"I want to permanently delete some excel files on my Mac. How should I do this? I know that data recovery software can recover deleted excel files on Mac even I empty the trash bin. Is there any way to permanently erase excel files on Mac?" – Merlin
Excel files are widely used by many companies and individuals in many ways: from keeping accounting records to simple lists of tasks and even developing applications, since Excel is one of the most versatile office applications in the world and that is why that after using the data or simply because we are no longer going to use our Mac or storage device and we do not want unauthorized people to have access to the files, it can be a very delicate task.
Although, Disk Utility can be used to format drives and permanently erase Excel files on Mac in a very fast and simple way, it has the disadvantage that within the free space of the unit there can be traces of information that can be recovered through the Mac data recovery software. So it is necessary to have a tool that not only permanently removes our Excel files from our Mac or storage device but also gives us the assurance that such data can not be brought back.
Best way to permanently erase Excel files on Mac
If you no longer need to use those old Excel files or you're just going to throw away your Mac and you need to make sure that nobody can access or retrieve those files. There is a way to make this possible.
We present DoYourData Super Eraser for Mac , which is a powerful data shredding tool that will help you destroy all the Excel files you need in a fast and safe way without having to be a computer expert. DoYourData Super Eraser for Mac has certified data erasure methods that allow you to thoroughly shred excel files on your Mac or from external device. Once the excel files is erased by DoYourData Super Eraser for Mac, there is no way to recover the erased excel files.
DoYourData Super Eraser for Mac is very simple to use. Besides that it offers three elimination modes so you can permanently delete any Excel file under Mac OS.
Mode 1: Shred Excel files on Mac selectively
This mode allows you to delete files and folders in a specific way. You just have to select which Excel files you want to erase individually or in batches from your Mac.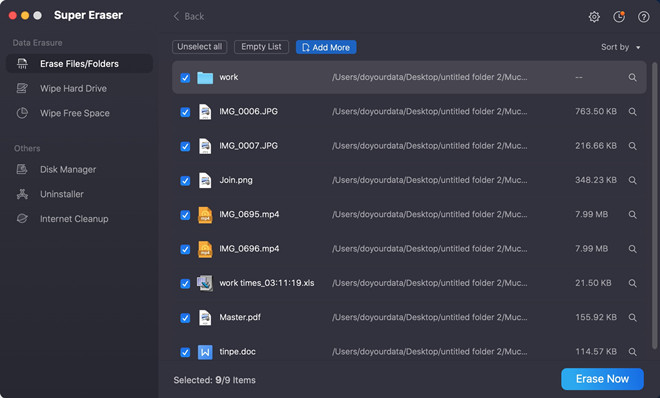 Mode 2: Delete all the data contained in the hard disk
This mode will help you to format and destroy all the information contained in hard drives or external storage units permanently.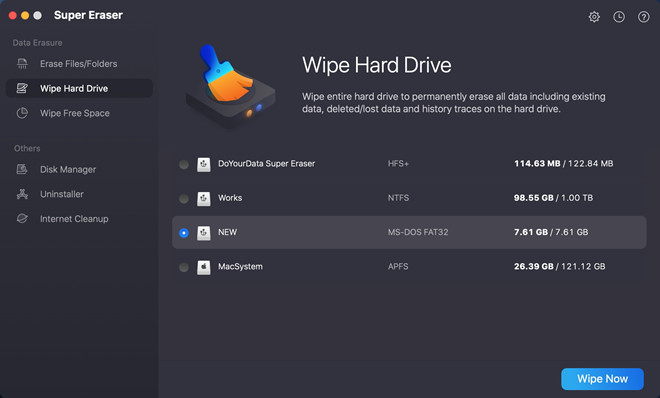 Mode 3: Destroy previously lost or deleted excel files
This mode is useful to permanently remove all Excel files that have been deleted or lost previously by a thorough security analysis carried out in the available space of the hard drive or external storage unit so that they can not be recovered from any shape. It will not affect the existing data on the hard drive.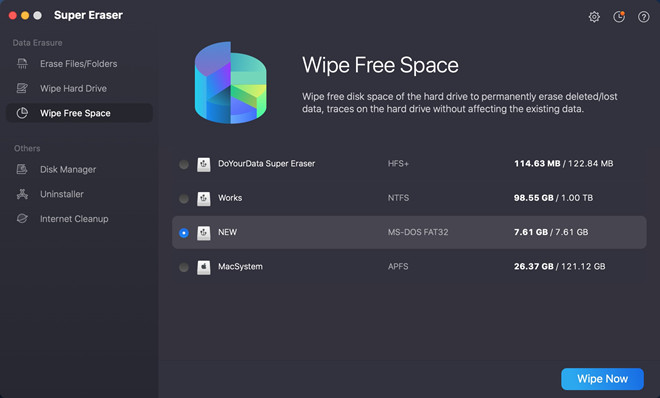 This is the most secure way to permanently erase Excel files on Mac. It also can help you permanently erase Excel files from external hard drive, USB flash drive, memory card, RAID, Server, etc.