Do you need to clone memory card on Mac? Well, if you need to do so, we can help you. You can use a great data clone software and we know there a lot of programs people normally use to carry out this task; this could be an obstacle because you need to read to check features and advantages of diverse programs before choosing the most appropriate one.
Here, we will recommend using DoYourClone for Mac, which is a reliable, secure and simple to use software. It offers two different modes: copy hard drive or create a disk image. Both of these modes are very easy to perform and also can help you protect all your important files. These files could be stored on different drives, including local hard drives, external hard drives, memory cards, USB flash drives, smartphones, etc.
How to clone memory cards on Mac?
If you want, you can clone memory cards on Mac in order to protect your important files. Remember, people use memory cards to store all kinds of data, including music files, pdf files, movies, videos, recordings, word documents, images, photos, and other files. The thing is that sometimes is better to protect these data using other alternatives and one of these ways is cloning our storage devices. It may sound like something very complicated to carry out, but it can be very easy if we choose a great software as well. Here, we will recommend using DoYourClone for Mac.
Powerful disk clone & disk copy software for Mac.

Free try DoYourClone for Mac

Download

Purchase license code online

Buy Now
DoYourClone for Mac is a reliable software. It is very secure and easy to use. Just download and install this program on your computer. Then, run this software on the computer to get started. If you want to clone memory cards on Mac, just follow these steps:
Step 1: Choose the source and the destination hard drive.
First of all, you need to choose the source drive and the destination drive. In this case the source drive is the memory card. You need to choose to select it and also the drive receiving the stored information in the memory card.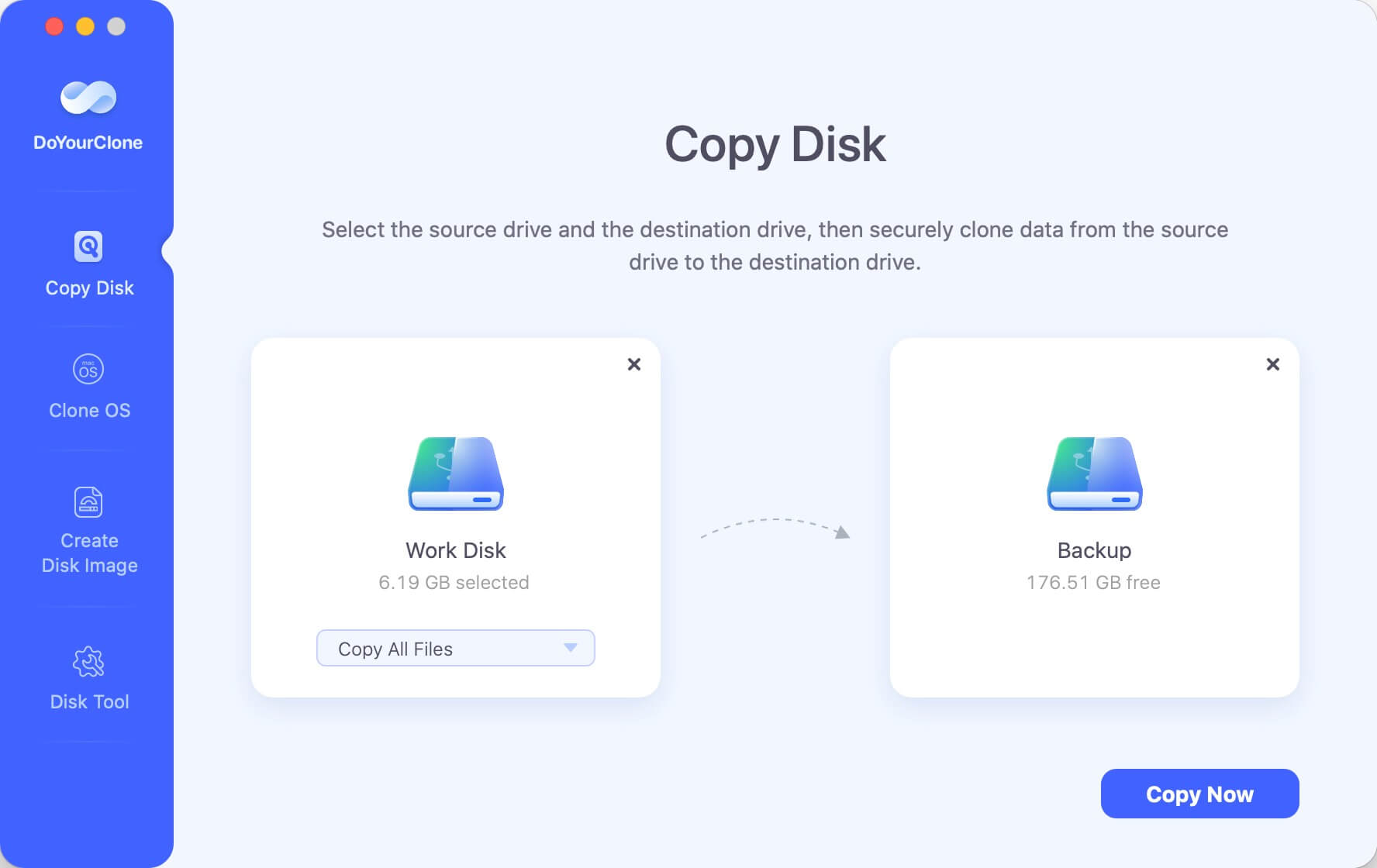 Step 2: Copy data on the destination hard drive.
Once you have chosen the source and destination drives, just click on the "Copy Now" button and wait until this process is over.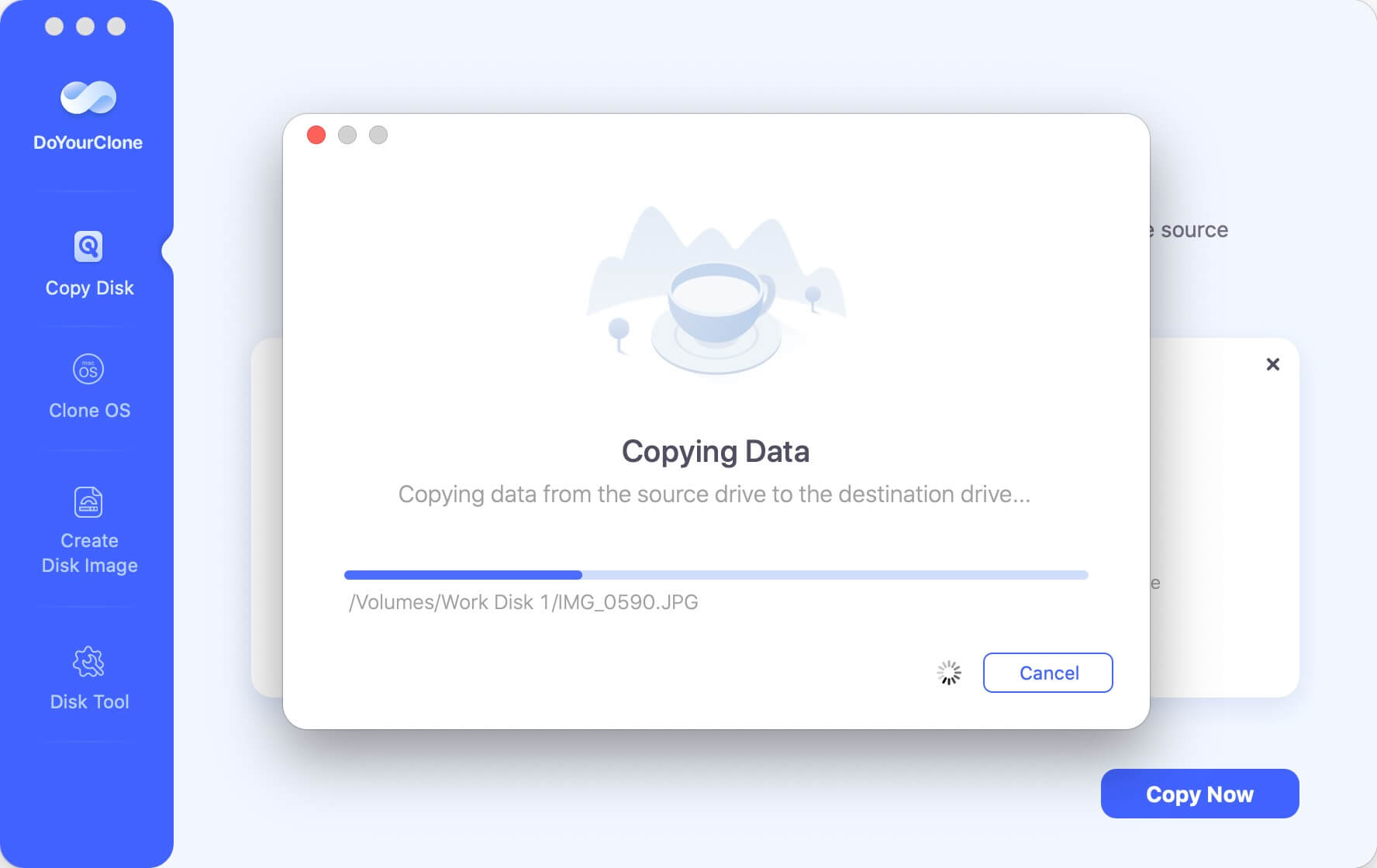 Step 3: Check the cloned data.
When the cloning process has finished, you need to check the cloned data. This is a way to make sure all selected data have been copied successfully on the destination drive.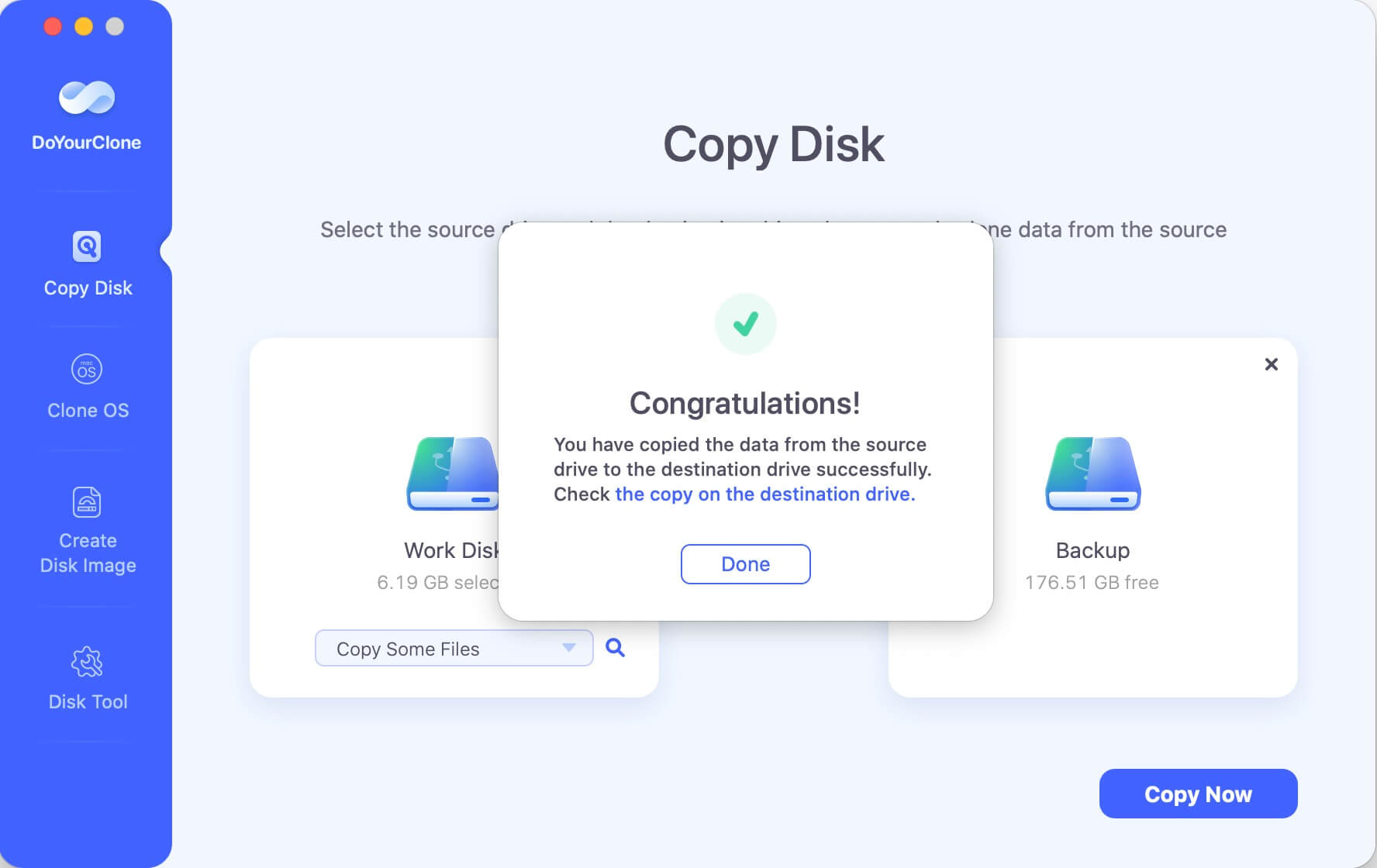 If the memory card gets damaged, you can clone the memory card to your Mac hard drive so that you can restore your data. Then you can format the damaged memory card on Mac to fix errors. DoYourClone for Mac is the best tool to copy data from your memory card to any hard drive or device. It is fully compatible with the latest macOS.
Powerful disk clone & disk copy software for Mac.

Free try DoYourClone for Mac

Download

Purchase license code online

Buy Now