Data Loss on SD Card
SD card was used as a major storage device for worldwide users to store important data and files. It is now still popular for users to use in cameras, camcorders, music or game players or even cell phones for storing images, videos, audios or other important files. Due to portability and flexible storage capacity, SD card allows users to store or transfer their data without any obstacles from their computer to devices or vice versa.

However, no one can guarantee no mistake will be committed. Therefore, when problems happen or important files get lost from the SD card, SD card file recovery is highly necessary. Relative solutions for restoring lost files from the SD card are available here for you now. You can easily and quickly recover deleted files from SD card by using deleted file recovery software. First of all download the software here:
Tutorial: File recovery on SD card - recover lost/deleted files from SD card
I- Stop deleting files or using SD card
If you happen to delete some important files on the SD card, stop deleting. And don't use the SD card to store more new data. In order to protect the deleted files from being overwritten by new files or data, please stop using the SD card right immediately.
II- Recover deleted files from SD card
In order to directly recover all lost files, you may need professional data recovery software for help. DoYourData data recovery software is worth for you to try. It supports to recover lost word document, PPT, PPTX, excel or even text files from SD card and images like photos, music files, videos or even audios can also be restored. It is very easy to use, you can recover deleted files from SD card within a few simple clicks. Here are the main steps.
Step 1: Connect your SD card with the computer that has installed DoYourData data recovery software. Then select the SD card as the target drive to start data recovery process.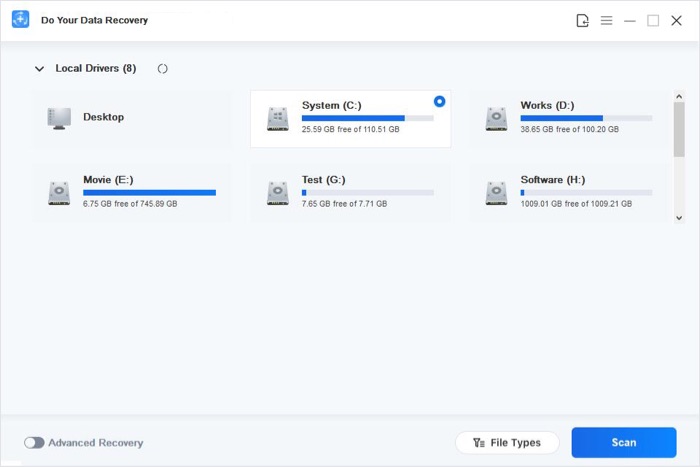 Step 2: Select the file types you want to recover or just recover all types of lost files. Click on Scan button to start scanning the SD card to find deleted files on the SD card.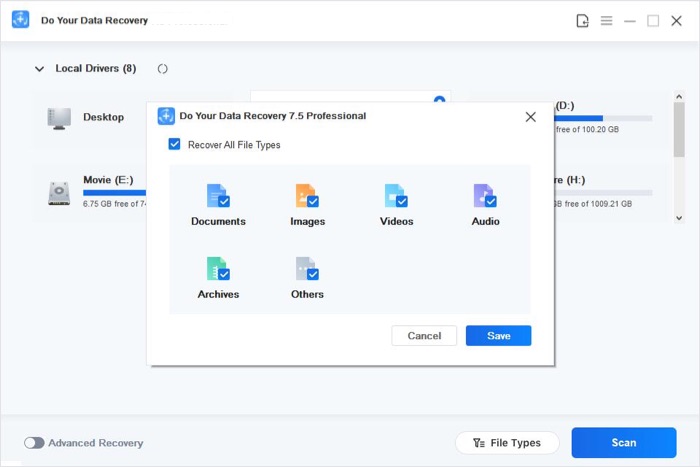 Step 3: After scanning, freely preview the recoverable files. Then select the files you want and save them to your computer.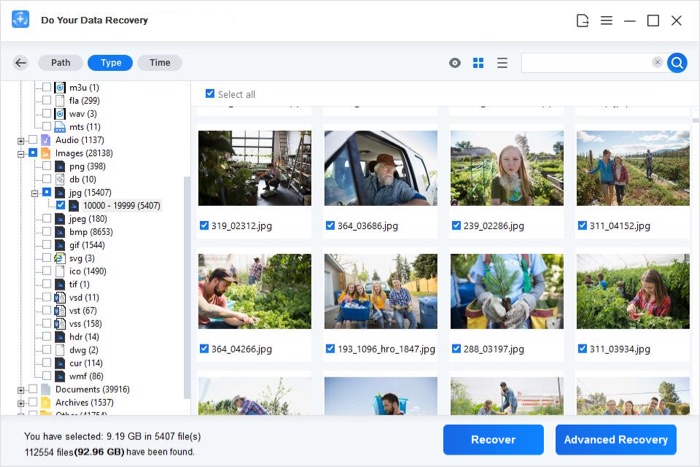 III- Move data back to SD card and reuse again
After recovering all deleted files from the SD card, if you need to use those found data, you can choose to transfer those data to your SD card and reuse them again. It is very easy.
Tip: Backup important files or data frequently
To avoid unexpected data loss problems or cases from happening to your SD card again, you can create a data backup for your SD card. Then backup important files or data frequently into another storage device or PC. By doing so, it will be easy for you to get lost files back after you delete your files by accident.