Since various operating systems use different file systems to handle data, you may have to reformat an external drive you purchase, such as one of our suggested desktop hard drives, portable hard drives, or USB 3.0 flash drives, before you can use it.
All drives work with both Windows and macOS; however, most of them are pre-formatted for Windows by default. As a Mac user, your chances of having to reformat your hard disk are greater. But don't worry: The procedure is straightforward.
Choose The Correct Drive Format
NTFS, HFS+, FAT32, and exFAT are the four most used file systems on non-Linux machines. How can you know which of these four file systems is best for you?
HFS+ is the recommended file system if you want to utilize your disk for Time Machine backups on a Mac and you solely use macOS (Hierarchical File System Plus or macOS Extended).
This kind of formatted disk cannot be mounted on a Windows machine without the use of third-party software. LIKE NTFS, the HFS+ file system offers substantially larger file and partition size restrictions than FAT32, making it more suited for current computing environments.
A file system known as FAT32 (File Allocation Table 32) is a legacy format that is still supported on both Windows and Mac computers. Because practically every system can access it, FAT32 has been helpful since its introduction in Windows 95 in 1997.
Unfortunately, it does not have the capacity to store huge files such as movies: FAT32 has a maximum file size of 4 GB; thus, your files need to be modest to work with it.
An external hard drive may be partitioned between NTFS and HFS+ to back up both File History and Time Machine at the same time. In order to partition the drive, use Disk Utility in macOS to create two partitions, one for HFS+ and the other for FAT32; next, connect the drive to Windows and reformat the FAT32 partition as NTFS.
Your single hard disk will now seem like a series of smaller drives to your computer. On both partitions, make sure there is enough space for future backups. Windows and macOS allow you to increase or decrease the size of a partition later, but it's not recommended since you run the risk of erasing all the data on your disk.
Reformat A Time Machine Disk to An Ordinary Disk
Using the built-in Disk Utility tool, especially if your partition is encrypted, is required for this procedure. Before we begin, it's important to remember that Disk Utility should show a hierarchy of drives and volumes.
An external drive's Time Machine partition should be visible at the top of the logical volume group that represents the disk. They may have the same titles, such as "Time Machine," yet they reflect two distinct concepts.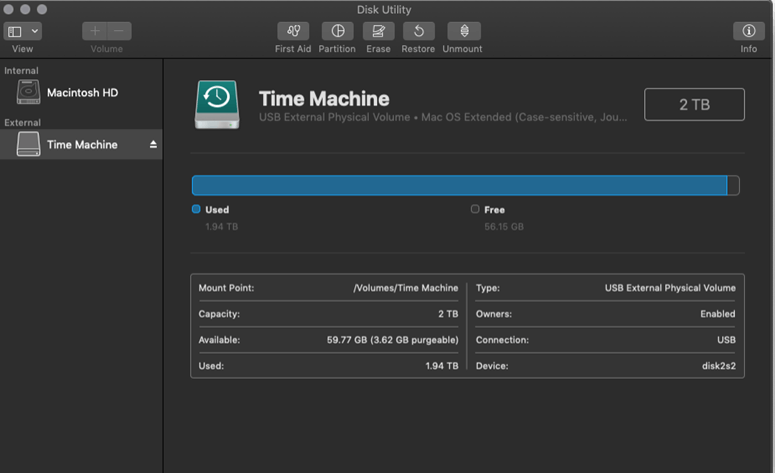 This will erase everything on your external disk, so proceed with caution.
The Time Machine partition may be "unmount" in Disk Utility.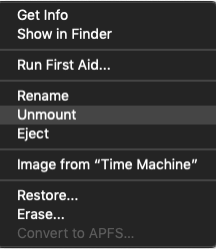 Erase.. the Time Machine partition.
A logical volume group, which includes the partition, must be deleted in order to remove it from the system.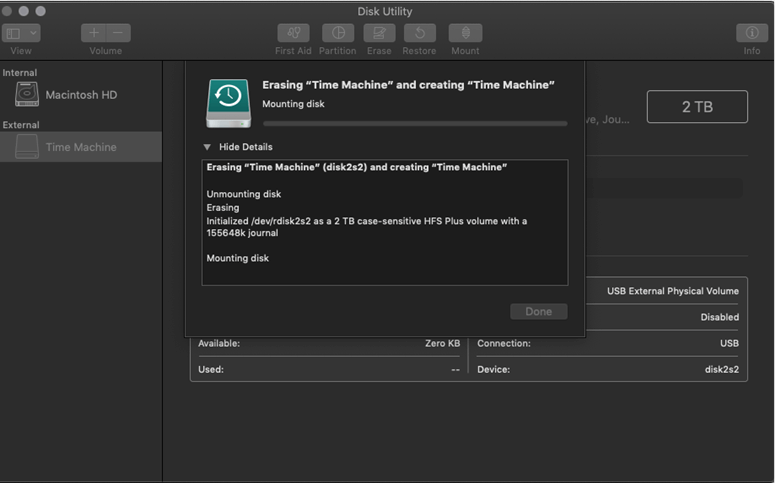 If you lose important data after resetting/reformatting Time Machine drive, just use a Mac data recovery application - Do Your Data Recovery for Mac to help you get lost data back.
When you are going to sell, donate or dispose of an old Time Machine drive, try DoYourData Super Eraser for Mac to help you wipe then entire Time Machine drive to permanently erase all data from it.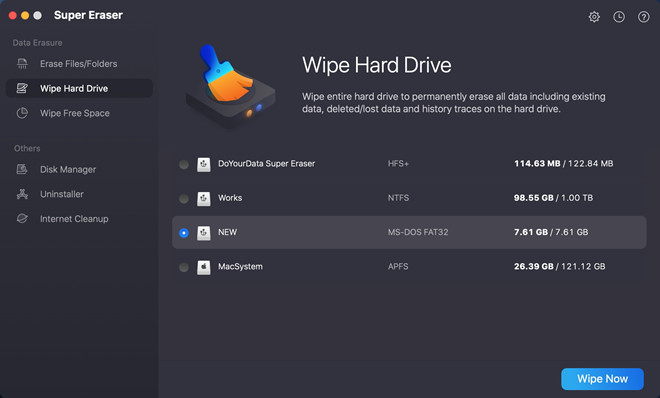 DoYourData Super Eraser for Mac
Conclusion
It may not be enough to use the formatting options above on a disk that has data on it to keep some of that data from becoming recoverable in certain cases. Be careful to securely wipe the drive before you format it to prevent data recovery if you're giving, selling, or recycling the drive.