When you delete your files on your Mac, you have to know that the data is not totally deleted or erased yet. Someone may have a chance to recover the deleted data from your Mac hard drive with free Mac data recovery software or manual data recovery service. Therefore, when you are going to giveaway or sell your Mac computers, you are strongly recommended to erase the data permanently to make the data impossible to be recovered.
How to make data recovery impossible on Mac? One of the best ways is by using an eraser tool. You can find some eraser tools on the internet, but the best eraser tool that you have to try is Super Eraser for Mac that we have made especially for data erasing.
Super Eraser for Mac is our great software that is really effective to make data recovery impossible on Mac. You can install this software on Mac OS or Windows OS version. It is also quite easy to use, so anyone can operate the software conveniently. How to make data recovery impossible on Mac? If you want to get the best result of data erasing without having a chance of recovery, you should download Super Eraser that we provide you now. You can download the software through the link below.
After downloading the software, you can try to launch the program and you can choose three different modes of data erasing.
Mode 1: Erase Files/Folders
If you still have some important files to be saved on your Mac hard drive, so you can choose to erase files/folders mode that allows you to select some files that are going to be destroyed forever. You can destroy some existing files or some deleted files by simply marking the files. Next, you can just simply click "Erase Now".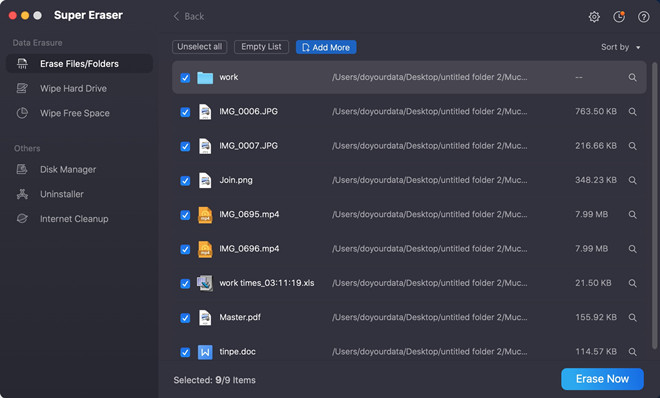 Mode 2: Wipe Volume/Device
If you think that the data in the hard drive is no longer useful, so you can perform instant erasing by choosing the second mode. This mode will help you destroy all of the files on the hard drive permanently without having a chance to recover it back. However, this mode is only performed when you are already sure that the files or data on the hard drive are not important anymore. So, you can choose the hard drive and then just click "Wipe Now".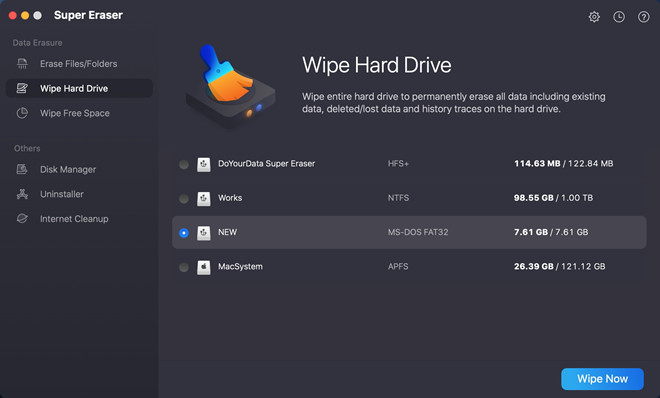 Mode 3: Wipe Unused Space
If you think that the existing data is still important, so you can choose wipe unused space mode where you will only be able to destroy the trash or the deleted files permanently. Here, you will still have a chance to keep your existing files on the hard drive. You only have to choose the volume or the storage of your Mac, and then click "wipe now".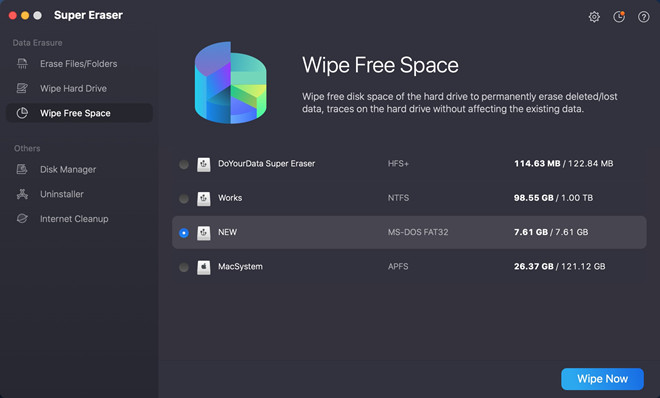 How to make data recovery impossible on Mac is not that difficult if you choose the suitable software for that. Super Eraser is the only software that is easy to use by anyone, even you are no need any guide to do it. If you think this software or tool is important, so you can download Super Eraser for Mac through the link below.