Do you want to clean up your iMac Storage totally before you resell or giveaway your device? Deleting your data from your iMac device is not effective & safe to completely wipe iMac data. When you delete your files, the files are not actually deleted permanently because you can still recover the files with data recovery software, so can other people.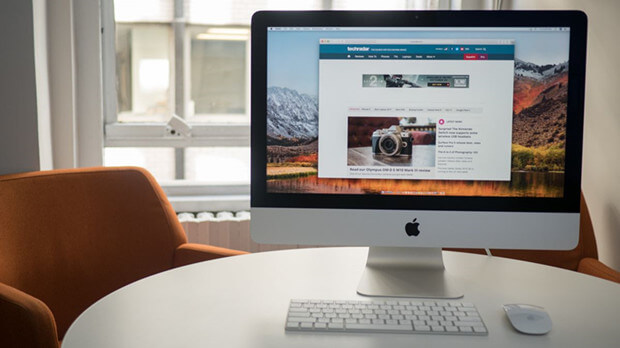 This is dangerous when you are going to giveaway or resell your iMac, because that the cyber criminal could easily recover your data. In order to prevent this nightmare, you have to completely wipe iMac data using a special tool. Perhaps, you are only familiar with data recovery software. In fact, there is also an eraser software to permanently erase any files in your iMac.
Now, you can try our sophisticated software called Super Eraser for Mac if you want to completely wipe iMac data. This software runs on Windows OS as well as Mac OS. So, you can download the Mac OS version if you want to completely wipe your iMac data.
This software is simple and easy so anyone must be able to use it without having any difficulties. You have to remember that this software will erase your data forever and you will never be able to recover it again. However, you are no need to worry because this software offers you three modes of use. How to completely wipe iMac data? Before you follow some instructions below, you must download the Super Eraser for Mac.
Three Modes to Completely Wipe iMac Data
Mode 1: Erase Private Files/Folders on iMac
The good news is that you can select some files/folders which you want to permanently erase from your iMac. This mode will give you a chance to erase some unimportant files that are no longer needed, but really private. You just need to select some of the existing files or the deleted files that you want to completely wipe. Next, you can just simply click "Erase Now".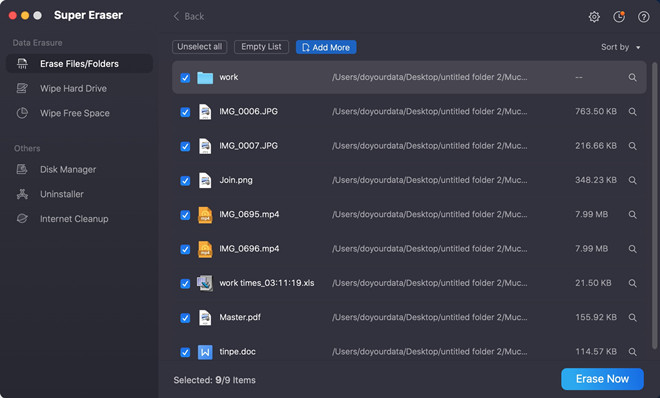 Mode 2: Wipe iMac Volume
If you want to perform a quick permanent wipe, so you can choose the second mode. This Wipe Hard Drive mode allows you to erase the whole data in one click. Here, you will have no chance to select the files. Your files including the existing and deleted files will be erased permanently. Therefore, you have to think twice before choose this second mode. If you still have some important files that must not be erased, so you should not choose this mode. But, if you are already sure that the data in your iMac are no longer important, you can just select the volume name and then click "Wipe Now".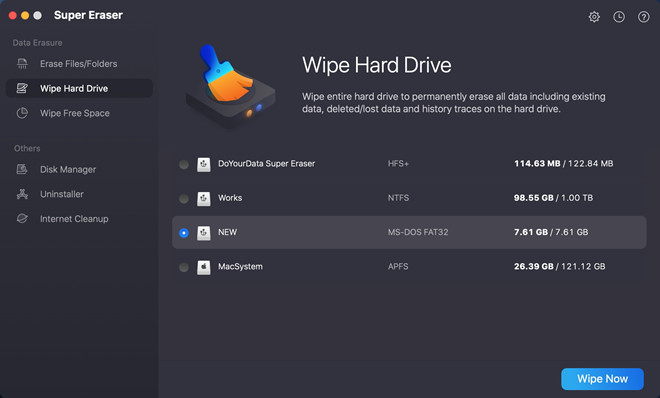 Mode 3: Wipe Free Space on iMac
Consider this mode when you still want the existing files to stay in your iMac Storage. This mode is only used when you just need to erase permanently the lost data or the deleted data from your iMac without erasing the existing data. So, the existing data will still be saved in the storage. You just need to select the storage device and then click "wipe now".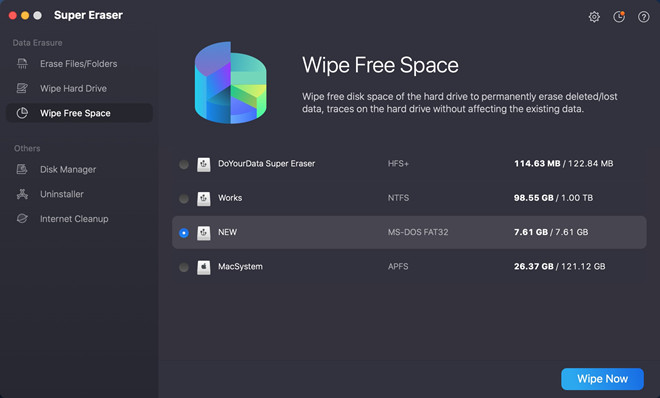 How to completely wipe iMac data? Now, your confusion is gone because Super Eraser for Mac is available to help you to wipe your data from any storage devices you have permanently. This permanent wipe will not allow you to recover the data again because it will be totally erased. If you think that the software is important, so you are recommended to download the tool below.