An iMac is an all-in-one desktop computer developed and produced by Apple Inc. Since its introduction in August 1998, it has been a key component of Apple's desktop products for consumers and has gone through seven iterations.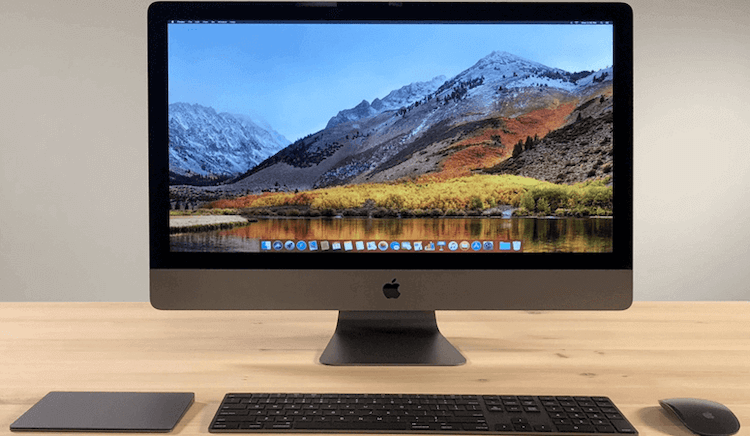 All-in-one computers come with a few compromises but have so many features. Consider some of the features before deciding whether an iMac is a right choice for your work environment before making a purchase.
Design
iMac 24-inch models had a thickness of 11.5mm, which is comparable to the first iPhone. Those thick black bezels surrounding the screen are gone, and the chin is no longer apparent. The 2021 iMac comes with seven colors, which is a thin and light desktop PC powered by Apple Silicon.
COLORS AVAILABLE:
Blue
Green
Silver
Yellow
Orange
Purple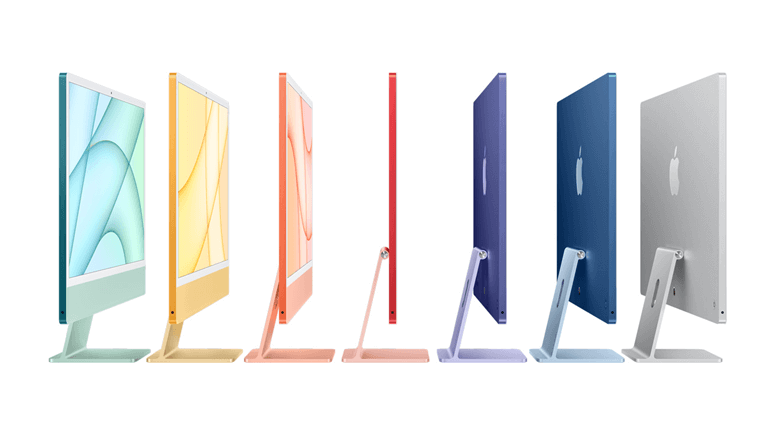 The color scheme is divided into two parts: a more subdued tone on the display's "chin" and a more vibrant tone on the back. A thin white bezel frames the screen on the front. It's important to keep the display's colors balanced and minimize eye strain; therefore, the white bezel and subdued color scheme are used.
Size
There are two sizes of iMac screens, each with a distinct resolution. Bigger is always better, right? At the very least, this is true for iMac monitors. Both the 21.5-inch and 27-inch iMac displays, which use IPS LCD panels with LED illumination, do an excellent job.
This setup offers a broad field of vision, a high contrast ratio, and excellent color accuracy. In terms of display, the iMac's one conceivable drawback is that it's only available in a glossy form. You'll have to deal with glare for deeper blacks and brighter colors, but it's well worth it.
Thanks to the anti-glare coating on the Retina display on new iMacs, glare is now much less of an issue than before.
Connectivity
Some iMac models have four total USB-C ports and two Thunderbolt 3/USB-4 connectors on the rear. External displays up to 6K are supported, and a headphone connection is provided on the side of the iMac.
The higher-end variant has a 1Gb/s Ethernet connector built into the power adapter, making wire management easier. The iMac provides the fastest potential Wi-Fi performance, which supports Wi-Fi 6 and can be organized with up to 2TB of SSD storage.
Input Devices:
You may customize your keyboard, Magic Trackpad, Magic Mouse, and Lightning USB-C cable to match your new iMac's custom-colored peripherals. Apple offers the iMac with a corresponding Magic Keyboard, which may either include or omit a number pad, and some variants come equipped with Touch ID embedded right into the keyboard.
The Magic Keyboard is the first product to utilize a wireless version of Apple's Touch ID technology. This implementation uses a specialized security element on the keyboard that connects directly with the Secure Enclave found in the M1, enabling streamlined unlocking and the ability to make Apple Pay transactions.
RAM
The initial iMac had 32MB of RAM, a 4GB hard drive, a CD-ROM drive, and a dial-up modem when it was released in 1998. Aside from RAM, there was no way to upgrade other components.
In 2014, Apple introduced an iMac with a 5K display that has the capability of being configured with up to a thousand times more RAM and seven hundred times more storage space than the first iMac from 1998. Aside from that, it was the first desktop computer to use a 5K display.
Camera With 1080p Facetime HD
Until now, this is the most advanced camera system available for a Macintosh computer. Video calls will be of greater quality, thanks to the increased resolution. 3 Extra light may be captured using a bigger sensor.
Image quality is substantially enhanced by the M1's sophisticated image signal processor (ISP). That way, whether you're meeting with colleagues or spending time with family and friends, you'll look your best.
High-Quality Microphones
The iMac's microphones ensure that your voice is heard clearly and loudly, whether you're talking on a video call, editing a track, or recording a podcast. Conversations flow more smoothly, and you interrupt one another less because of the studio-quality three-mic array's feedback reduction.
It is also possible to reduce background noise by using beamforming. This implies that everyone can hear what you're saying no matter what's happening around you.
Conclusion
The performance that is offered by the M1 processor and the brilliant variety of colors are two aspects that reviewers have praised concerning the 24-inch iMac, which has received mostly good reviews.
While some reviewers were ecstatic with the new shades, others worried they would not blend in well with certain situations. The iMac's M1 processor outperformed all other Macs in the Geekbench 5 single-core test, making it appropriate for daily work.
Solutions for iMac:
DoYourData Products
Clone HDD, SSD, Mac OS, external disk, USB drive, and more under Mac OS.
Free Trial