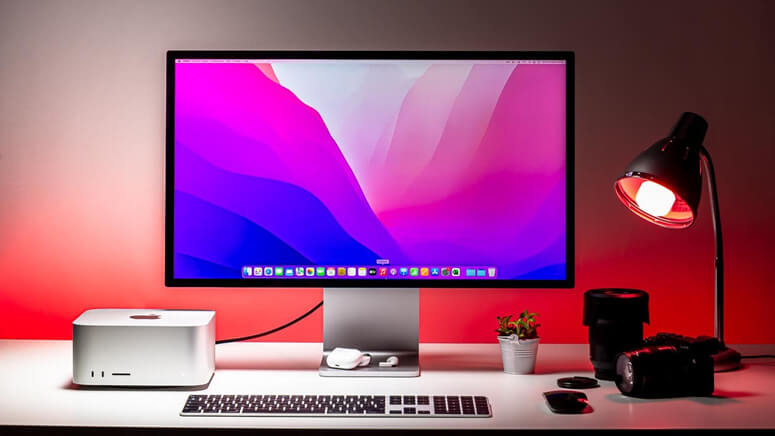 Quick Navigation:
Why should you reset your Mac Studio to its factory settings?
Before you sell, donate your Mac Studio or lend your Mac Studio to others, you may need to reset it to wipe all sensitive data.
To fix system issues or logical errors, you may need to reset your Mac Studio to its factory settings.
Wipe old Mac Studio data before recycling it.
Free up disk space by resetting your Mac Studio.
Before you reset Mac Studio, what should you do?
Make a backup of your Mac Studio's data before you begin. You might do this by copying files to an external monitor manually. Your photos, mail, connections, projects, and other data should be automatically saved in the cloud if you use iCloud.
However, we strongly advise you to perform a Time Machine backup of your machine using an external device. As a result, Apple's Migration Assistant may use the same backup volume during a macOS installation to swiftly move your programs, data, and preferences from the old Mac to the new one.
You also can use disk cloning software - such as DoYourClone for Mac to help you clone Mac Studio data to an external hard drive.
Follow the guide to reset Mac Studio to factory settings
Disconnect your Apps
Certain Apps may need to be explicitly unlinked from your Mac Studio before you can say goodbye. Some third-party software require licenses that are only valid on a certain number of computers, so consider any licenses you may have purchased.
Similarly, de-authorize your iTunes account on the Mac to prevent it from accessing items purchased from the iTunes Store.
Log out of iCloud
It's also a good idea to turn off Find My Mac and sign out of iCloud in macOS. That way, you'll be certain that nothing remains on your Mac that connects your Apple ID to this computer. The instructions below will teach you how.
Select System Preferences from the Apple () menu in the upper left corner of your Mac's screen.
In the preferences pane, select iCloud.
Uncheck all of the boxes in the list to delete all copies of the relevant data from this Mac.
Click Sign Out to unlink iCloud from mac.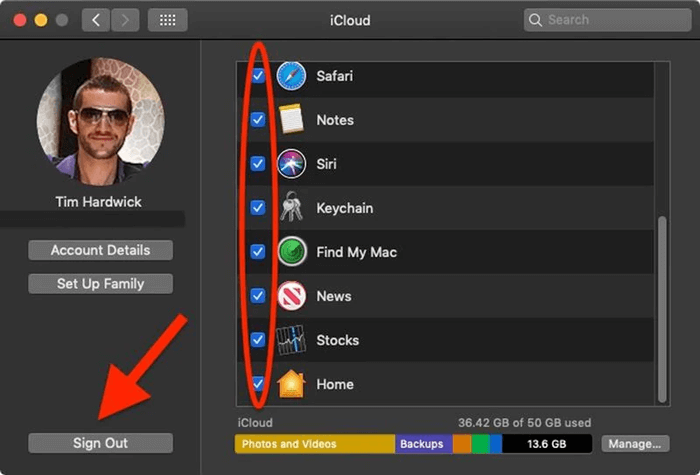 Reset and erase your Mac Studio disk
It's time to wipe your Mac Studio's hard drive and restore the system to factory settings now that you've taken the appropriate safeguards and unlinked your purchases and accounts.
Restart the computer, and then press and hold the power button. When the Apple logo first appears, you'll see text just below it letting you know to continue holding it in to access startup options. Keep pressing the button for about 5 seconds until the text switches to "Loading startup options." Next, click Options > Continue.
Now, use Disk Utility to erase Mac Studio's disk.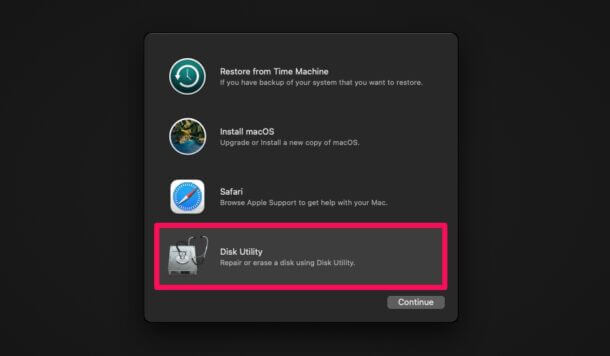 Click Erase after selecting your Mac's system drive, which is frequently referred to as Macintosh HD.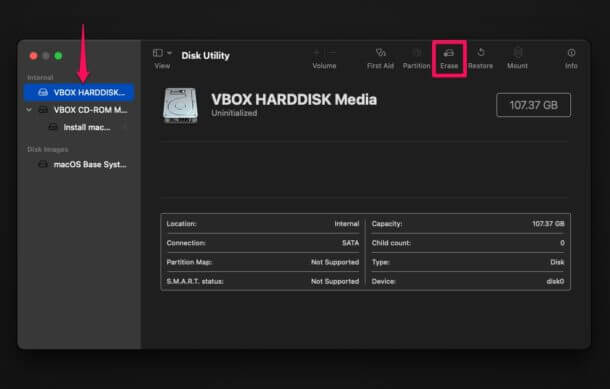 Select between Mac Extended (Journaled) or APFS as the file system format.
Click Erase, then confirm your decision if prompted. Then wait for the procedure to complete.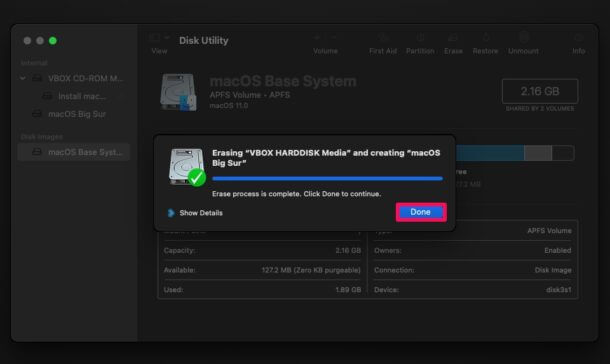 Close Disk Utility and then choose Reinstall macOS.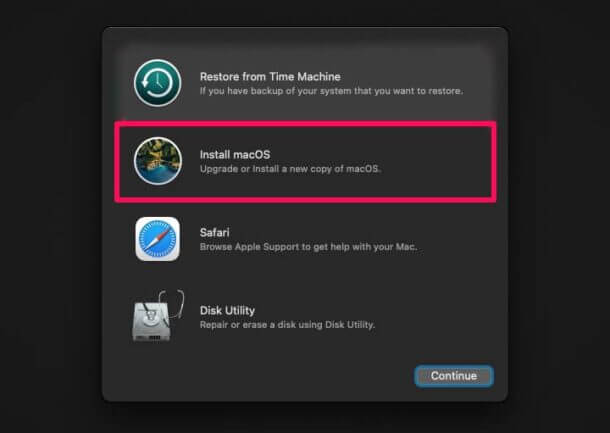 The method for a Mac Studio user who wants to factory reset their Mac Studio computer is far from simple. However, there are a few compelling reasons to do so. If a user is selling or gifting their Mac computer to someone else, for example, a factory reset assures that all of their data is deleted. A factory reset can occasionally remedy a problem if a Mac gets slow or has a lingering issue that can't be resolved. Restoring a Mac to its factory settings provides a clean slate, but it also requires users to ensure that they have backed-up all of their data.
Before resetting a Mac Studio, there are a few things to consider. To begin, use Time Machine to back up the machine to an external disk or to iCloud. If you're transferring to a new Mac, you may also use Migration Assistant to migrate all of your files and data across. The next step is to quit iTunes by going to Account > Authorizations > Deauthorize this system (this is not applicable to Macs running macOS Catalina or later). Go to System Preferences and sign out of your Apple ID. By going to Messages Preferences, you may quit iMessage. Before cleaning a Mac, you may unpair any Bluetooth devices that are connected to it, such as earphones, mice, keyboards, and so on.
Permanently erase data on Mac Studio
It seems like all data on the Mac Studio is lost forever after factory reset. Actually, it is NOT true. With data recovery software, the erased data on the Mac Studio disk still can be recovered by you or anyone else. To permanently erase data on Mac Studio, you need download special data erasure software - such as DoYourData Super Eraser for Mac .
DoYourData Super Eraser for Mac
Permanently shred files, wipe hard drive, erase free space on Mac Studio.
Certified data erasure algorithms including DoD 5220.22-M ECE, U.S. Army AR380-19, etc.
Once the data is erased, the data is gone forever, can't be recovered by any data recovery method.
DoYourData Super Eraser for Mac is a 100% safe data erasure application. It will not cause any damage to your Mac Studio. Full guide: how to wipe data on Mac Studio.