Through this article, we will explain how to erase trash bin on macOS Catalina (macOS 10.15) in a permanent way. It is important to know that deleting files or emptying the recycle bin, it is not the end of these files. Although we think they have gone forever, it is not totally true; these files can still be recovered from the same computer or using a Mac data recovery software. Some people do not care about this issue because they only need to get free disk space when they delete files, but others prefer to be careful especially if they have a lot of private and important information. Here, we will recommend using DoYourData Super Eraser for Mac .
How to permanently erase trash bin on macOS Catalina?
If we need to erase files from trash bin on macOS Catalina, we may use a powerful data erasure software like DoYourData Super Eraser for Mac , which is helpful for deleting files permanently. Catalina is a new version of the operating system for Mac; it offers new and smart features, which make users have a great adventure or experience when taking and reviewing photos, images, videos, among other possible tasks. When we do not need certain files, we delete them and they often go to the recycle bin; when it is full, we usually empty it, but these files are not gone forever. It means, these files can be retrieved later, so if we do not want to get them back, we need to erase them permanently.
DoYourData Super Eraser for Mac is very easy to use and it is useful for deleting files in a permanent way and for making deleted files unrecoverable. The first thing we have to do is downloading this software and install it on the Mac computer; then, follow these steps to erase trash bin on macOS Catalina.
Step 1: Run DoYourData Super Eraser for Mac on the macOS Catalina computer.
Step 2: Select mode "Wipe Free Space" and select the hard drive or location where we deleted files.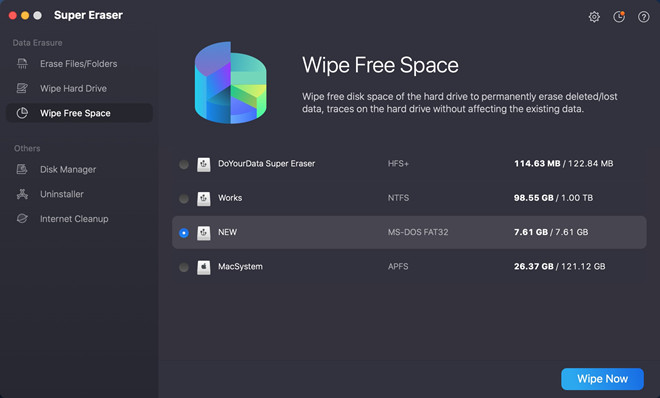 Step 3: Click on "Wipe Now" to permanently erase previous deleted data on the chosen drive. DoYourData Super Eraser will permanently erase the already deleted files on the hard drive. It will not erase the current file.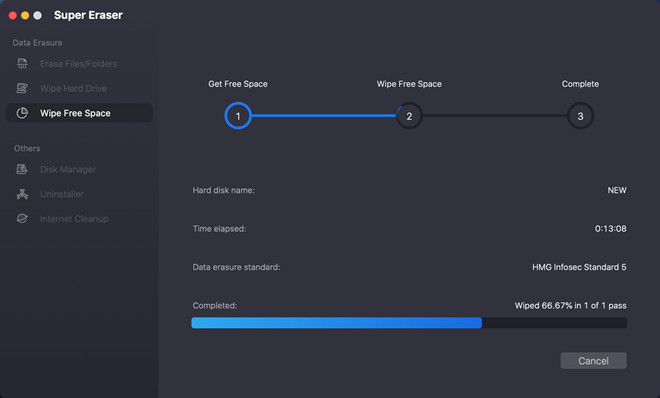 As we can notice, erasing files in a permanent way is something easy when using DoYourData Super Eraser for macOS Catalina; we only have to follow the steps mentioned previously. People decide to permanently delete their private and important files, when they want to sell their computers or any storage device, or when they give their computer to another person.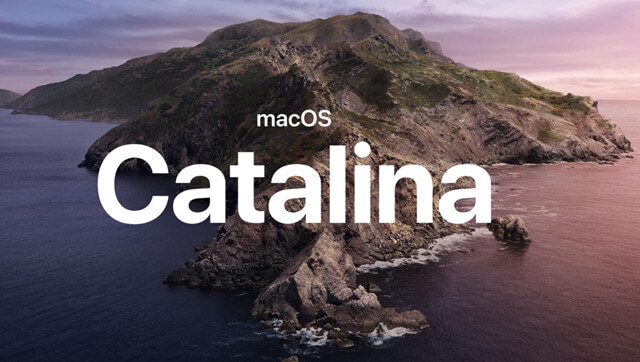 DoYourData Super Eraser for Mac is useful for formatting and wiping local hard drive disks and also external ones. We can back up our private and important files using another computer, an external hard drive or any other storage media and then erase such information on macOS Catalina. It also helps us protect the information from other people, who may use or steal it. We can erase files from USB flash drives, local hard drives, external hard drives, among other drives.