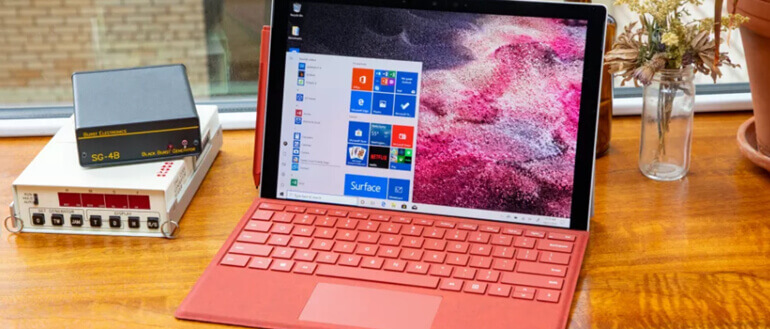 It is not surprising that when we do various processes on our Surface Pro, be it deletion, transfer, editing or many other things with our files, it is possible that at some point we have some loss or elimination of these by mistake. If this is your case, you should not despair, here we will give you an option so that you can make a timely recovery of all this information that was not intended to disappear as if by a magic spell.
Is the deleted information permanently gone from my Surface Pro?
Before running around the office or your workstation, it is good that you know this: When you delete any information from your Surface Pro (accidentally or not), it does not leave the computer permanently, but is kept in a 'hidden' corner of it, waiting to be discovered again.
To retrieve this information, we need the help of a program to help us 'fish' in this sea of information.
How do I retrieve data from my Surface Pro?
The first thing to do is downloading the deleted files recovery program called "Do Your Data Recovery ", and then follow the step by step that we will give you below.
1. Download and Install data recovery software on Surface Pro.
This is the first step to recover deleted files on a Surface Pro, look for the aforementioned program, then download it to your Surface Pro computer, and at the end of this process, install and run it.
2.Open Do Your Data Recovery and start data recovery.
When opening this program, you must make sure that the drive from which you want to extract the data is connected to the Surface Pro computer, for example, if it is the internal hard drive of the computer, you should not connect anything, but if you want to do it from an external hard drive, you must connect it.
The main screen of the program shows you different options to carry out the recovery of the files, some being more specific and others much deeper, you must choose the one that best suits the need you have.
3. Select the drive for recovery of deleted files on Surface Pro.
Run Do Your Data Recovery on Surface Pro, it supports to recover all types of lost files from Surface Pro or external hard drive. Just select the hard drive where you delete/lose your files.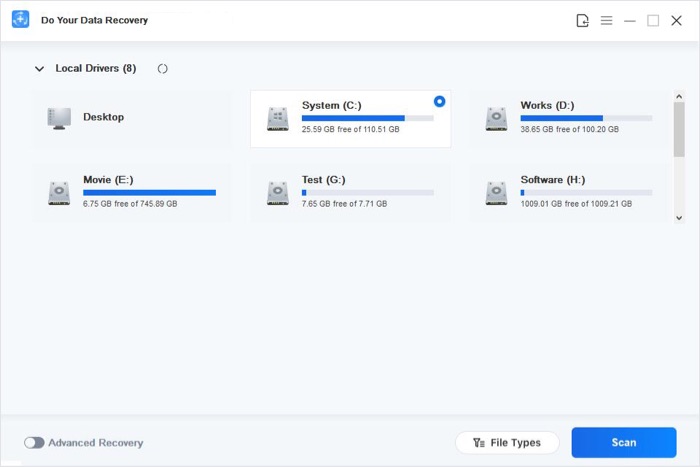 4. Scan the hard drive to find deleted or lost files.
Now, click on Scan button to scan the hard drive. Do Your Data Recovery offers two data recovery modes: quick recovery and advanced recovery. If you can't find all lost files after quick scan, just try advanced recovery mode.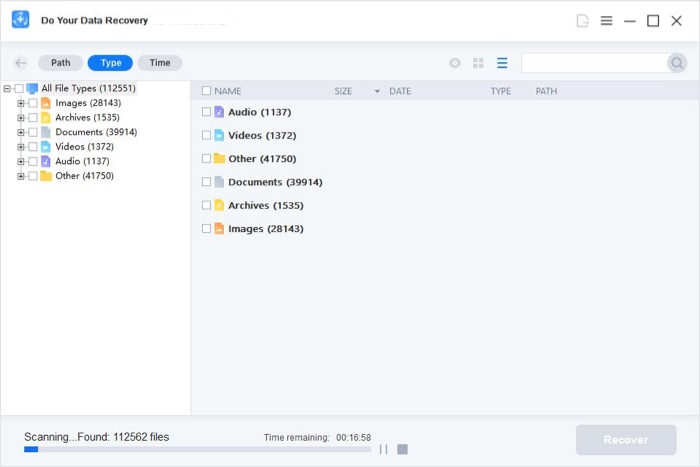 5. Preview and recover lost files on Surface Pro.
Once the scan is completed, you can preview all recoverable files. Then select the wanted files and save them.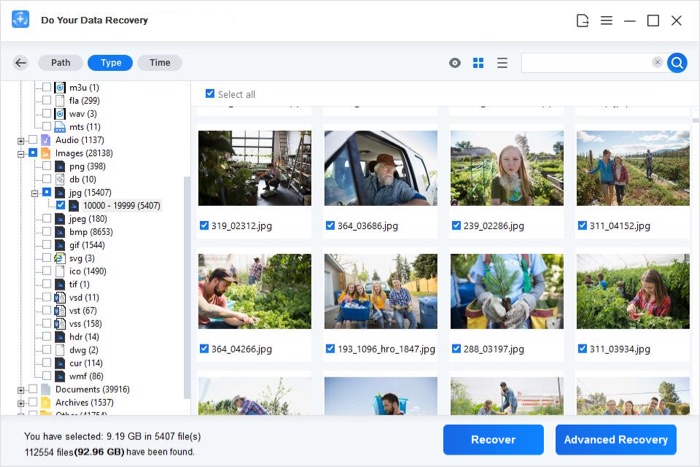 When the scan gets finished, you can easily find your lost files. If you can't find all lost files, just try advanced recovery mode. Do Your Data Recovery is a powerful data recovery software. It not only can recover deleted files on Surface Pro, but it also can help you recover lost files from formatted or damaged hard drive or even recover deleted hard drive partition on Surface Pro. Download it here:
---
Permanently erase data before selling or donating Surface Pro
As you've seen, data recovery software can easily recover deleted or formatted data from Surface Pro. If you are going to sell or donate your Surface Pro, you'd better permanently wipe all sensitive data. DoYourData Super Eraser is a powerful data erasure program. It can securely and permanently erase data from Surface Pro, making data recovery be impossible.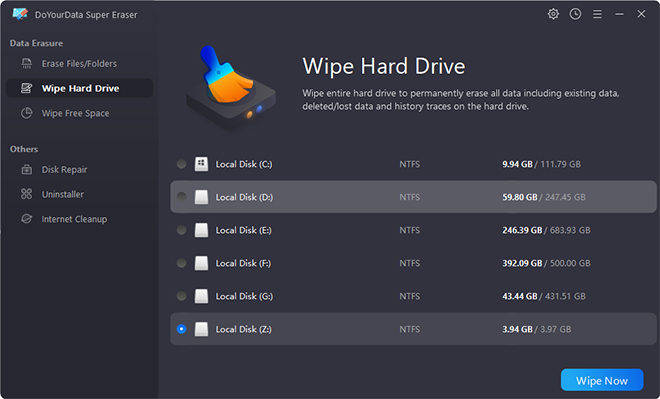 Once your files on Surface Pro are erased by DoYourData Super Eraser, the files will gone forever, can't be recovered by any data recovery software. You can use Wipe Hard Drive mode to completely wipe all data on your Surface Pro hard drive before you sell or donate it. Go go here to download DoYourData Super Eraser.