Quick Navigation:
Did you accidentally press the "Format" button on your device? Has your SD card been formatted, and do you need to get your lost data back? Is there any "unformat" SD card option on your device? No, it can't be.
However, the data may still be recovered. Unformatting a memory card and retrieving lost data from it may be done in a matter of minutes if you know where to look. In this article, I'll show you how to recover a SD memory card that has been formatted and retrieve your lost files.
When and how does an SD card become formatted?
Occasionally, people deliberately format their SD card to delete all their data or free up space.
A user's SD card is accidentally formatted in many cases, resulting in data loss. Connecting an SD card to your computer and seeing an error message "memory card is not formatted, do you want to format it" is the most.
Even if a memory card is faulty or displays SD card error warnings, users may still format the card to fix the problem.
It's possible to erase shortcut viruses from SD cards by resetting their internal memory.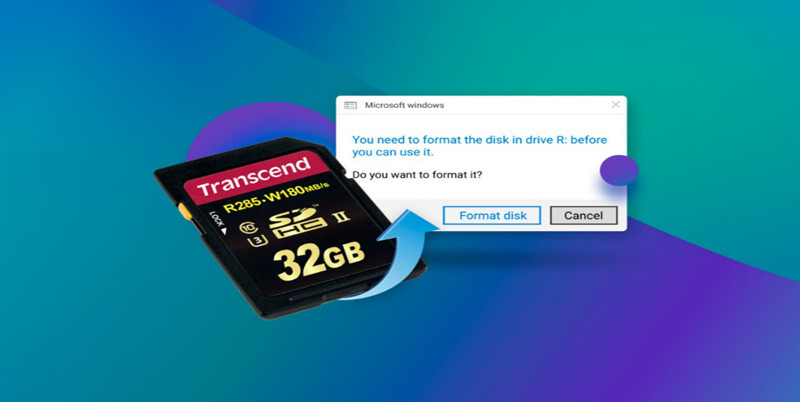 Unfortunately, formatting an SD memory card by mistake is a common occurrence. You might lose all of your precious photos, videos, music, and other data if you're not careful with your phone.
Is it possible to unformat an SD card without losing any data?
When it comes to SD cards, most people assume that formatting them would immediately erase all the data. This is not the case, though. However, your data won't be erased instantly since the formatting resets your memory card to its original settings and marks the SD card as a blank.
As a result, the SD card's partition is written with the boot sector and an open file system. New data is inserted into the partition until all previously formatted files have been erased. You still have the option to unformat your SD card even when your file has been wiped entirely. There is a risk of permanently erasing the data if any procedure is performed. Please stop using the SD card before unformatting it.
Methods to unformat SD card on Windows and Mac OS
Formatting an SD card on a PC is a breeze. A "Format SD Card" option is available. All data will be wiped immediately if you touch on it. There's no way to stop it after you've tapped on it. After that, if you wish to recover the lost data from an Android phone's SD card, you'll need a professional tool. If you don't have it, you're wasting your time.
There are several free SD card unformatting software tools accessible online. Some can retrieve data from a formatted SD card on Android, but not all of them are. There are several that haven't been updated in a long while. Some don't even work with the most current SD cards.
Method 1: Unformat SD card with recovery software.
Professional data recovery programs, such as Do Your Data Recovery, may be used to recover lost data from formatted SSD, HDD, SD card, memory card, external hard drive, USB flash drive, etc.
Before you begin, you need to download and install the SD card unformat software:
Do Your Data Recovery
Quickly unformat SD card and get all lost data back!
Export data from inaccessible SD card to your PC or Mac.
Recover deleted files from SD card.
Just download and install Do Your Data Recovery on your PC or Mac. Then connect the SD card to your computer. Follow the steps below to recover lost data from your SD card which is formatted.
Step 1. Select the SD card to start data recovery.
Open Do Your Data Recovery, then select the formatted SD card to start data recovery. Before it scans the formatted SD card, you also can choose the file types you want to recover, otherwise, it will find all types of lost files.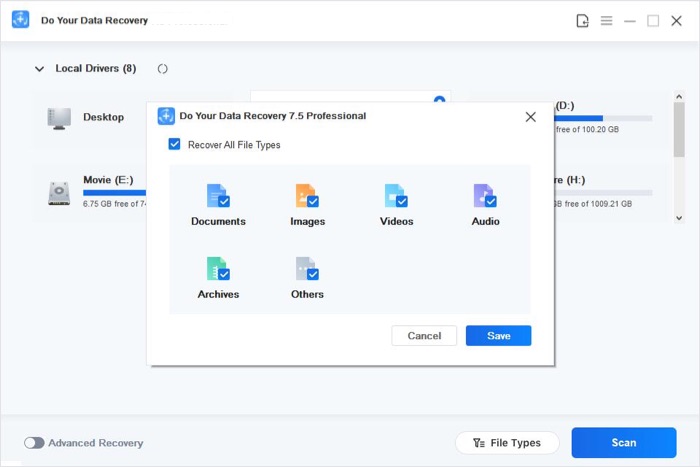 Step 2. Scan the formatted SD card and find lost files.
Do Your Data Recovery offers two data recovery modes: quick recovery and advanced recovery. If the quick recovery mode can't find all lost files in the formatted SD card, just try advanced recovery mode to find much more lost files.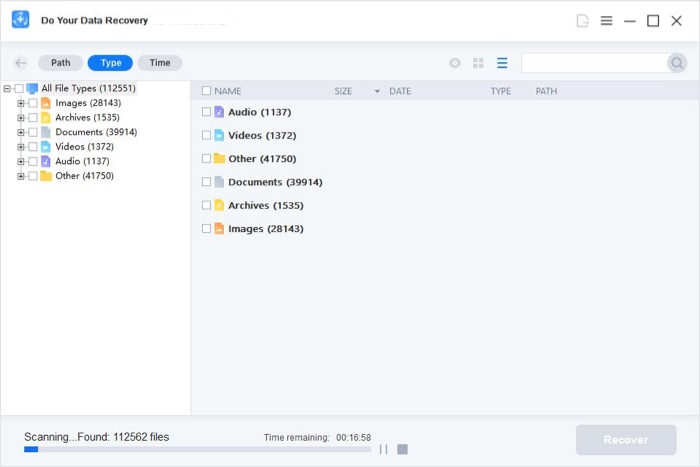 Step 3. Preview and recover lost files.
Once the scan is completed, you can preview all recoverable files. Then select the wanted files and save them.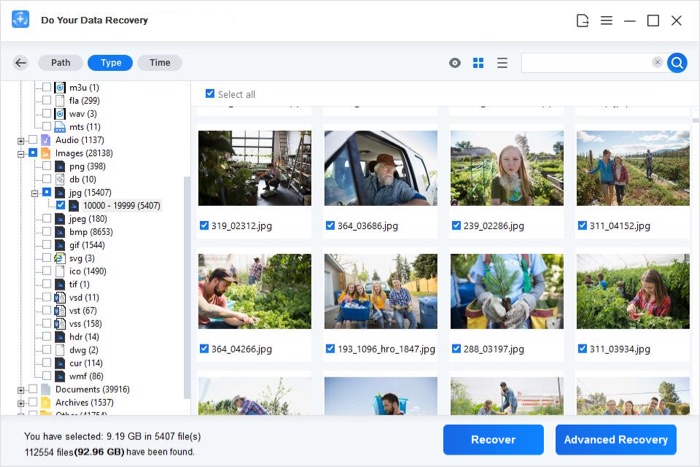 Method 2: Using The CMD to unformat SD card.
Using CMD, you may also unformat an SD card in the following manner:
Step 1. First, you must open the command line by pressing Win + X or by typing 'cmd' in the Start menu.
Step 2. When the corresponding window opens, pick the command prompt and enter "[the drive letter]: / h" on the keyboard; then, hit Enter. Using the attrib command like this: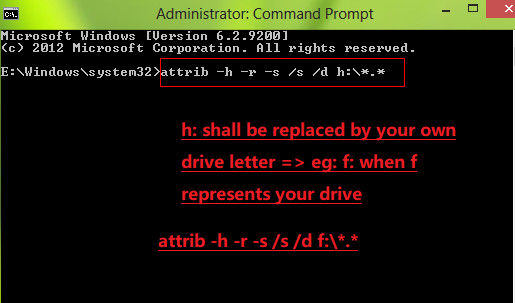 Step 3. Press Enter to complete each instruction. Just wait for the formatting to finish, then restart the computer to see whether it worked.
Methods to repair corrupted SD card
1. Once your SD card is not showing up on your computer, you can check this guide: quickly fix unrecognized SD card >>
2. DoYourData Super Eraser can help you scan the damaged SD card and fix the logical errors. Just open DoYourData Super Eraser, just select Disk Repair. Then quickly repair the damaged SD card.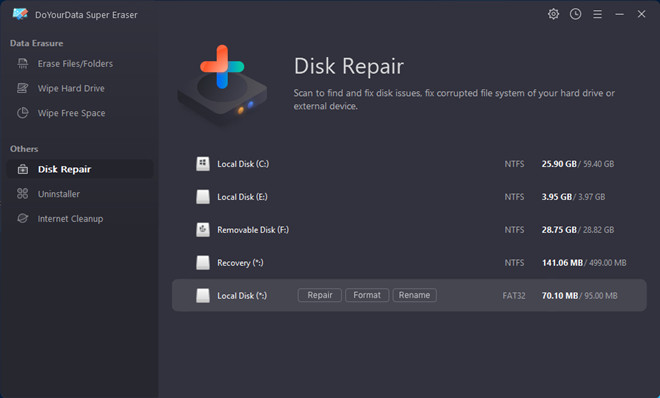 Conclusion
No matter how easy it is to learn to unformat an SD card using the right recovery software. But no one can guarantee that all data will be recovered. The easiest way to prevent the need for SD card recovery is to make frequent backups. Installing free data recovery software on your computer is a good idea, even if you don't regularly back up your information.