How to Fix Camera Card Format Error and Recover Lost Data?
by Justin Kenny, 2016-12-03
"Hi, I don't know what happens. I plug my camera card into my computer, it asks me to format it. I have tried many times, the same message 'the device is not formatted, do you want to format it now?' There are more than 200 precious pictures in the camera card. Anyone can tell me how to recover my photos and fix the error?"
"Hi, I can't access to my camera card on my Mac. Then I connect it with a PC, but it shows nothing. I can't find my photos and videos after trying many times. Can you tell me how to solve this problem and retrieve my lost data?"
Have you encountered the same or similar issues when you are going to export data from your camera card? You may feel upset as you find all your important photos, videos are gone for no reason. In some cases, you have to find a solution to recover all your lost data and fix the format error. You may think it is difficult to fix camera card format error and recover lost data. Don't worry, it is not so difficult. With right tool, you can easily fix camera card format error and recover lost data.
Solution for Fixing Camera Card Format Error and Recovering Lost Data
When the system asks you to format your camera card, don't do that, you can use camera card data recovery software to export all existing and lost data from your camera card to your computer. However, if you have formatted you camera, you still can use camera card data recovery software to scan it to find all formatted/lost data. It means you can completely recover lost data when format error occurs whether you have formatted the camera card or not.
First of all, let's see how you can recover lost photos, videos, audio or other data from a format error camera card. DIY data recovery software is necessary when you are going to recover lost data from camera card or formatted camera card. Do Your Data Recovery Professional can help you easily and quickly recover lost data from a camera card when format error occurs. You can trust it. It supports to recover everything you've lost due to format error. Moreover, it is pretty simple to use. Even the most newbie can easily use it on a PC or a Mac to recover lost data from any kind of device/hard drive.
Step 1: Connect your camera card with your computer.
Step 2: Select your camera card to start data recovery.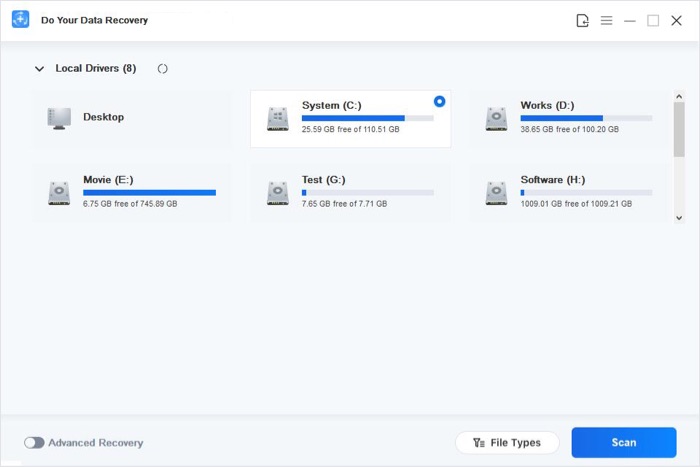 Step 3: Select file types you want to recover and scan your camera card.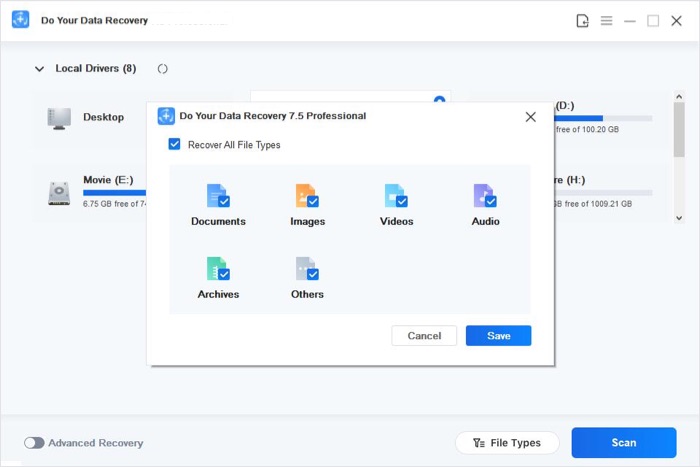 Step 4: Preview and recover lost data.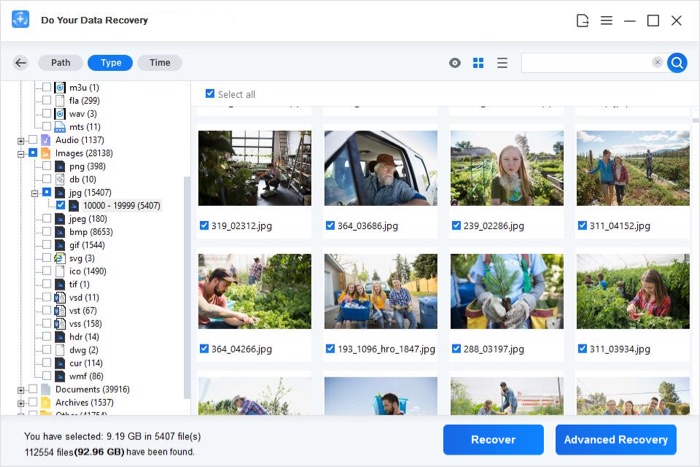 If you have not found all lost data after quick scan, just try advanced recovery mode to find much more lost files. Please don't save recovered data to your camera card, try to save the data to your computer or other storage media device.
Fix Format Error
After recovering all your lost data, you can format your camera card for reuse. Or you can use data erasure software to permanently wipe all data and traces on your camera card. Then you can reuse camera card.