Quick Navigation:
Numerous recovery applications exist specifically to aid with SD card data recovery. Although we all hope never to have to, it's wise to arm yourself with the most reliable SD card recovery software.
Several things can go wrong, leading to your files being erased unintentionally. Hardware or power outages, malware, or even human mistake are all possible causes.
While you can take steps to lessen the likelihood of data loss, nothing can guarantee that it won't occur. Once you realize files have been deleted or erased, you should immediately stop using the SD card and download a SD card application to help you get lost files back. In this article, we will introduce top 5 SD card data recovery software to help you recover lost data from SD card under Mac OS.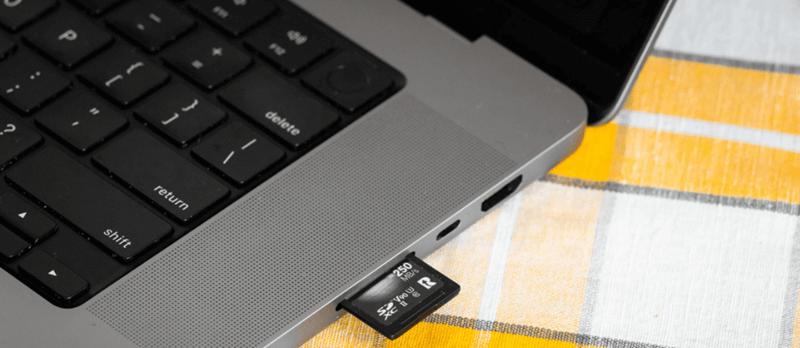 Choose SD Card Recovery Software for Mac
Selecting an SD card recovery solution can be daunting. Mac SD card data recovery software is plentiful. Consider these characteristics when choosing a rehabilitation tool.
OS Compatibility:
Many data recovery applications support both Windows and Mac OS, but some only support one. Choose a macOS-compatible solution.
Reliability:
Data recovery requires a reliable tool. If the software's algorithms can't recover your data, all else is irrelevant.
Ease of Use:
Many data recovery tools provide simple interfaces for non-technical users. SD card recovery tools should consider this.
Price:
Yes, all Mac users who lost data from SD card want to recover lost data with the minimum cost. There are free applications can help in recovering lost data for free but have some limitations. And some paid data recovery applications also offers trial version and allow to recover some of files such as 1GB files for free.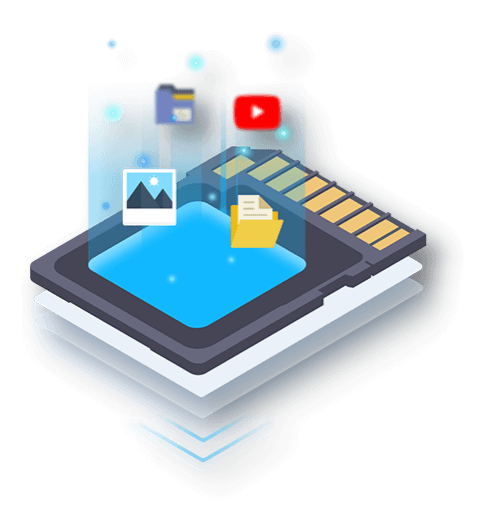 Top 5 Best SD Card Recovery Software for Mac
If you have erased or lost data on an SD card, you can try to retrieve it back with the help of Do Your Data Recovery for Mac. Files on SD cards lost or corrupted by malware, power surges, unintentional deletion, or formatting can be recovered. Do Your Data Recovery for Mac promises to restore lost SD card data regardless of the underlying cause. It can be used to retrieve any lost information including videos, images and documents.
This free SD card recovery software for Mac will help you recover 1GB data for free. And if you can upgrade to the Pro version to recover unlimited files from the SD card or from Mac-based drives, external HDD/SSD, USB flash drive, digital camera, etc.
Do Your Data Recovery for Mac supports all types of SD cards, memory cards, and can work on the latest macOS, Apple silicon chip Macs.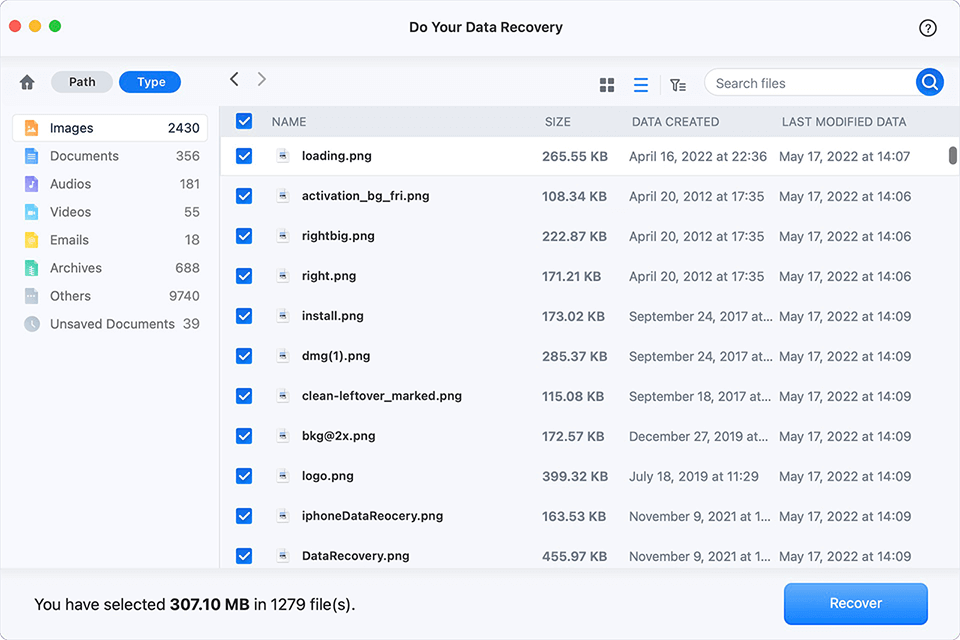 Because it lacks a graphical user interface, PhotoRec differs from the other data recovery programs discussed here. PhotoRec is a portable application, but a graphical user interface is available as an extra download.
The optional GUI, however, is extremely rudimentary and delivers a poor user experience compared to DoYourData's. But if ease of use isn't your priority, then the free and open-source PhotoRec should be on your list.
The application's signature scanner does exceptionally well when it comes to recovering raw photo and video file formats, and it also does a respectable job with documents and the vast majority of other file types.
PhotoRec is compatible with raw SD cards and can read their images byte for byte. These, together with its other benefits, make the learning curve worthwhile.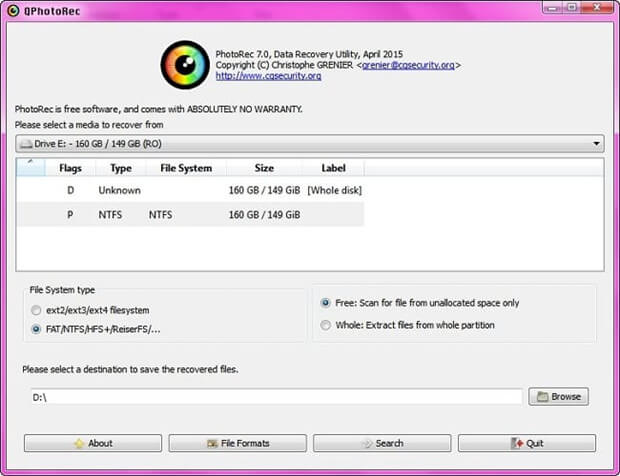 R-Studio for Mac is a collection of high-quality, low-cost data recovery applications. Its state-of-the-art data recovery technology makes complete data recovery for the FAT12/16/32, NTFS, exFAT, and NTFS5 file systems possible. It can repair deleted, damaged, or formatted partitions on local and remote devices.
Through a network, data can be retrieved from afar. Data can be recovered on macOS-running network computers. Data recovered from an SD card can be written to any disk the host operating system recognizes.
If your SD card RAID fails and you need access to your data, you can use R-Studio to create a virtual RAID and restore it before attempting to fix the real one.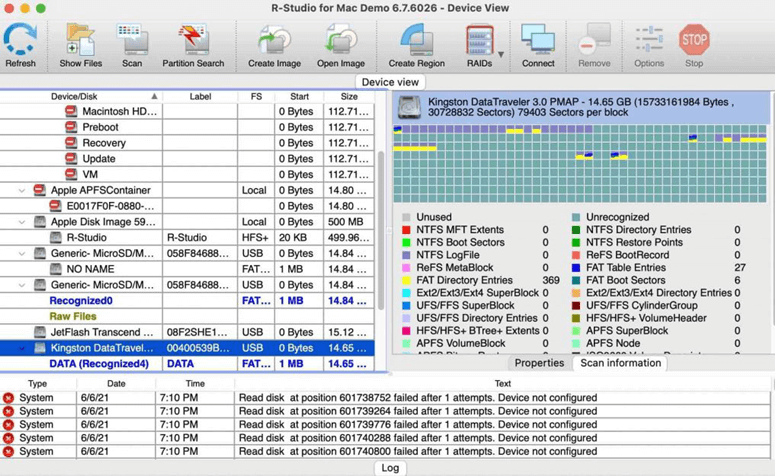 The Donemax Data Recovery for Mac software is a user-friendly and straightforward tool for retrieving deleted files from various storage media incuding SD card. File filters to narrow searches and the option to examine files before recovering them are only two tools contributing to its efficacy.
The application is compatible with any Mac filesystem and all common video, music, image, and document file types. This flexible recovery solution also lets you retrieve information from your Time Machine backups.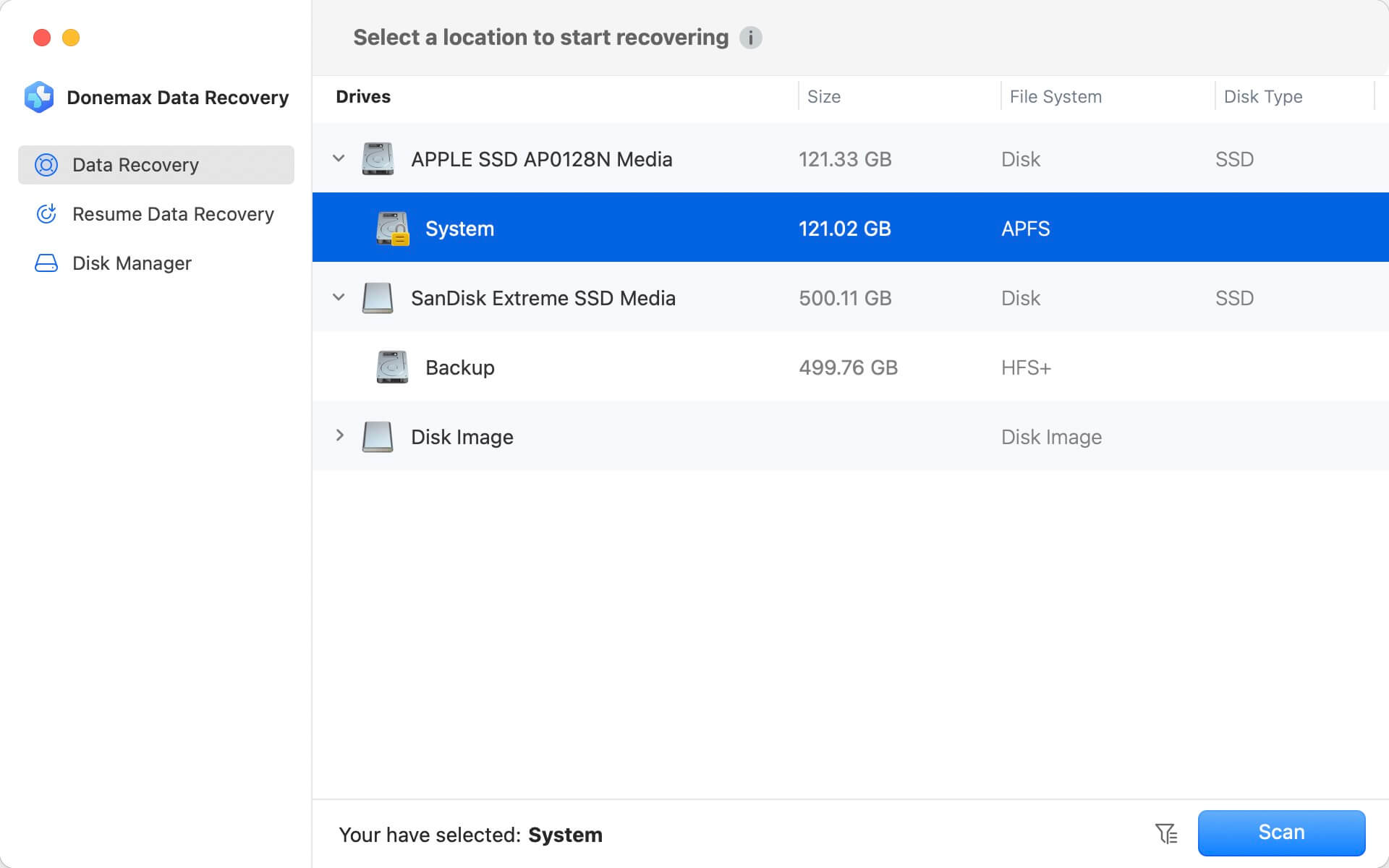 Disk Drill is an expert-level file recovery program that is robust enough for data recovery specialists but simple enough for novices to use effectively. The graphical user interface has a fresh, modern look and is simple.
The recovery techniques excel at restoring a large number of different file formats. More resources exist to ensure the security of your data as well. The fact that it costs money is one of its few downsides.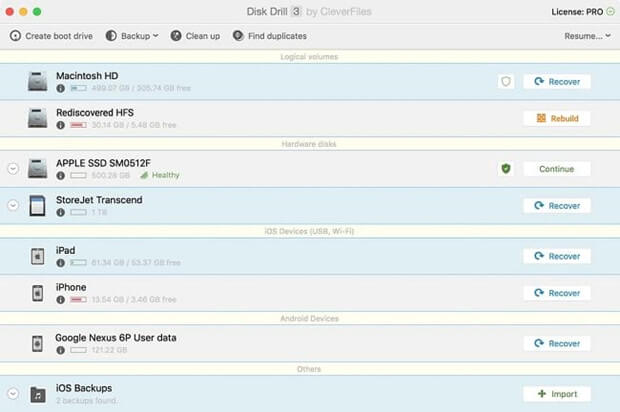 Guide: Steps to Recover Lost Data from SD Card on Mac
Step 1. Download and install a Mac SD card data recovery application, such as Do Your Data Recovery for Mac.
Do Your Data Recovery Free
Recover deleted or formatted data from SD card on Mac.
Recover lost data from unrecognized or corrupted SD card on Mac.
Recover lost data from USB drive, HDD, SSD, digital camera, etc.
Step 2. Connect the SD card with your Mac and open Do Your Data Recovery for Mac. Select the SD card to start data recovery.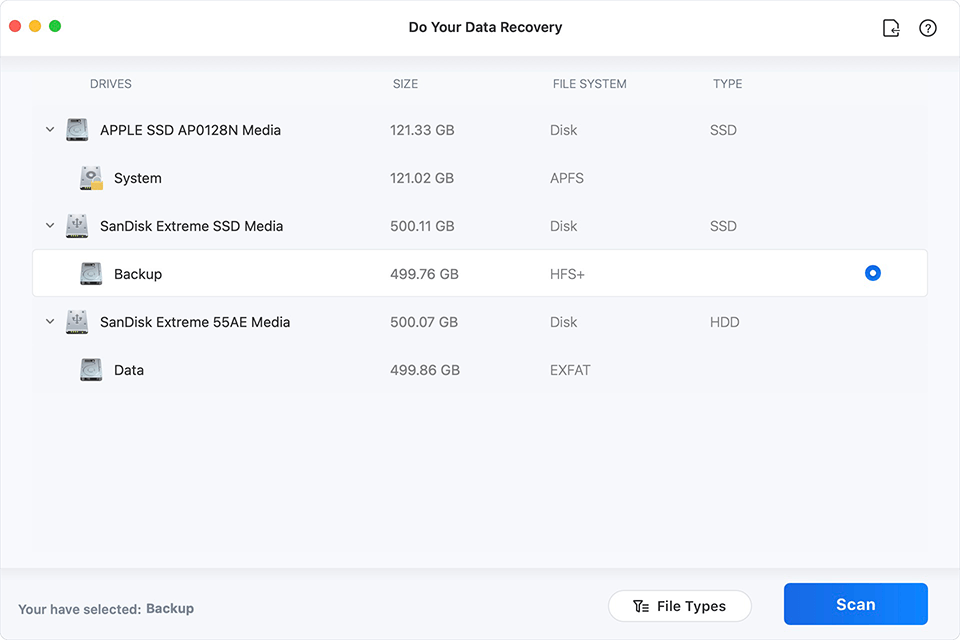 Step 3. Click on Scan button. This free SD card data recovery software will deeply scan the SD card and find all lost files.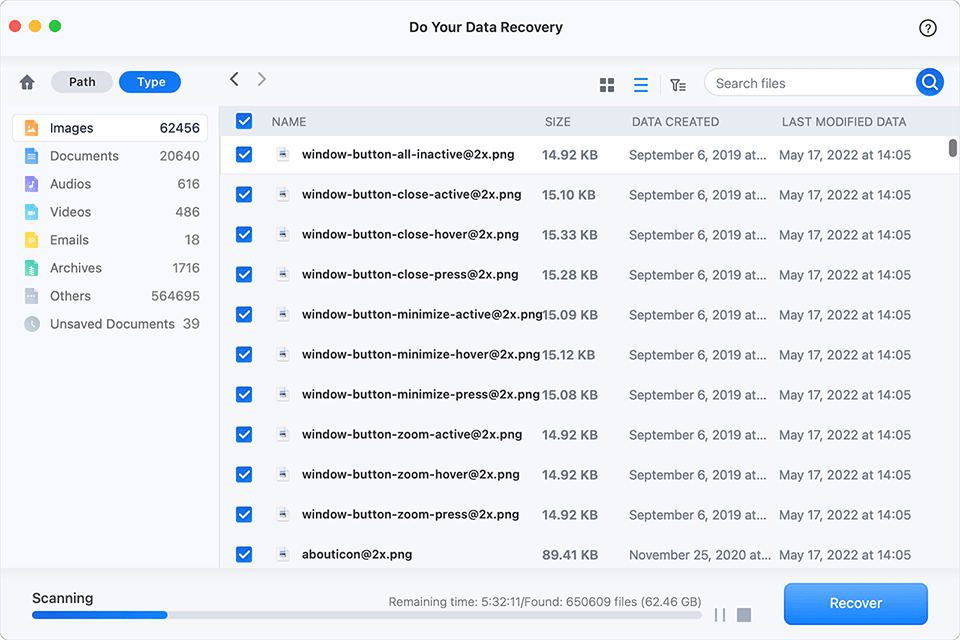 Step 4. After the deep scan, all recoverable files is listed on the result interface. Select the wanted files and save them by clicking on Recover button.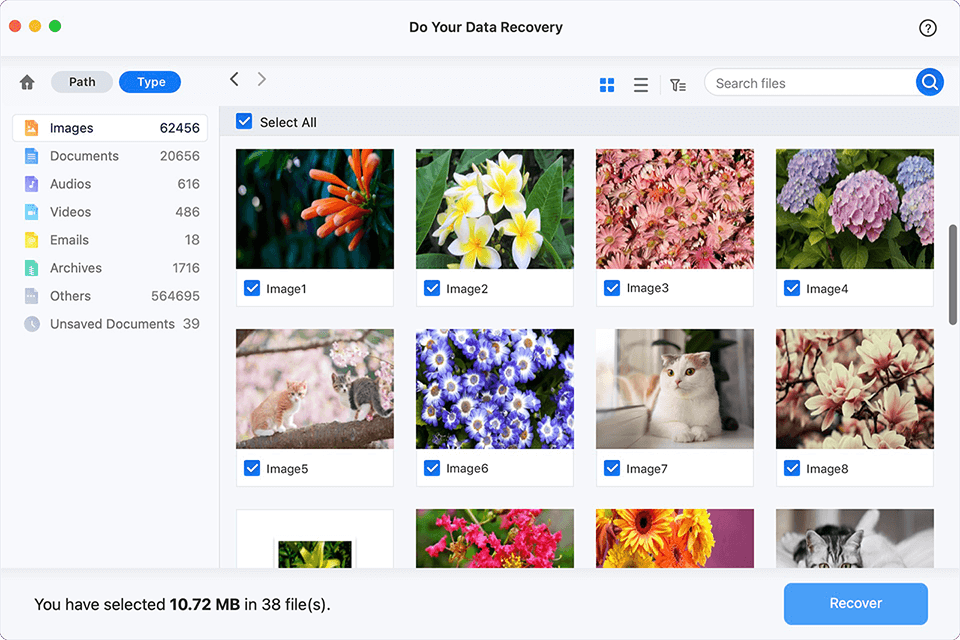 SD Card Data Recovery on Mac FAQ
Download and install Do Your Data Recovery for Mac, open it.
Connect the SD card to your Mac.
Select the SD card.
Click on Scan button.
Preview and recover files from the SD card.
If you can't find the SD card in Finder and on desktop, open a Finder, choose Settings. Then it will open Finder Settings, go to General, Sidebar, make sure "External disks" is selected.
Do Your Data Recovery for Mac Free version is a reliable SD card data recovery application. It supports to recover all types of lost files from SD card or formatted SD card under macOS.
Yes, the data on the formatted SD card is not lost forever. With a SD card data recovery application, you can easily and completely recover the formatted data.
First of all, run Do Your Data Recovery for Mac to scan the corrupted SD card and export all data from it to your Mac.
Then open Disk Utility, find the corrupted SD card, click on First Aid button.
It will erase and repair the corrupted SD card.
Conclusion:
Here, we take a look at 5 different free/paid SD card data recovery software for Mac. They can be used to restore information that has been accidentally deleted or erased from an SD card.
However, not all of them are compatible with the latest macOS or Macs with Apple silicon. If you're using a Mac, I recommend Do Your Data Recovery for Mac, Disk Drill, or Donemax. In addition, Do Your Data Recovery for Mac is the ideal option because it supports 2000+ file types, ensuring that your data will be accessible in the format you need it to be in and it offers a free version for 1GB file recovery for free.