Mac Cleaner or Mac data eraser may be blocked by Anti-virus software on your Mac because Anti-virus software flags Mac Cleaner & data erasure software as PUA (potential unnecessary application). Don't worry, our Mac cleaner and Super Eraser for Mac is 100% safe. To solve this issue, you can: 1. Close the anti-virus when you download & install Mac cleaner or Super Eraser for Mac. 2. Add Mac cleaner or Super Eraser to white list of the Anti-virus software.
Some Mac users say that they can't download programs from other website except Mac App Store, or they may can't be opened the download file. When they click on the download file, it says "xxx can't be opened because it is from an unidentified developer". For example: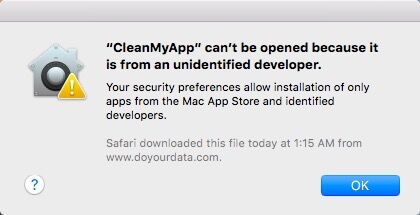 If you are facing this problem while you are downloading & installing DoYourData Software, you can follow these simple steps to solve this issue.
Step 1: Click "Launchpad" --> Find "System Preference", and Open it --> Click "Security & Privacy".

Step 2: Change the setting, enable your Mac can download from "Anywhere".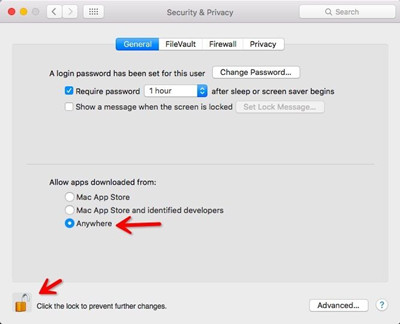 If you have upgraded your Mac to macOS 10.12 Sierra or higher, you just click "Open Anyway", like this: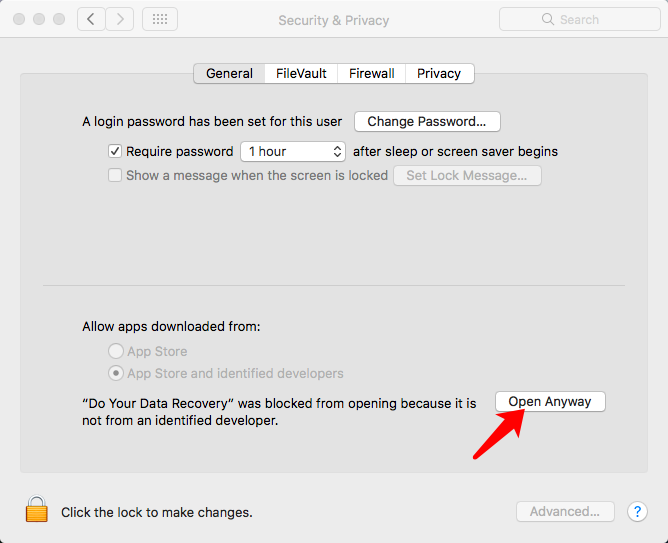 Step 3: Re-download the software or re-open the download file on your Mac. Then install it on your Mac, you can follow this guide: http://www.doyourdata.com/support/product/mac/install-and-activate-mac-software-doyourdata.html
DoYourData Mac software are 100% safe and clean. If you have any question, feel free to contact us by sending an email to [email protected].