Although SD cards can be formatted or deleted before being discarded or disposed of under any circumstance or simply suffered some malfunction that prevents them from functioning correctly. There is still a margin of probability of being able to recover the data that it has inside, which translates into a serious concern for those Mac users who want to dispose of these SD cards safely, since anyone could recover the information contained inside.
This can be a big problem for those Mac users who handle extremely sensitive information such as personal or business documents, since an unauthorized person with the help of a data recovery software could bring back all those files. So it is important to have a tool that can prevent the recovery of data on SD cards to avoid greater evils.
The best way to prevent data recovery from an SD card in MacOS
As you already know, there are numerous data recovery software that can access this deleted data with relative ease, so you will need software that can prevent this from happening and this is where we present DoYourData Super Eraser for Mac.
DoYourData Super Eraser for Mac is a specially developed software to prevent the recovery of data on SD cards under macOS thanks to a powerful data erasure algorithm that is responsible for destroying any trace of information that may exist in the logical structure of the SD card even if it has already been formatted.
You just have to download and install DoYourData Super Eraser for Mac on your Mac, connect the SD card with your Mac. Then you will see three modes to help you prevent data recovery from SD card on Mac.
Mode 1: Select the data you want to delete.
This mode allows you to delete files and folders from the SD card connected to your Mac in a specific way. You just have to select which files you want to delete so that DoYourData Recovery for Mac can permanently erase them.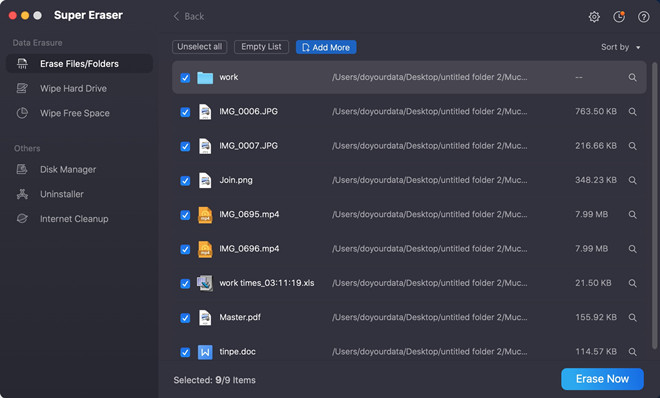 Mode 2: Remove all data from the SD card.
This mode will help you to format and destroy all the data contained in the SD card permanently. In fact you can even destroy data that has already been deleted from the SD card in advance through formatting, deletion or damage to the unit.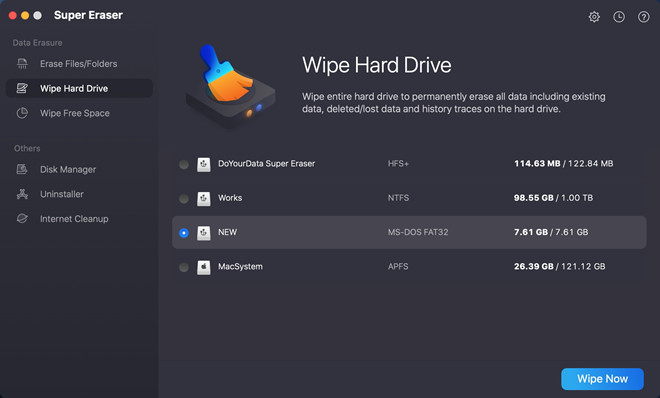 Mode 3: Destroy lost or deleted data inside the SD card.
This mode allows you to clean all available free space on the SD card so that data recovery can be prevented using specialized file recovery software, since DoYourData Super Eraser for Mac will be responsible for examining the logical structure so that you can Remove any traces of information hidden in the free space of the SD card.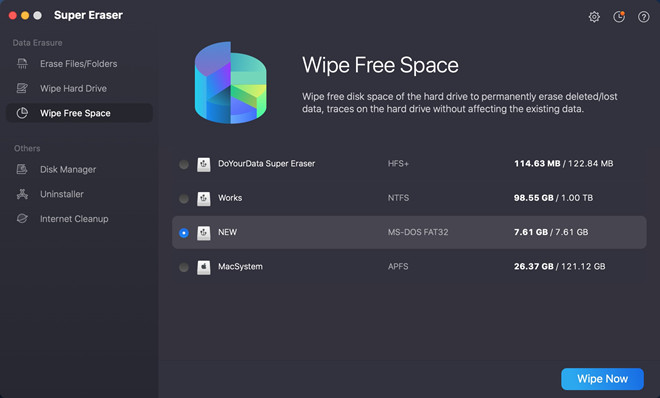 DoYourData Super Eraser for Mac can easily prevent data recovery from SD card under Mac OS. The three data erasure modes can help you permanently erase data in different situations. Just free download this software here: