Do you want to clone hard drive on Mac Pro? Through this guide, we will explain how to easily do it. There is no reason to be so worried about this topic. Cloning might be something very easy to carry out. You only have to choose the right disk clone software.
Maybe, you say this is exactly the problem, choosing the best one. Well, just focus on your needs and check what these programs offer you. Some of them are easier to use and provide better performance and reliability, which are some main advantages. Here, we will introduce a reliable and powerful disk cloning software known as DoYourClone for Mac to help you clone or copy hard drive on Mac Pro.
Easy way to clone data on Mac OS X 10.8.
Create a bootable backup for OS X 10.8 (Mountain Lion).
Support for both Intel Macs and Apple Silicon Macs.
How to clone hard drive on Mac Pro?
If you need to clone hard drive on Mac Pro, continue reading because this guide is targeted at helping people with this task. People often think this is a very hard task, but it is not completely true. The thing is that you have to choose the most convenient data cloning program. We know there are a lot of them and that is why we have decided to introduce a great option for you. Just download DoYourClone for Mac, which is considered as a very reliable, easy and powerful software.
People use DoYourClone for copying their hard drive data on better and bigger drives. Sometimes, the hard drive containing these files is very old, so it is necessary to make a backup just in case; maybe, the disk is damaged and it is necessary to copy as much information as possible, which might be used in the future. But, how can users clone a hard drive? First, they need to download, install and run DoYourClone for Mac. After that, it is necessary to follow these steps:
Step 1: Choose source and destination hard drive.
First of all, you need to select the source drive and destination drive. This secondary drive could be a newer one, better or bigger one.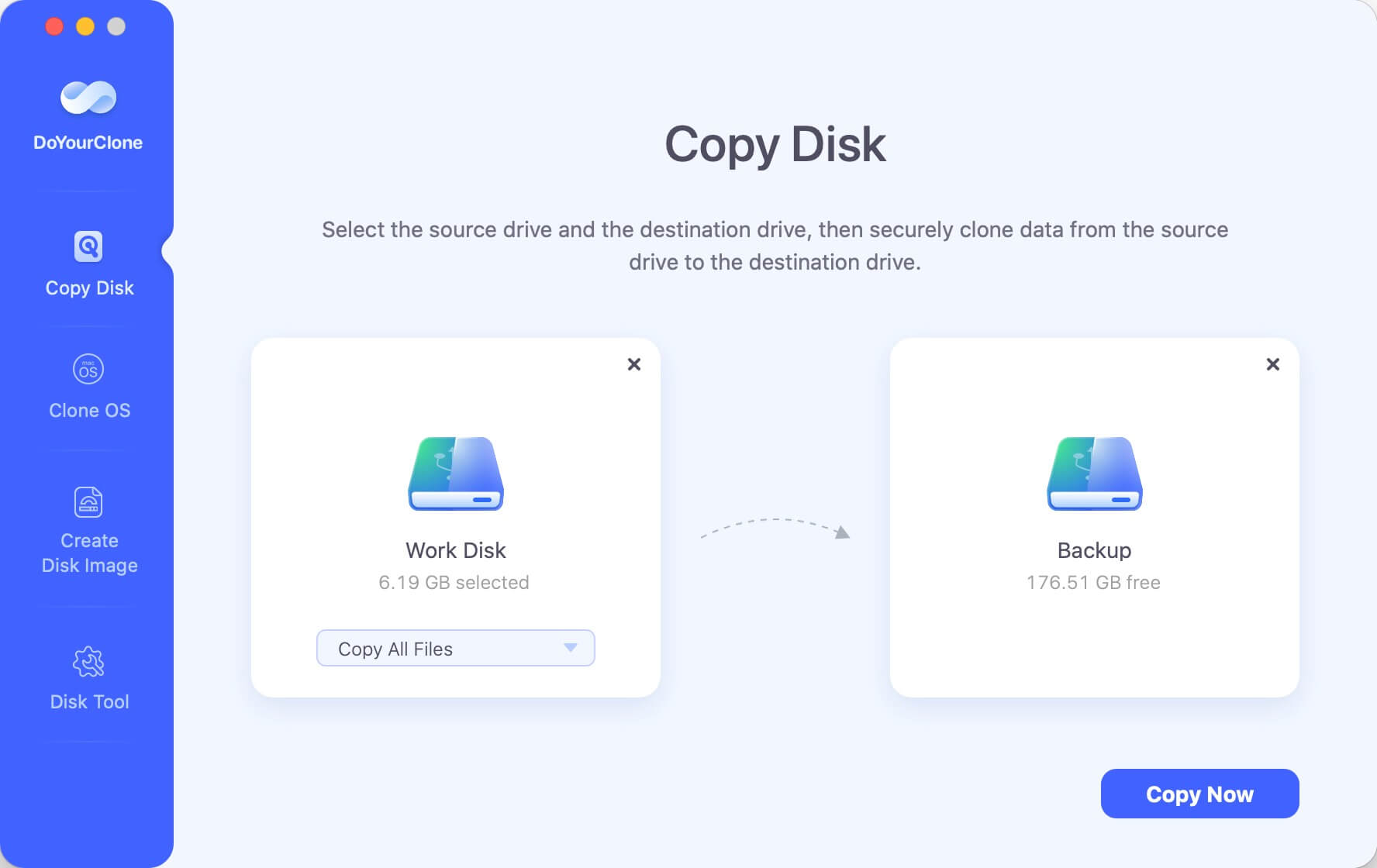 Step 2: Clone hard drive on Mac Pro.
Then, DoYourClone will clone hard drive. Just click on the "Copy Now" button and wait until it is over.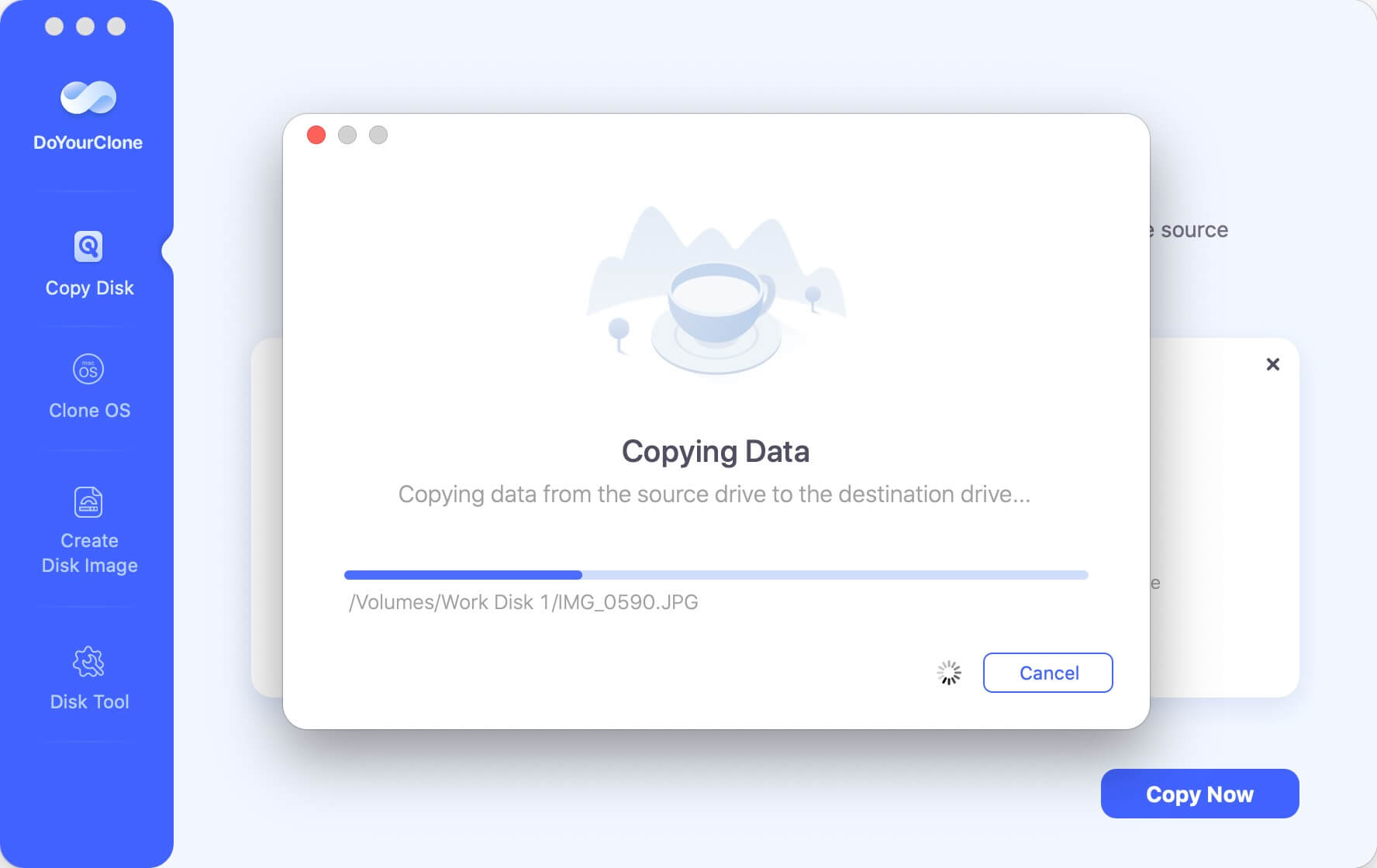 Step 3: Check cloned data on Mac Pro.
Once the copy is ready, it is good to check cloned data on the destination hard drive. This is important just to be sure the copy was completed in a successful way.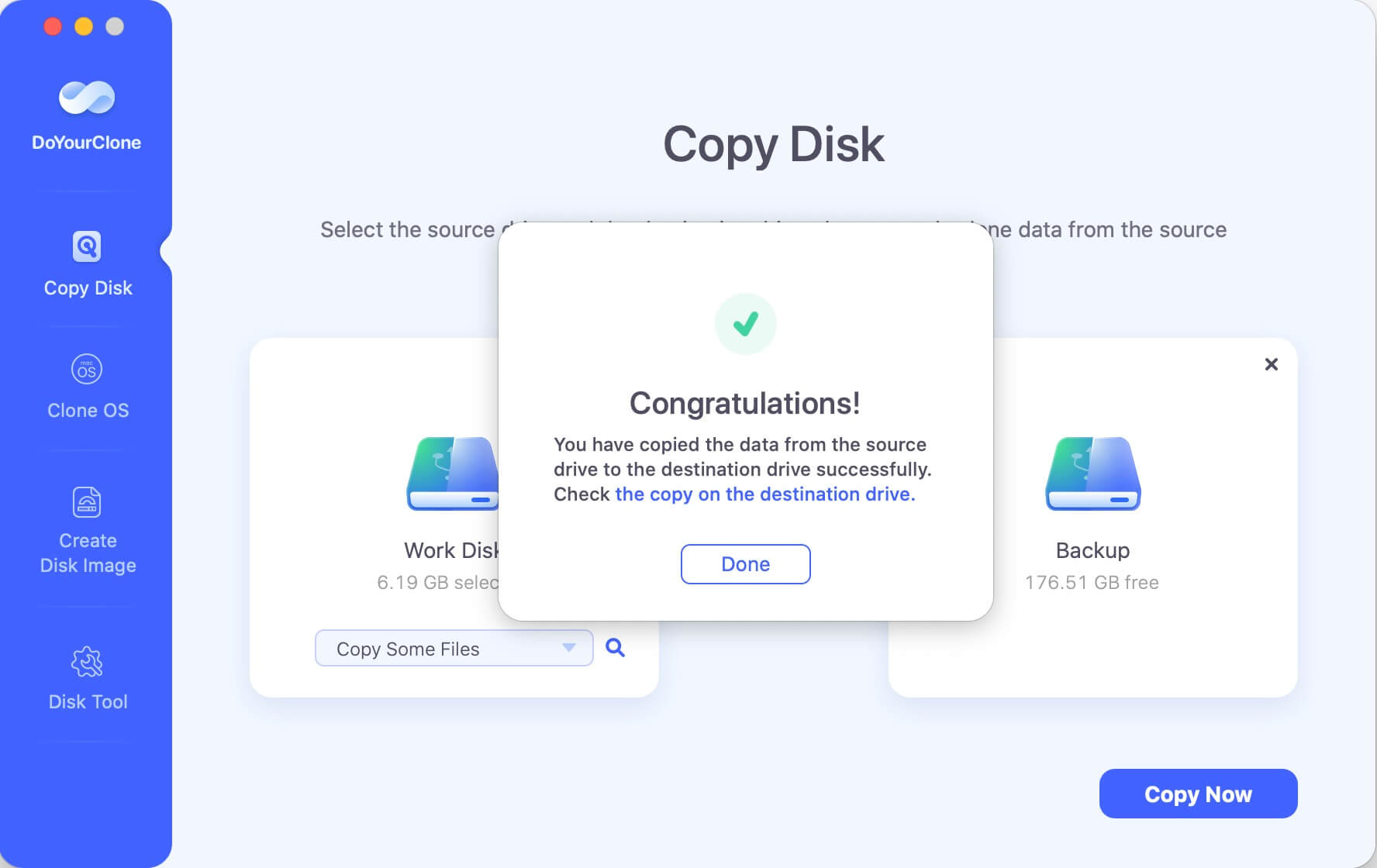 Create a bootable clone backup for Mac Pro
The Clone OS mode can help you clone Mac OS to an external disk and make it be bootable. Just select the external hard drive as the destination drive, then securely clone Mac Pro's startup disk to it.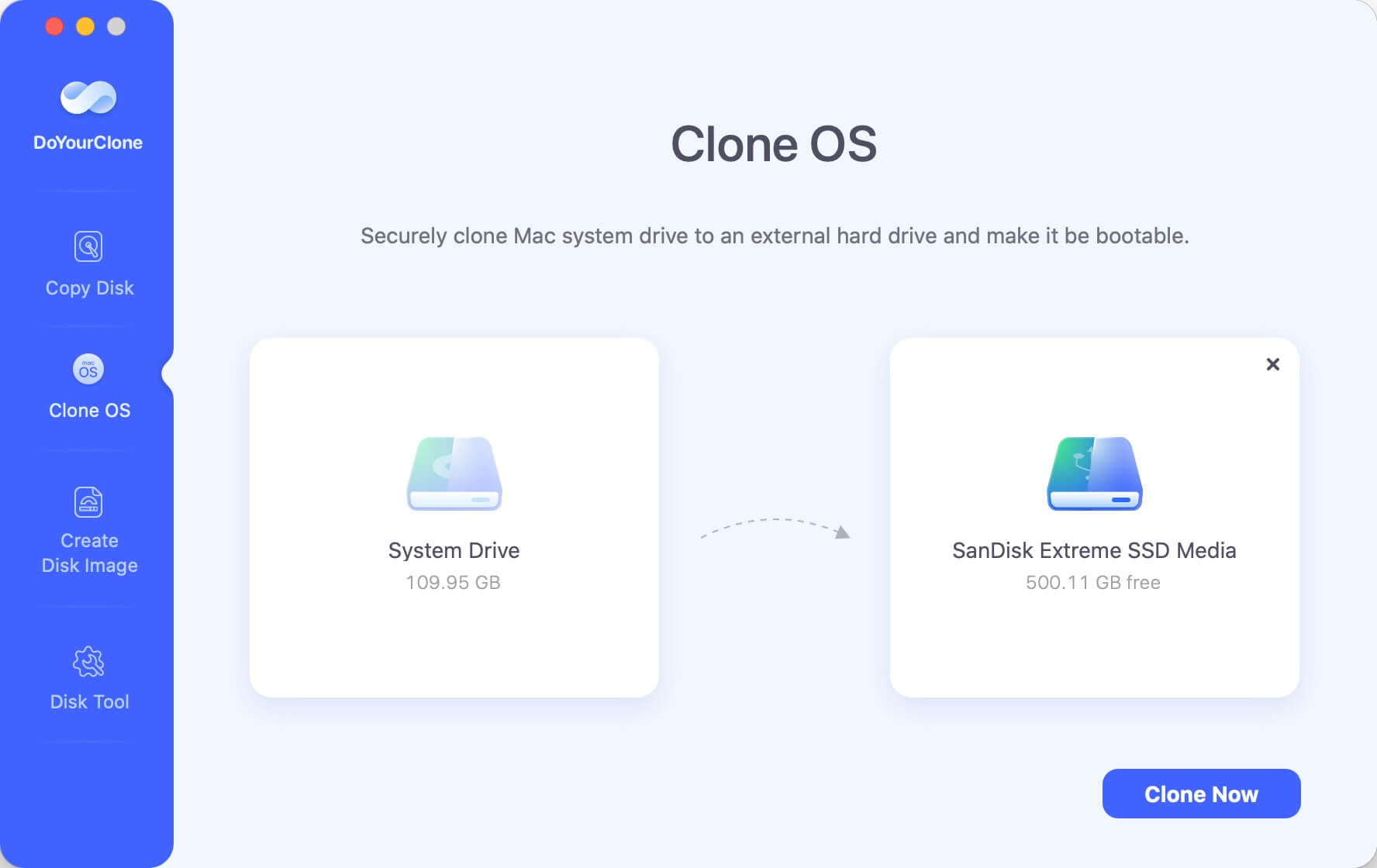 Create a disk image on Mac Pro
DoYourClone for Mac also offers another mode to clone hard drive on Mac Pro. Using this second mode, you can create Disk Image. The process is similar to the previous steps: First, select source and destination hard drives; then, click on the "Create Image" and after that, just check Disk Image on the secondary hard drive.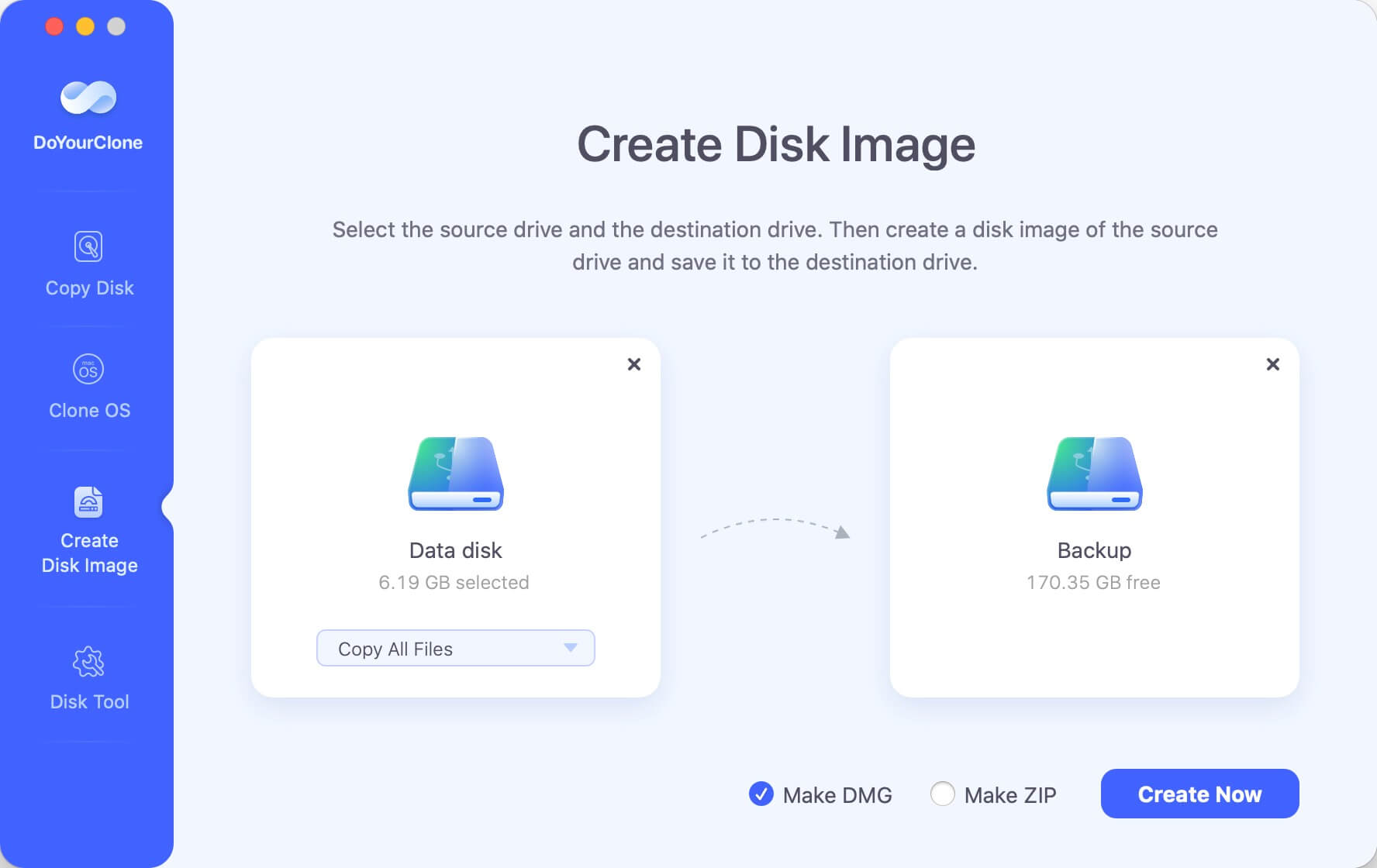 Using DoYourClone for Mac is very simple and it is a reliable tool. Choose the best mode for you and follow the steps we mentioned above. Just download and run this software on the computer. Then, let DoYourClone program clone hard drive or create Disk Image to protect your important data on Mac Pro.