Are you worried about your data because your disk is damaged? If it is your case, calm down. Through this guide, we will show you how to clone a damaged hard drive to a new hard drive on Mac.
This is a great option to get our files back. Users often clone their hard drives to protect their data, make a preventive backup, and even to get a copy from a damaged device. Sometimes, people need to erase files permanently and before doing it, they decide to clone their disk and so be sure these data will not go forever or simply they could be used later in case of needing them.
How to clone a damaged hard drive to a new hard drive on Mac?
There are many programs people might use when they need to clone a damaged hard drive to a new hard drive on Mac. Some of these programs provide better features and advantages users often take into account before making their choice like for instance better performance, price, quality, easiness, compatibility, and more.
Here, we will introduce a powerful data clone software known as DoYourClone for Mac. Just download this software; then, install and run it on the Mac computer to get started. Using DoYourClone for Mac is very simple; you only have to follow some instructions and you can easily get your hard drive copy.
Clone damaged HDD/SSD to a good hard drive and recover all data.
Create bootable backup on Mac.
DoYourClone software offers two different modes to get disk data protected and you can choose the way you consider the most convenient for you. These two modes are:
Mode 1: Clone a damaged hard drive to a new hard drive
Step 1: Choose source and destination hard drive.
First of all, choose the damaged disk as the source drive and also the secondary one, which is the hard drive receiving the files.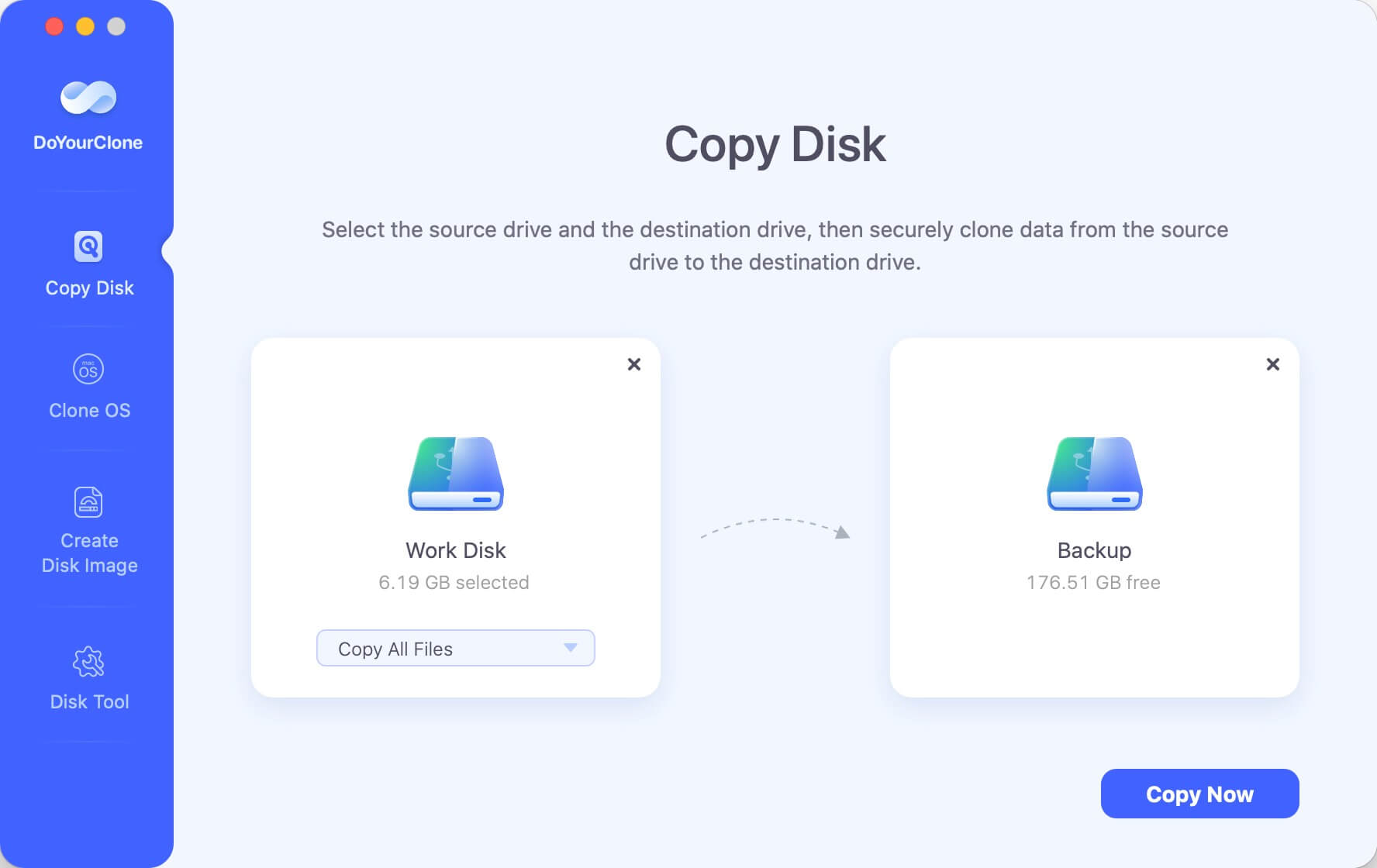 Step 2: Clone damaged hard drive to a new hard drive.
Once you have selected both drives, DoYourClone software will clone hard drive. Just click on the "Copy Now" button and wait until this task is completed.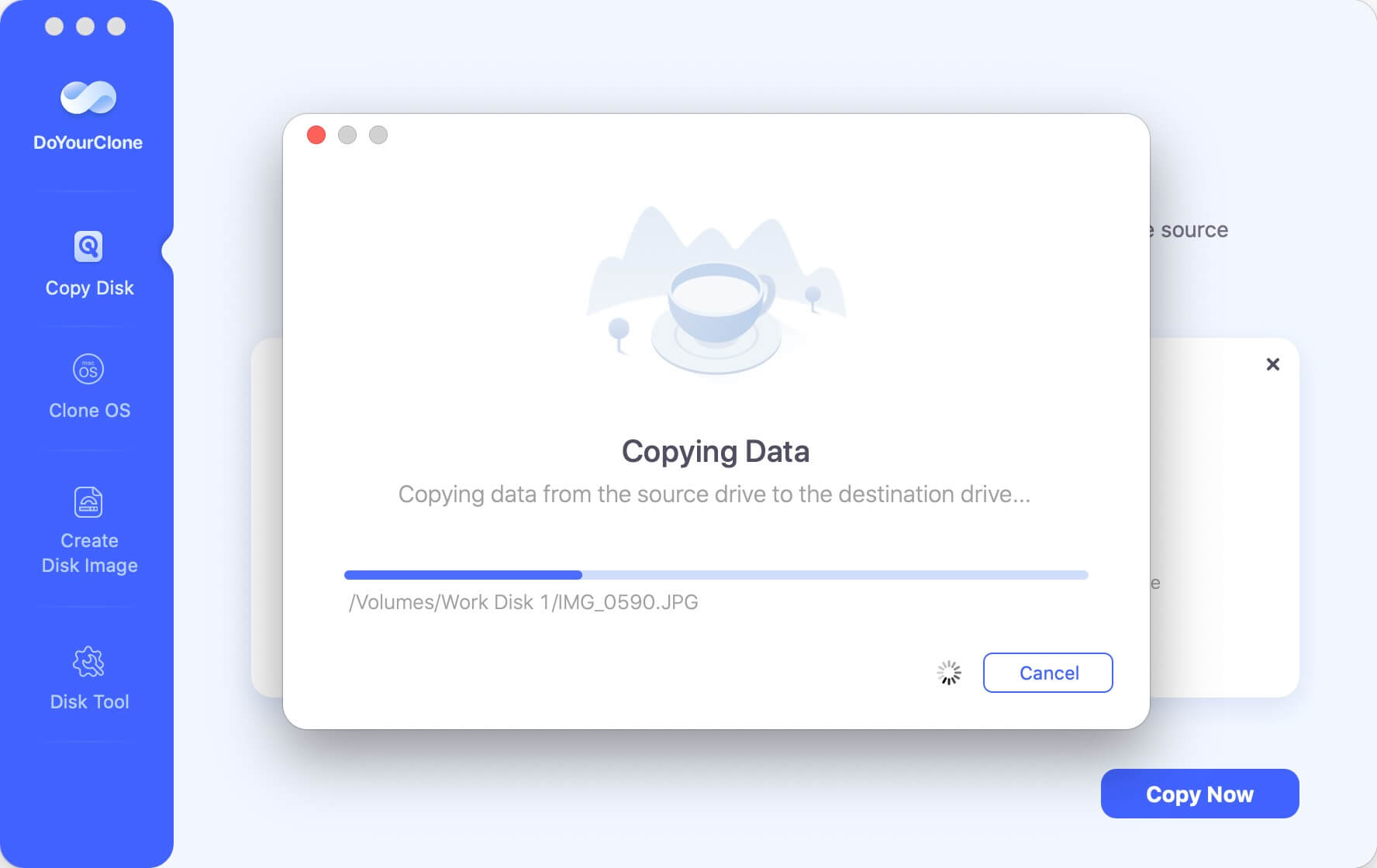 Step 3: Check cloned data on the destination drive.
Finally, check cloned data on the secondary disk, just to be sure everything is right.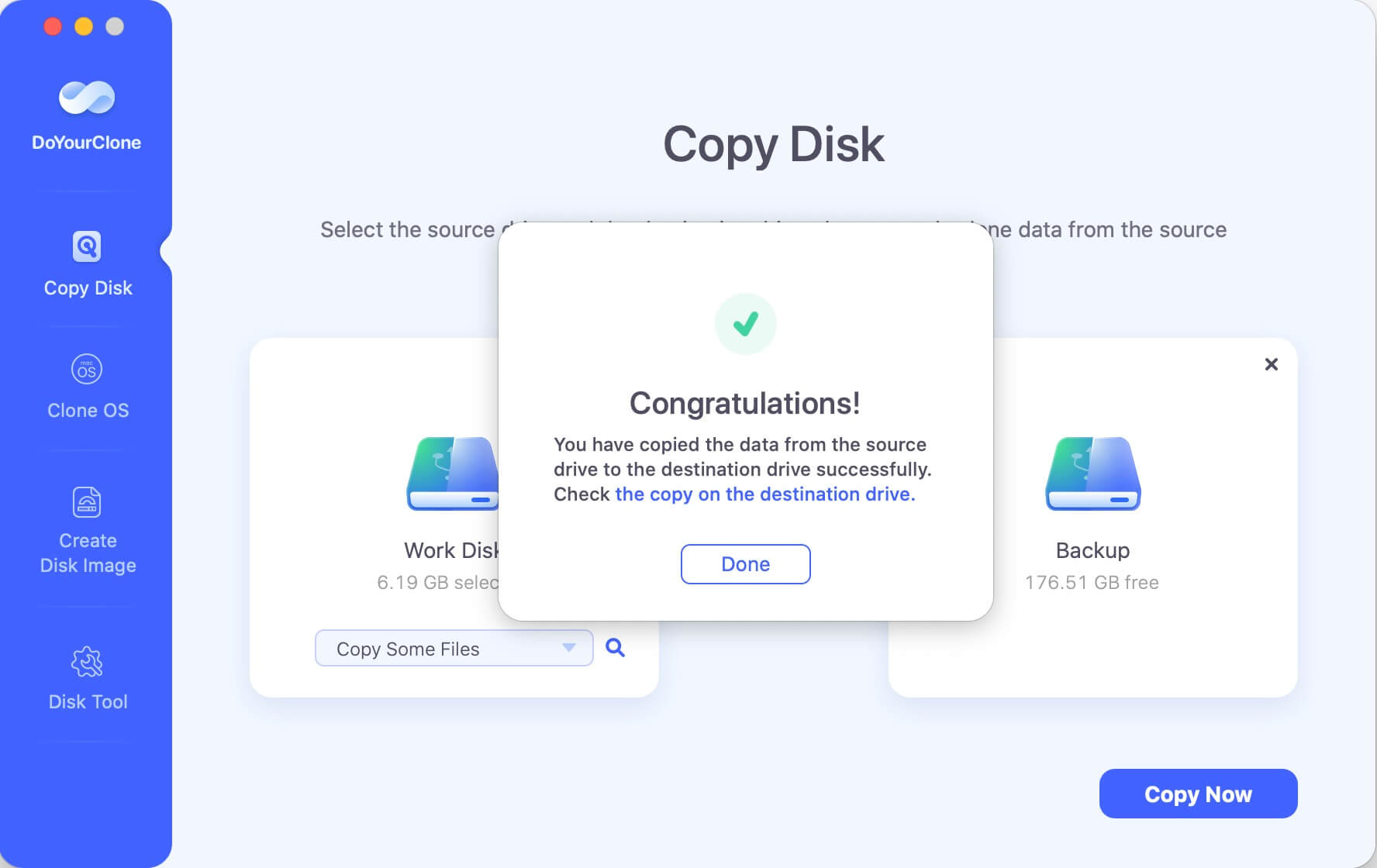 Mode 2: Create Disk Image of damaged hard drive to the new hard drive
Step 1: Select source and destination drives.
If you select this mode, you should follow some similar steps. First, just choose the source and secondary drive to make Disk Image.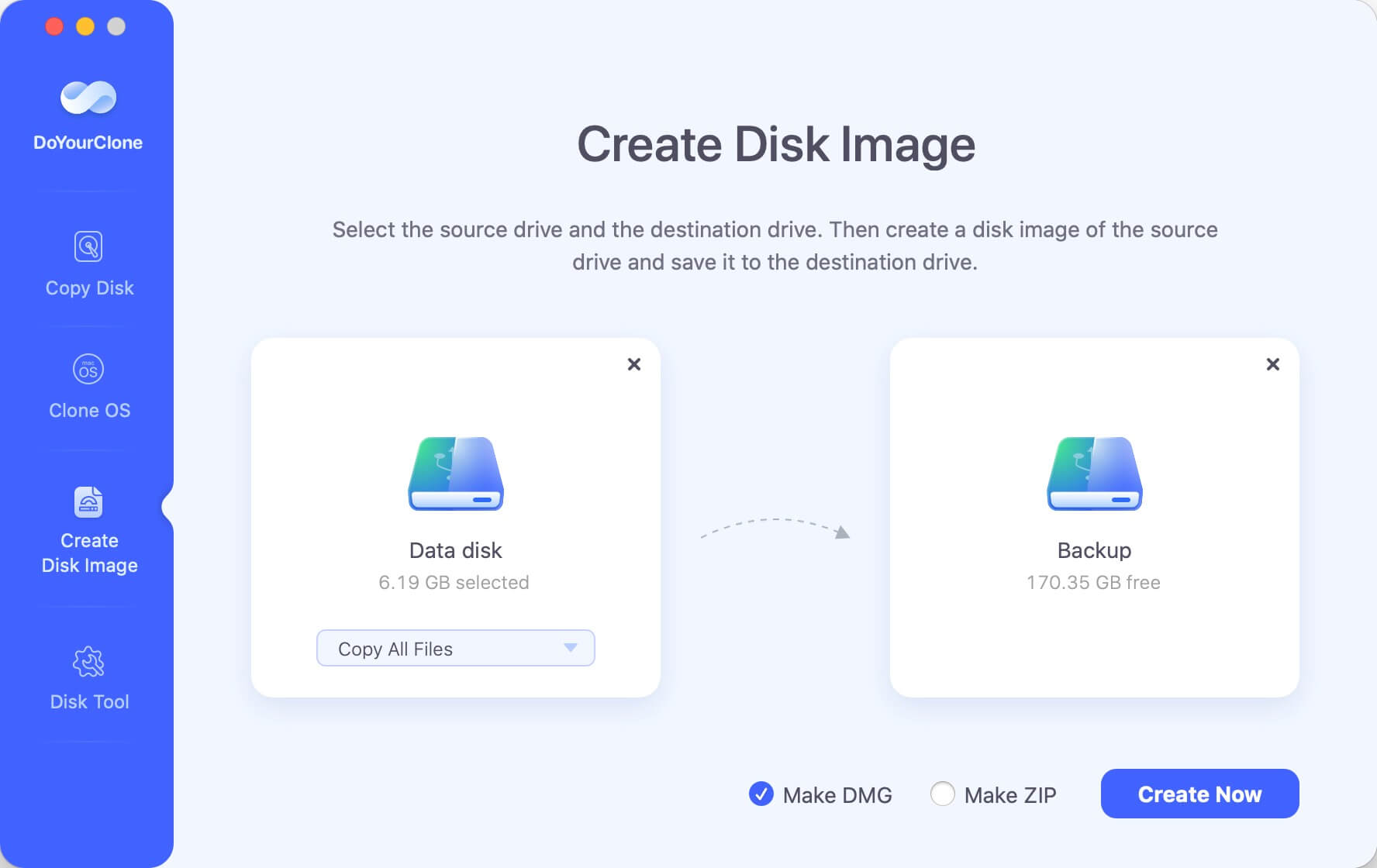 Step 2: Make a Disk Image.
After that, just click on the "Create Image" button.
Step 3: Check Disk Image on the secondary drive.
This last step is very important to see if this task was successful or not. You need to check the Disk Image on the destination hard drive.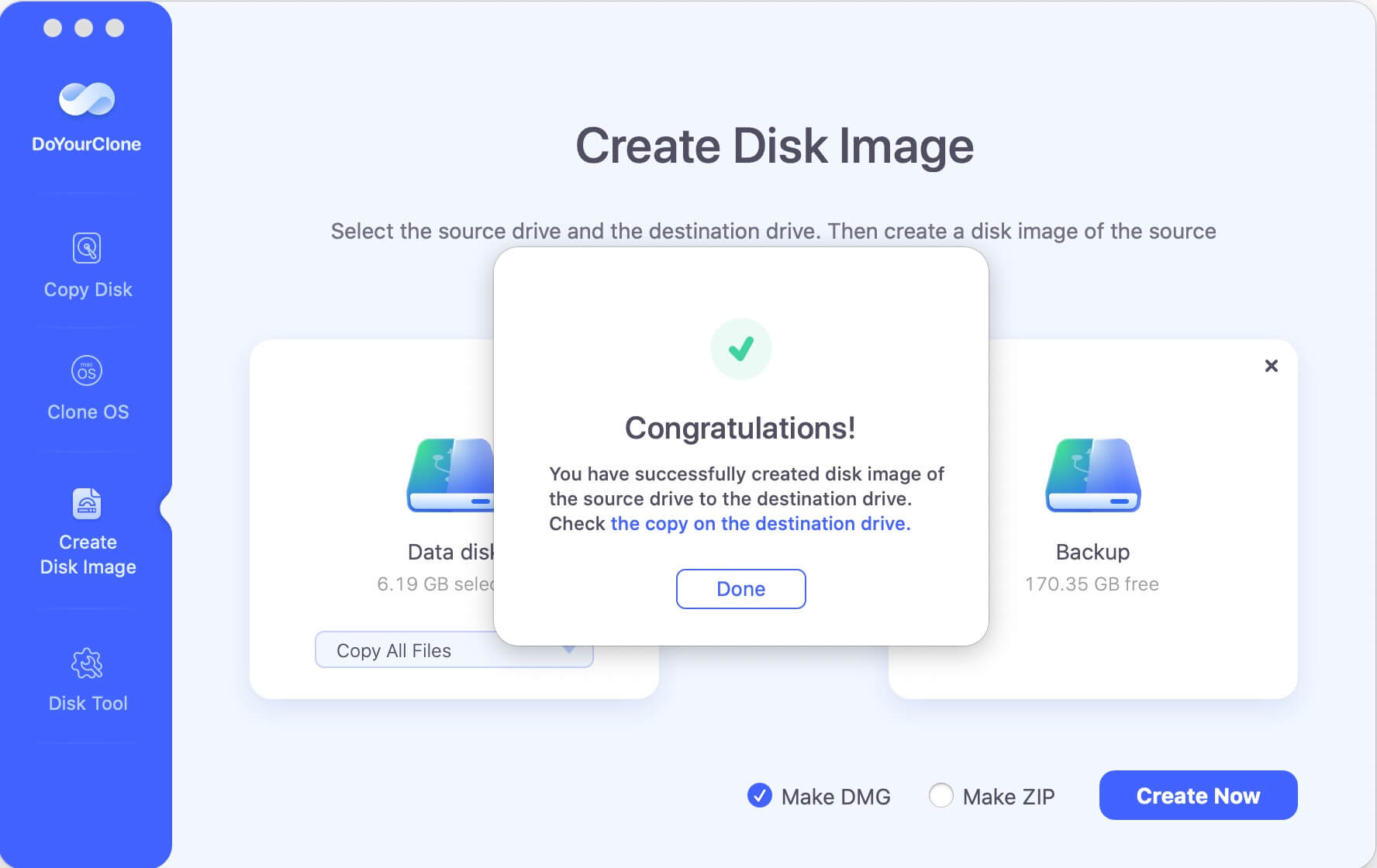 After you clone damaged hard drive to a new hard drive on Mac, you can restore your files from the cloned backup. It means you can restore the files on destination drive. Then you can format the damaged hard drive or repair your damaged hard drive.
Download DoYourClone for Mac:
Powerful disk clone & disk copy software for Mac.

Free try DoYourClone for Mac

Download

Purchase license code online

Buy Now