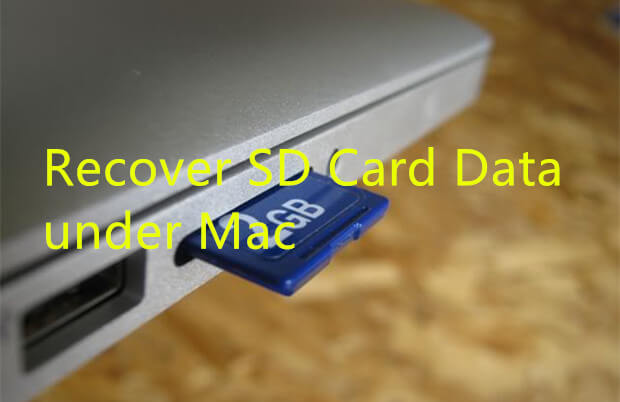 What May Cause Data Loss Trouble in SD Card under Mac?
Every time when we think about finding solution to recover SD card data under Mac, it can be very easy for us to ignore a quite important point which is what may cause data loss in our SD card? If we know the reasons earlier, many unexpected data disasters can be prevented. Here the following are the main reasons that may cause SD card data loss problems under Mac:
Deletion/careless deletion: users may carelessly delete important data in their SD card while doing some operation in Mac;
Formatting: it can be very easy for users to format their SD card sometimes due to improper operation such as unplug SD care directly from Mac. This may break the entry of SD card, then Mac cannot recognize the card. All the data in SD card will become inaccessible. To protect the SD card, Mac system will ask to format the SD card for security consideration.
Virus attacking: sometimes, virus, malware or spyware even some unknown reasons may cause data loss problems.
Tip: If you've noticed that your data get lost in SD card or other storage devices, stop using it immediately. This can be very helpful to protect data security and prevent lost data from being overwritten by new files.
Solutions for SD Data Recovery under Mac
Solution 1. Recover data from the Trash
If you directly delete important data in your SD card under Mac into the Trash, there still can be a chance. You can try to open the Trash, and choose to restore the deleted data.
If nothing is found, you need turn to other professional data recovery methods such as turn to Mac data recovery software.
Solution 2. Find Professional SD Card Data Recovery Software for Mac
If you find no way to restore deleted files, unformat SD card or even rescue data from unknown virus attacking, stop using insecure methods. Turning to professional Mac data recovery software is the right choice. DoYourData knows exactly what you need and offers Do Your Data Recovery for Mac - Mac data recovery software for helping solving those data troubles. To effortlessly recover SD card data under Mac is not really a big case for you with Do Your Data Recovery for Mac. Whichever version your Mac OS X is, this software can all do.
Download Do Your Data Recovery for Mac here:
Follow the steps below to restore lost data from SD card on Mac.
Step 1: Choose the file types you want to recover.
This Mac SD card data recovery software is able to recover all types of lost data from SD card. You also can select the file types before it scans the SD card.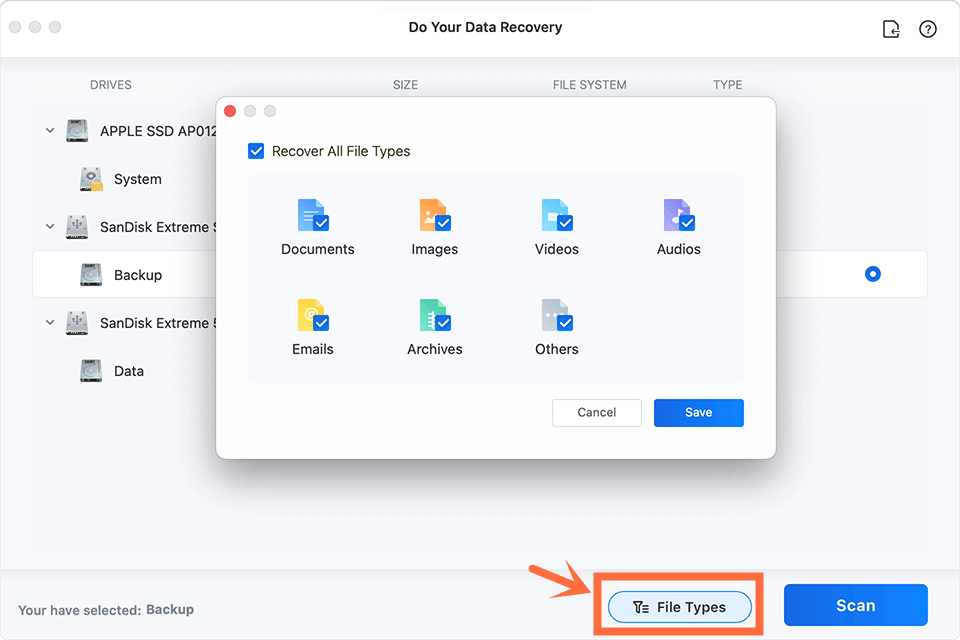 Step 2: Scan the SD card.
Choose the SD card, then click on Scan button to scan the SD card.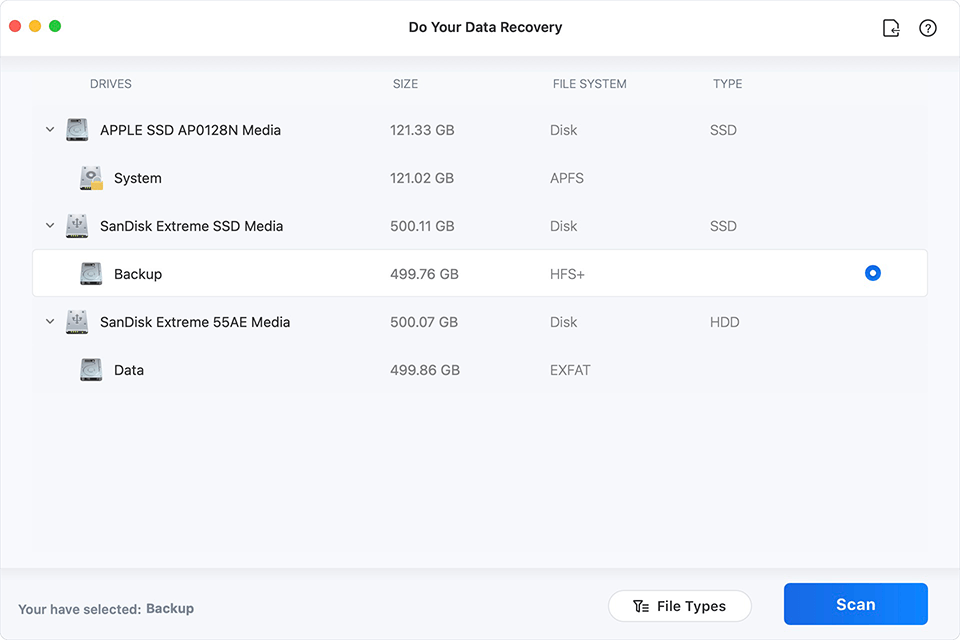 Step 3: Preview and recover lost files from SD card.
Once the scan is completed, you can preview and recover all lost files.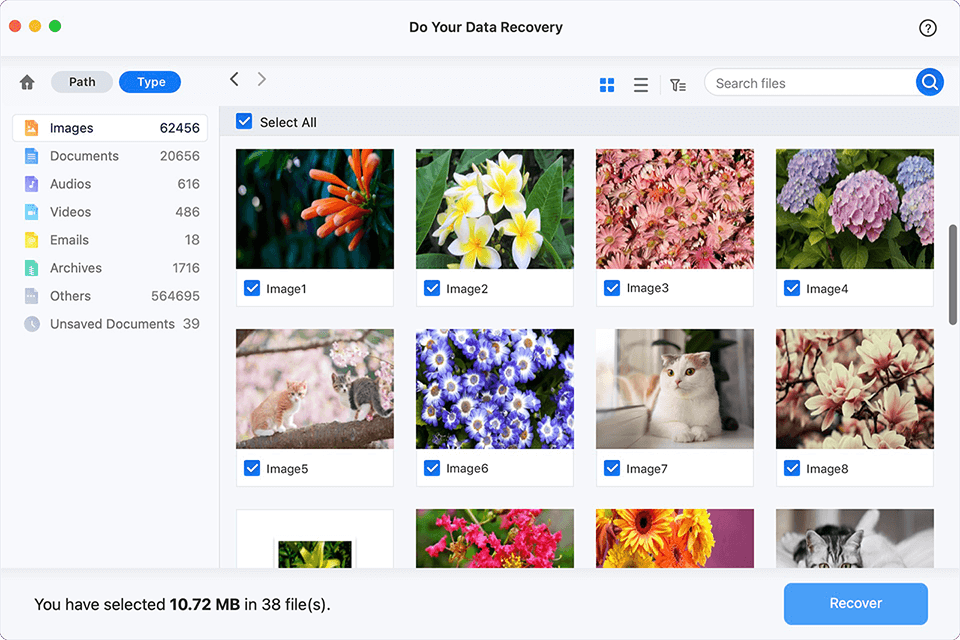 If the quick scan can't find your lost data from SD card, just try deep scan. The deep scan will deeply scan the SD card and find all lost data. Do Your Data Recovery for Mac even can help you recover lost data from damaged or inaccessible SD card under Mac OS.