Are you feeling frustrated when you find no way to recover RAW files from camera card? When troubles happen, people usually would think about how to solve those troubles. But rare of them ever think about what may cause those troubles or for what reasons would files in camera cards or other storage devices become RAW. Here in this passage, you'll know reasons for why files in camera cards become RAW and how to find solutions for solving this problem.
Part 1. Reasons for Why Files Become RAW in Camera Card
Knowing reasons for how files in camera card become RAW will be very helpful to prevent similar troubles happening again and find solutions for those troubles. Here the following are some major reasons that may cause camera card files RAW:
Erasing: improper erasing may cause RAW files on storage devices including camera card.
Formatting: careless formatting or improper formatting may also cause files RAW.
Virus attacking: sometimes virus attack or malware even spyware may also lead files become RAW.
Other reasons such as unplug devices off from computers directly can also cause files become RAW or even inaccessible. So how to prevent such problems?
Part 2. Tips for Avoiding Files Become RAW in Camera Card
After knowing reasons that may cause files become RAW, here we'll give you some tips to avoid similar problems so that you will know how to prevent same cases from happening again:
1. Backup important files including files in camera card frequently; Remember to backup important files and photos in your camera card every time when you have new photos or files in it. With the backup files, you'll never need to worry about similar troubles happen again.
2. Be careful: it will also help to prevent unexpected troubles happening somehow. With awareness, RAW files troubles will not happen to your camera card that often then.
3. Find reliable and effective file recovery tool or software: this will be very useful when unavoidable troubles occur to camera card and files become RAW. How to find such a tool or software for help?
Part 3. Find Reliable & Effective RAW File Recovery Software to Recover RAW Files from Camera Card
If you have no experience in file recovery or know nothing about RAW file recovery, please do not do anything to your camera card before finding a reliable solution to solve such a case. DoYourData software has already known what are troubling you and offered professional solution to help solve complex data troubles such as how to recover RAW files from camera card for you now. This software is free to download and only three steps will accomplish all recovery jobs for you.
After restoring files with Do Your Data Recovery Professional, do remember to store them at a safe spot. Then format your camera card for reusing it again and you can use the card to store files and photos again.
Step 1: Choose the camera card.
Connect the camera card to your computer. Do Your Data Recovery will list it on the main interface. Just choose the camera card to start data recovery.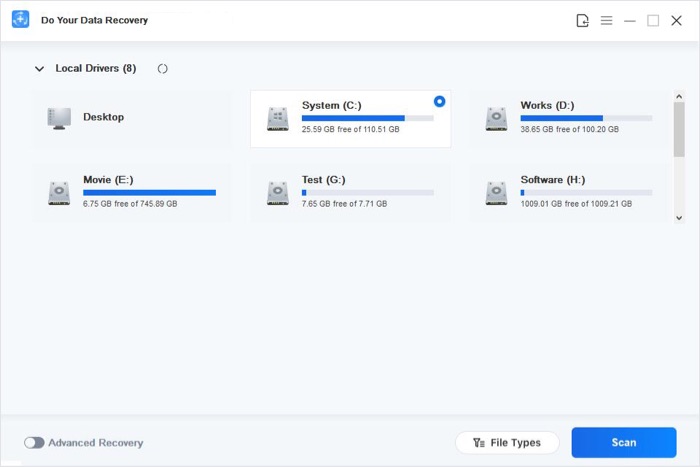 Step 2: Scan the raw camera card.
Choose the file formats you want to recover, then scan it to find lost raw files from the camera card.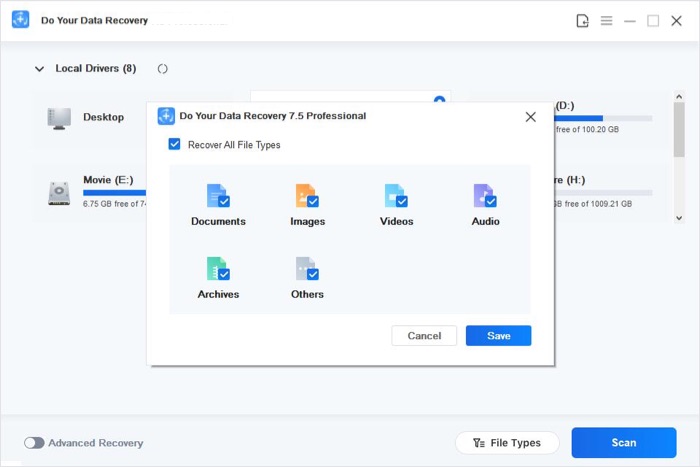 Step 3: Preview and recover raw files.
Once the scan gets finished, just preview all recoverable files. Then choose the wanted files and save them.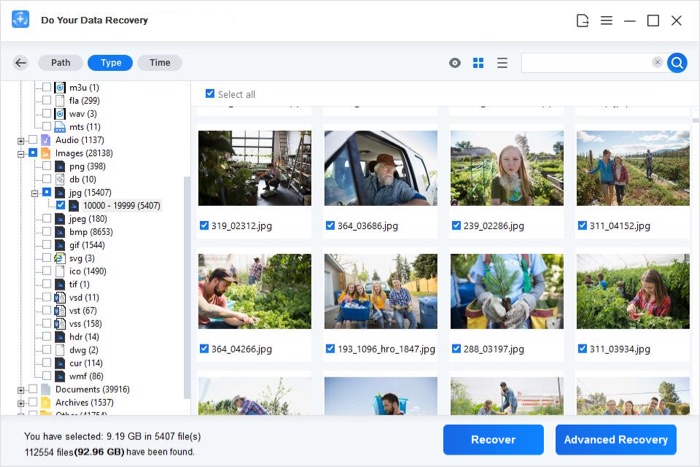 Do Your Data Recovery Pro offers deep scan mode. If you can't find all raw files after quick scan, just try advanced recovery mode to find more lost raw files. Do Your Data Recovery also can help you recover lost raw files from USB flash drive, external hard drive, memory card, etc.