This error can be caused by the following reasons:
1. The iOS device is locked by screen passcode.
2. You have not clicked "Trust" on your iPhone/iPad/iPad touch to trust to connect with your computer.
3. iTunes is not installed properly or initialized properly on your computer.
4. The mobile device is in Recovery or DFU mode.
5. The anti virus software is running on your computer and blocking the connection.
To fix this issue, follow the steps below.
1. Enter the screen passcode and unlock the iOS device. And press "Trust " on your iOS device.
2. Reconnect the iOS device with your computer or try using another USB cable. (How to connect iOS device with computer?)
3. Download and install the latest version of iTunes to your computer here: https://www.apple.com/itunes/download/
4. If connecting the iOS device to the computer for the first time, remember to tap Trust on the device when it prompts for authorization.
5. If the device is in DFU or Recovery mode (dark screen with iTunes icon), hold down the Home button and Power button and release until device boots up again (you will see an Apple logo).
6. Please close your anti virus software during the recovery process.
Now you successfully connect your iPhone/iPad/iPod touch with your computer, and the iPhone/iPad/iPod touch can be recognized by our software, see the main screen of the software.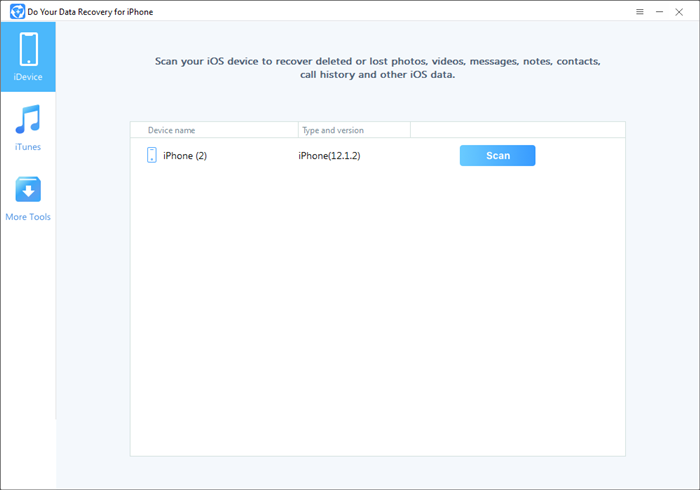 If you have any question, feel free to contact us by sending an email to [email protected].