"Hi, I run Do Your Data Recovery to scan my 2TB hard drive to find lost data. It takes about 7 hours to complete the deep scan and find 960 GB lost files. But now I have no time to do data recovery, I have to shut down my computer. How to save the scanning result? It takes so much time to complete. I don't want to quit the scanning result."
Actually, it is very easy to save the scanning result before you close the program. When the scanning process gets finished, you can save the scanning result by click the Export icon in the lower left corner. Save the scanning result file (.dydr) to your computer.
Click to Export Scanning Result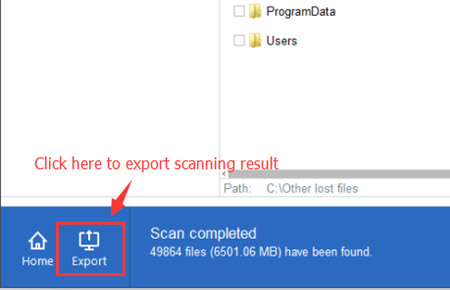 Save Scanning Result File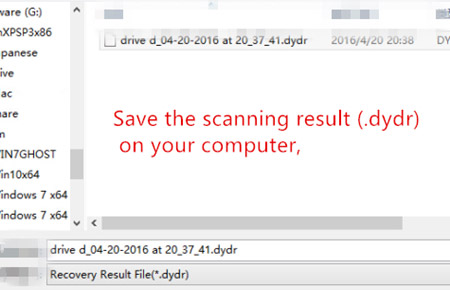 Next time, when you want to recover data from previous scanning result, just run Do Your Data Recovery, in the lower left corner of the first interface, you will see Import icon, click on it to import your previously saved scanning result file. After import, all the recoverable files will be listed on the interface. It means you don't have to scan your drive again.
Import Result File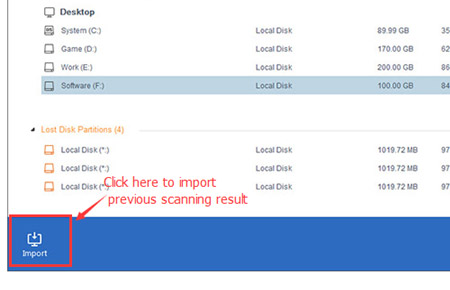 If you have any question, feel free to contact us by sending an email to [email protected].