When a Mac hard drive becomes inaccessible or can't be recognized by your Mac, you can try to copy it to a good hard drive and then you can access to your data by using the copied data.
Is it possible to clone unrecognized hard drive on Mac? Of course, it can be done. You only have to choose a reliable and powerful disk cloning software. There are a lot of options and maybe choosing may be a little bit hard, though you can check what these programs offer you and the way they work in order to make the most convenient alternative. You can check advantages, disadvantages, or general features like price, performance, easiness, and reliability. Here, we will recommend using DoYourClone for Mac , which can be used to clone data from diverse drives, including unrecognized disks. Continue reading for more details.
Powerful disk clone & disk copy software for Mac.

Free try DoYourClone for Mac

Download

Purchase license code online

Buy Now
Clone damaged/inaccessible/unrecognized/unmounted hard drive on Mac
If you need to clone unrecognized hard drive on Mac, you can easily do it using a reliable data cloning software like DoYourClone for Mac . It can be helpful for you no matter the reason you have to copy data on another hard drive. Some of these reasons could be:
1.- The source drive is damaged or not working completely well.
2.- The hard drive is not recognized.
3.- Maybe, the hard drive is very old.
4.- It is possible the user only wants to clone data as a preventive way.
5.- Maybe, you need to permanently delete hard drive because you will sell or give away your computer, but before that you need to make a data backup.
6.- Some people are very careful and prefer to have more than one copy.
DoYourClone for Mac is very easy to use. It allows you to clone an entire hard drive or you can select some particular files and copy them on the destination hard drive. It is better to verify there is enough space on this secondary hard drive before beginning data cloning. If you want to clone data, just download DoYourClone for Mac. After downloading this program, install and run it on the computer to begin the cloning process. Just follow these steps:
Step 1: Choose source and destination hard drive.
First of all, select unrecognized hard drive as the source hard drive and then choose the destination drive.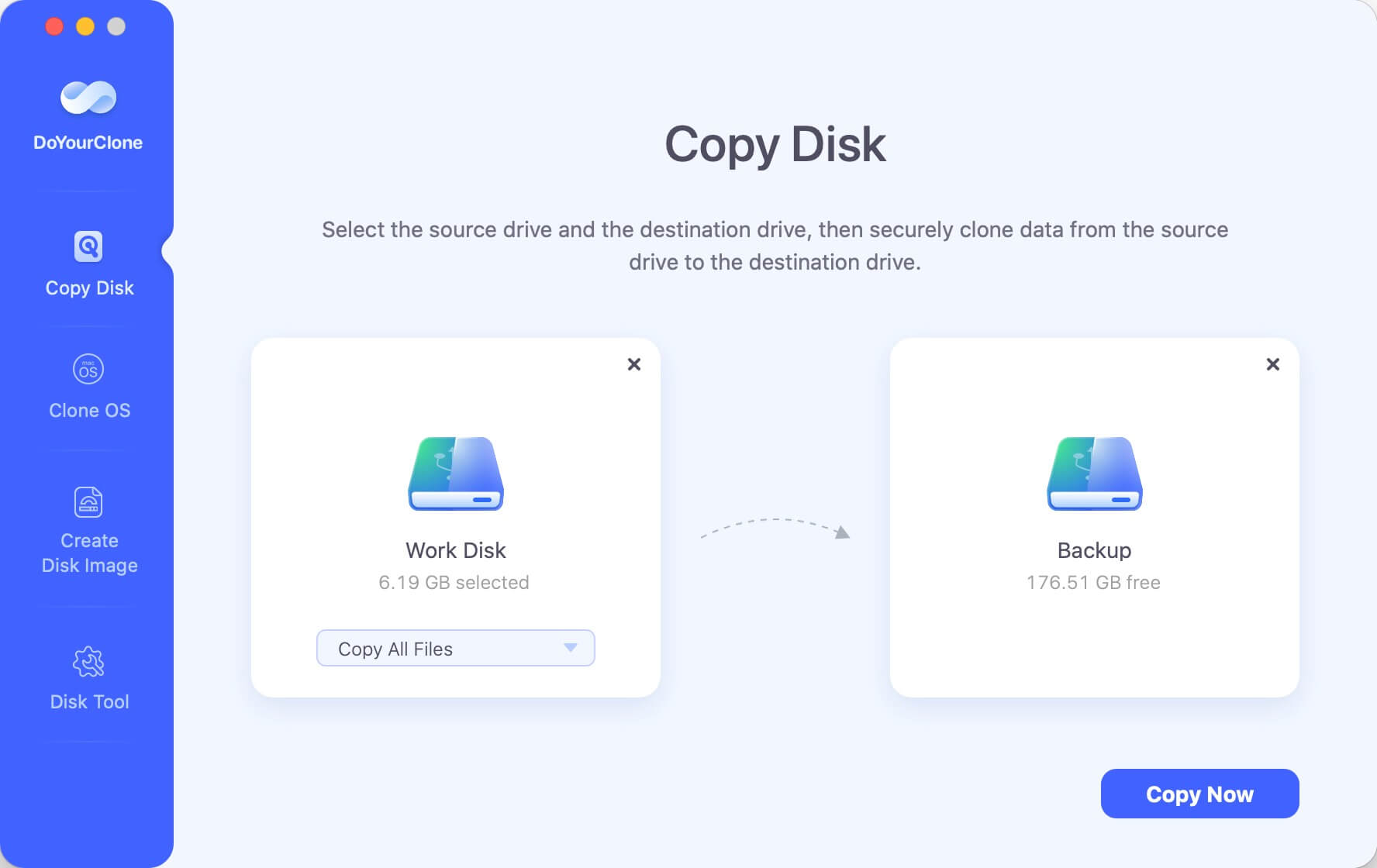 Step 2: Clone unrecognized hard drive on Mac.
After choosing source and destination hard drive, DoYourClone for Mac will clone data. It could be all data stored on the hard drive or some files you have selected. Some people clone only some files, though others prefer to copy all files just in case. Just click on the "Copy Now" button and wait until this task is completed.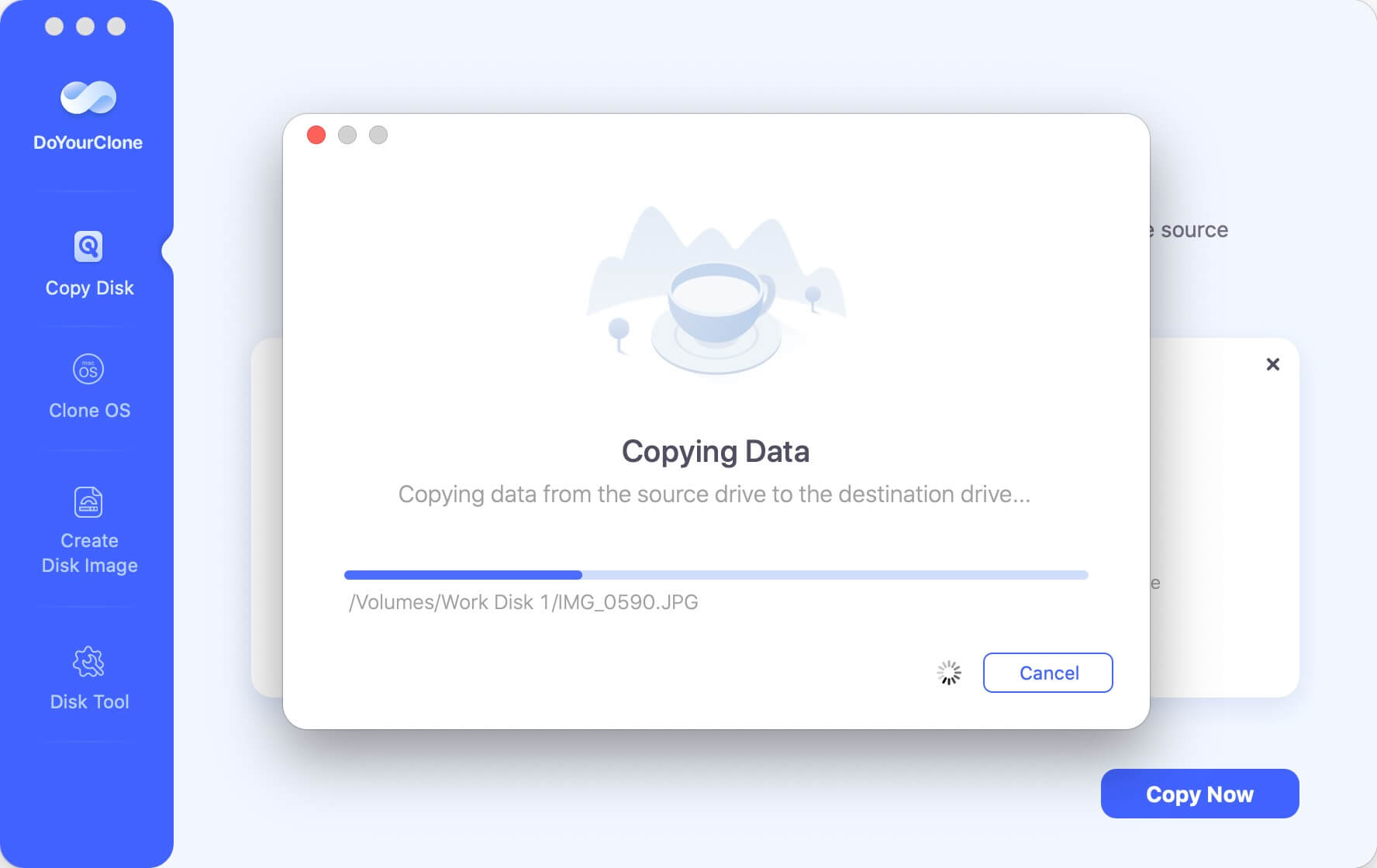 Step 3: Check cloned data on destination hard drive.
Once the cloning phase is completed, it is better to verify cloned data on destination hard drive, just to be sure all files were copied successfully.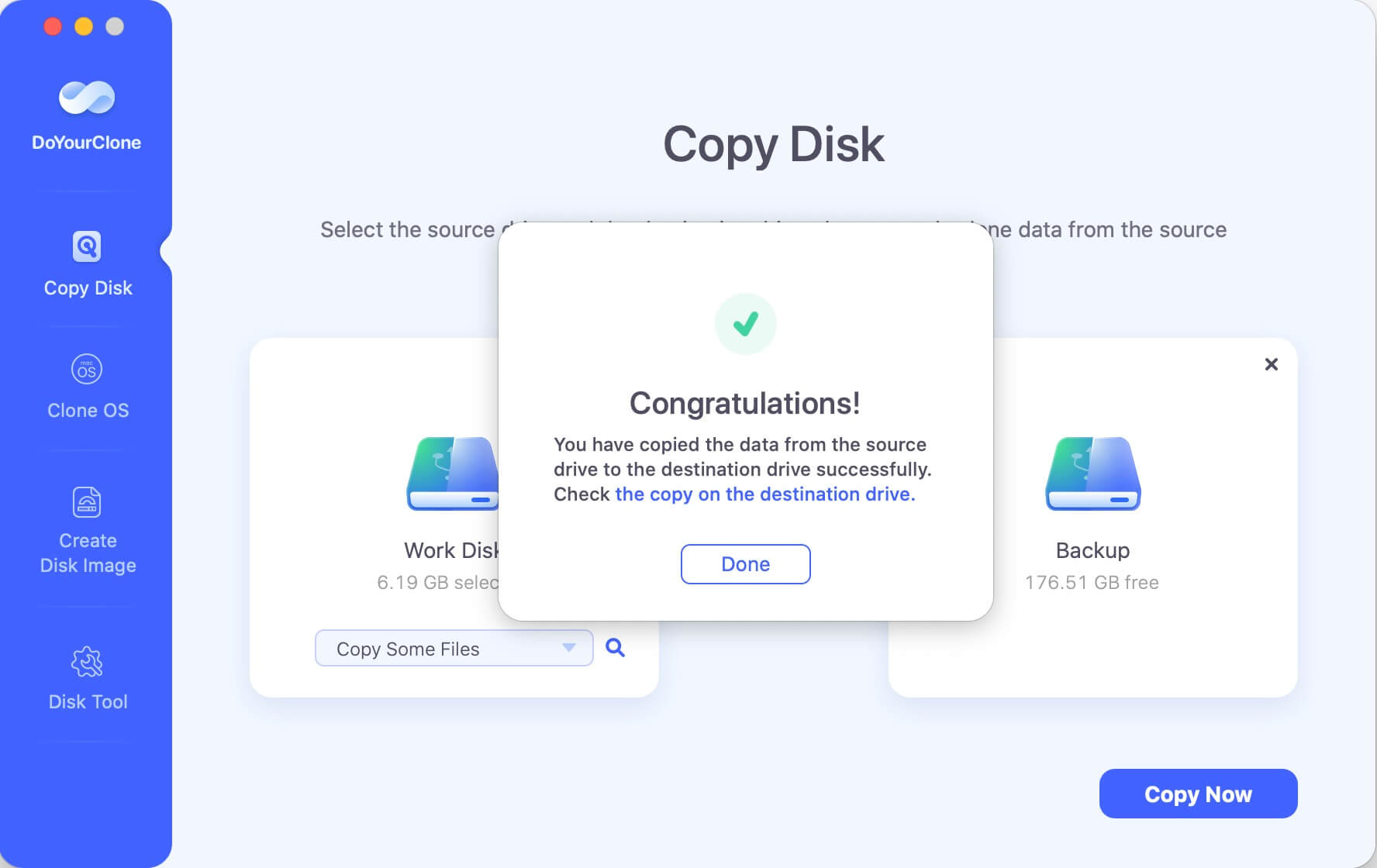 As you can notice, DoYourClone for Mac is an excellent option to clone data and so protect them. People might access these cloned data on another computer or device. So, there is no reason to be so upset if you are dealing with an unrecognized hard drive issue; you can clone it and access your data.