"Yesterday I bought a 64GB SD card for my digital camera in order to store more pictures and videos, because my current SD card is only 4GB, and it is almost full. But when I connected the old memory card to my MacBook, trying to transfer the files on it, I made a mistake. I wrongly formatted the SD card, and now all my data stored in the SD card has gone, including some photos and videos that are very important to me. Is there any way to get all my lost files back on macOS Mojave?--Jenny
It is always very frustrating and annoying when losing important data. But believe it or not, it happens very frequently in our daily life. But what will you do if it happens to you? Taking your SD card to a data recovery company? It may have the risk of leakage of privacy. Don't worry. With a professional data recovery software, you can totally do it by yourself. Then please allow me to introduce the method of recovering the lost data from SD card on macOS Mojave.
Steps to recover data from SD card on macOS Mojave
The software we will use here to recover lost data from SD card on macOS Mojave is called Do Your Data Recovery for Mac Free. It is the best and reliable SD card recovery software for Mac, and works very well on almost all the versions of macOS, even the latest macOS Mojave. And it is workable for all the types of files on Mac, including images, documents, emails, videos, and etc. Now please refer to the following steps.
Step 1: Free download Do Your Data Recovery and install it on Mac.
Once you lose your data on SD card, stop using it immediately, or it will destroy or overwritten the lost data. Instead, click below button in order to download Do Your Data Recovery for Mac Free and install it to your macOS Mojave system.
Step 2: Connect the SD card with your Mac.
Insert the SD card into the card reader, plug it into your Mac's memory card slot, and then launch Do Your Data Recovery.
Step 3: Select the file type and SD card drive.
On the first screen popped out, you can choose the file type to recover. For instance, if you would like to recover the lost photos and videos from the SD card, you just need to select images and videos. It will save you a lot of time during scanning. And then, please press "Next" button.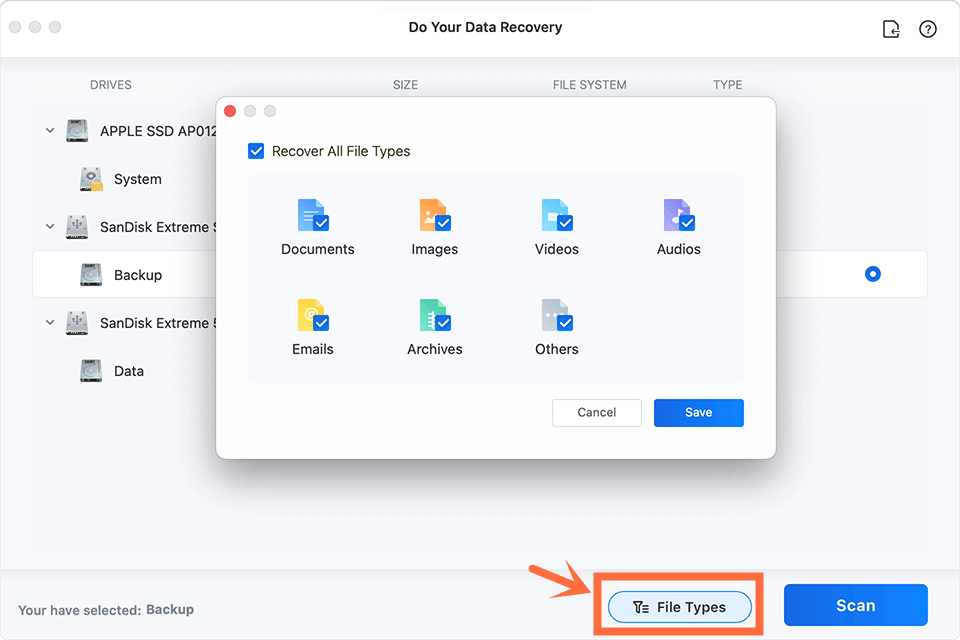 After that, choose the SD card drive where you lost your data, and click "Scan" to start scanning.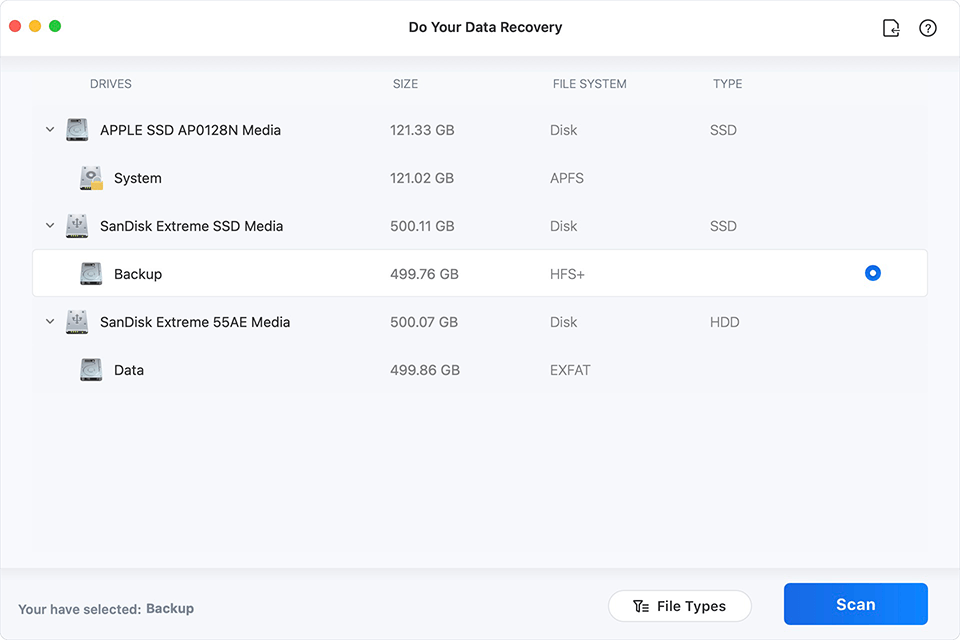 Step 4: Preview and retrieve the lost files to your MacBook.
When the scanning is finished, the recoverable files will be shown out there. Click them to preview and select what you want, and then click the "Recover" button to save them to macOS Mojave system. One tip is that you would better not save them to your SD card, as it may overwrite the old data. If you still cannot find the target files, try "Advanced Recovery" for a better result.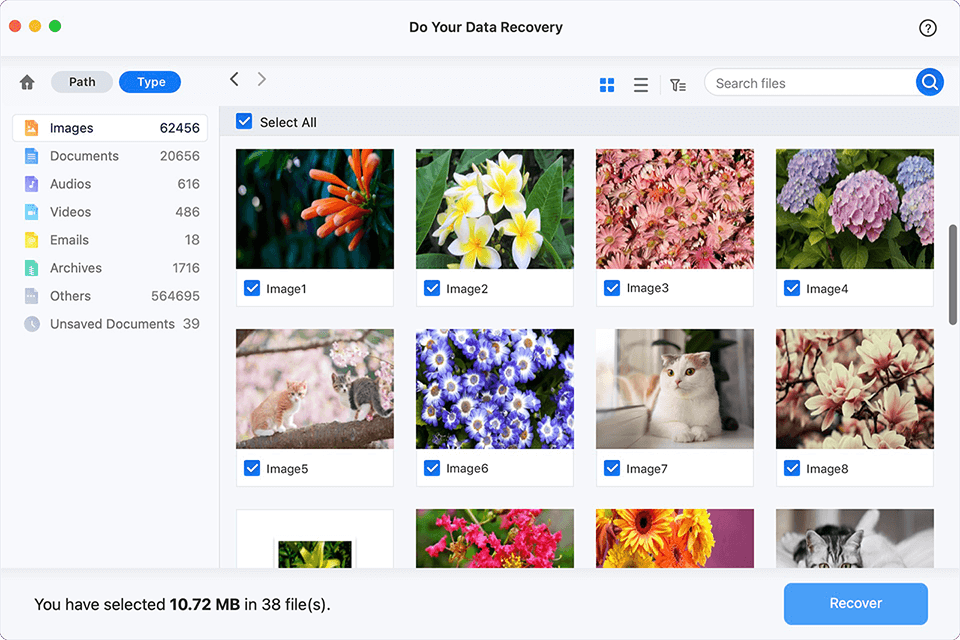 Do Your Data Recovery for Mac Free is an effective and well designed SD card recovery tool for macOS Mojave system. We really recommend you to download Do Your Data Recovery for a free trial if you have SD card data loss problems.