When you're trying to get anything done on your Mac, nothing is more aggravating than seeing an error code display on your screen. It could result from something trivial and straightforward, such as a simple permissions problem with a file.
Alternatively, there might be a more serious problem, such as the inability to partition a disk because it's malfunctioning. Error codes on your Mac are too prevalent, so we've compiled a list of the most common ones and what they indicate.
What Are the Error Codes on A Mac Computer?
Error codes on your Mac serve as a record of any issues you've had with the system. When a popup with an error code appears on your screen, it implies that your Mac's operating system has recognized an issue.
It is also a method of interacting with humans and computers. Your Mac is trying to inform you when it encounters a problem by delivering an error message with a particular error code. On the other hand, error codes on a Mac may be produced by basic and harmless faults, as well as system-related issues that are much more dangerous.
Most Common Error Codes on A Mac
We'll look at some of the most frequent Mac error codes and see what they signify and how to fix them.
Error Code 41
In a variety of programs and actions, you may notice the error code 41 message "memory full" or "file won't fit" or "can't load the Finder issue," which is the most common.
The most common cause of error code 41 is an out-of-date piece of Mac software or hardware, which may also appear because a system file or directory has been corrupted or damaged by malicious software.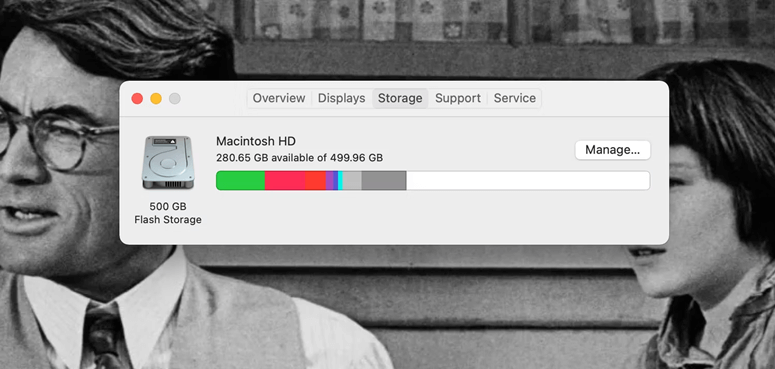 Update the software that's causing the issue, or uninstall and reinstall the application from scratch if that doesn't work. The most recent version of macOS may also assist. Error code 41 may be remedied by running a virus scan and removing garbage and cache files from your Mac. Begin by checking for updates; the remedy may be as easy as that.
Error Code 49168
Users of Macs who attempt to build a new partition on their hard drive could run into a problem known as Mac error 49168. Sadly, the Disk Utility software has no way to fix this issue.
Using a high-end utility program to clean your computer may help you find any performance-limiting problems. Terminal and Disk Defrag are currently your sole alternatives for dealing with this problem.
Error Code 50
If you are unable to transfer or copy data from an external hard drive, you will get an error code 50. Because poor or damaged file data, firmware problems, or communication difficulties between your Mac and the storage device, may occur on your Mac.
To remedy this problem, just rename the file before opening or renaming the file before moving it. Changing the file extension before moving and then changing it back after the relocation may also be beneficial. Alternatively, you may use your Mac's Disk Utility and choose First Aid > Run on your storage device and on your hard disk to do the task. This might help you get rid of problem code 50 by resolving communication issues between your devices.
Error Code 36
The Mac Finder error code 36 is so prevalent that we've written a whole article on it. As soon as Mac Finder can't read or write to a file on your Mac, this error code will display on your screen. This is a common occurrence while attempting to move data across devices. This error number is produced by the DS Store file, which is invisible.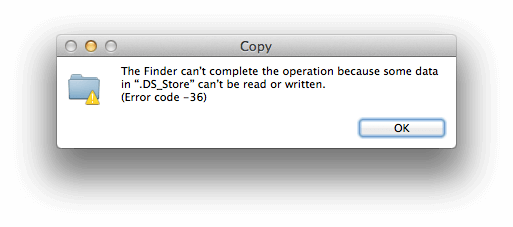 To fix error code 36, enter dot clean in the Mac Terminal. Next, move the folder contents using a single drag and drop. Then press Return after pasting the DS Store files into the Terminal window.
Error Code 2003f
A poor internet connection is the most common reason for error code 2003f while attempting to reinstall macOS in Mac recovery mode. Virus infection, hard drive failures, and other factors might play a role.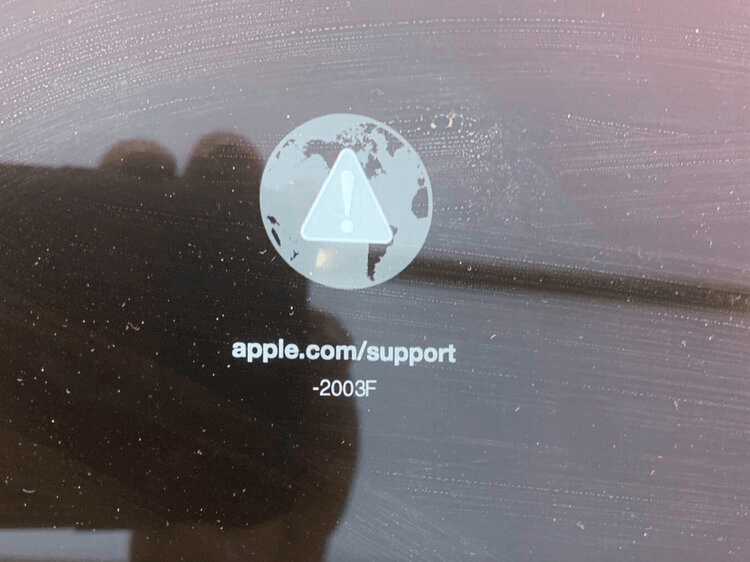 You may want to check your internet connection before trying to repair error code 2003f. After that, you may attempt to fix disk issues with Disk Utility's First Aid. The third option is to reinstall macOS if the first two fail.
Conclusion
Don't freak out if you see an error message on your Mac. If you want to fix Mac problems, you must first identify the error code and then seek a solution that addresses it. As soon as possible, take a snapshot of the error message if you can. In order to understand more about these problem codes, you may peruse our list of frequent Mac error codes.
DoYourData Products
Clone HDD, SSD, Mac OS, external disk, USB drive, and more under Mac OS.
Free Trial