You have had a great vacation with your friends and family. Now it's time to take pictures. A digital camera is a good tool to do the task. But when your important photos get deleted or formatted, how to get them back, especially when you are a Mac user and have upgraded your Mac to macOS Sierra. With this guide, you can easily do digital camera photo recovery under macOS Sierra.
When the photos are lost from your camera due to deletion, format, virus infection, your digital camera doesn't wipe out the files forever. You can still retrieve them. It is strongly recommended to use macOS Sierra photo recovery software to help you recover lost photos from your digital camera on macOS Sierra Mac. Do Your Data Recovery for Mac Professional is a good choice since this tool can easily recover lost photos from any kind of device under Mac OS. Just try it!
Simple Steps to Recover Lost Photos from Digital Camera under macOS Sierra
First of all, you must install the software on your Mac. Connect the digital camera to the system. Run the software so you can scan the memory card. It takes a while depending on the size of the memory card. Once it's done, you can see the preview of deleted photos. What you should do next is to recover them. This is indeed a secure method to bring back deleted pictures from a digital camera. If you still feel confused, just follow these steps to recover your digital camera photos under macOS Sierra.
Step 1: When you are going to recover digital camera photos under macOS Sierra, you just need to download and install DoYourData at first. Click on the following button, you will easily download it.
Step 2: Connect the digital camera with the macOS Sierra Mac, then run DoYourData on the Mac. It will automatically recognize the digital camera.
Step 3: Run DoYourData, the first interface let you select the file types you want to recover, just select Images.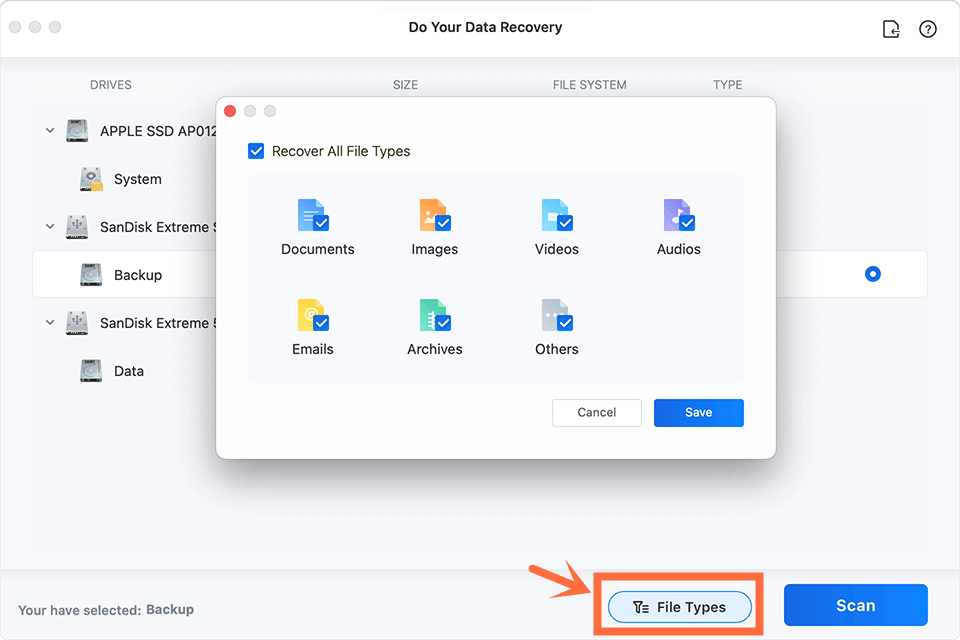 Step 4: Select the digital camera as the target drive. Click on Scan button to scan the camera to find your lost photos.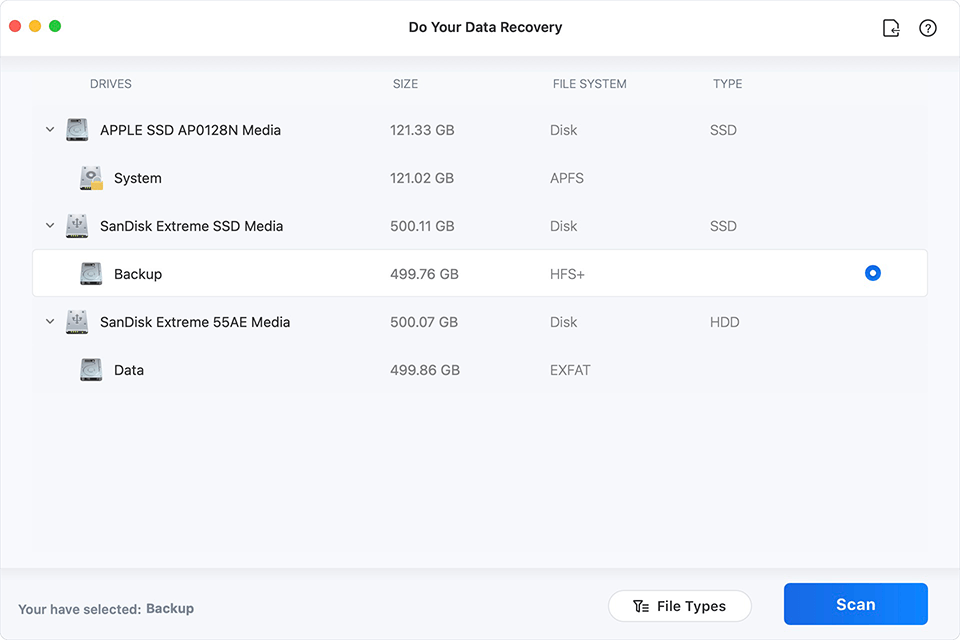 Step 5: Preview and recover the photos. You'd better not save the recovered photos to your digital camera in case that the lost photos would be overwritten by the saved photos.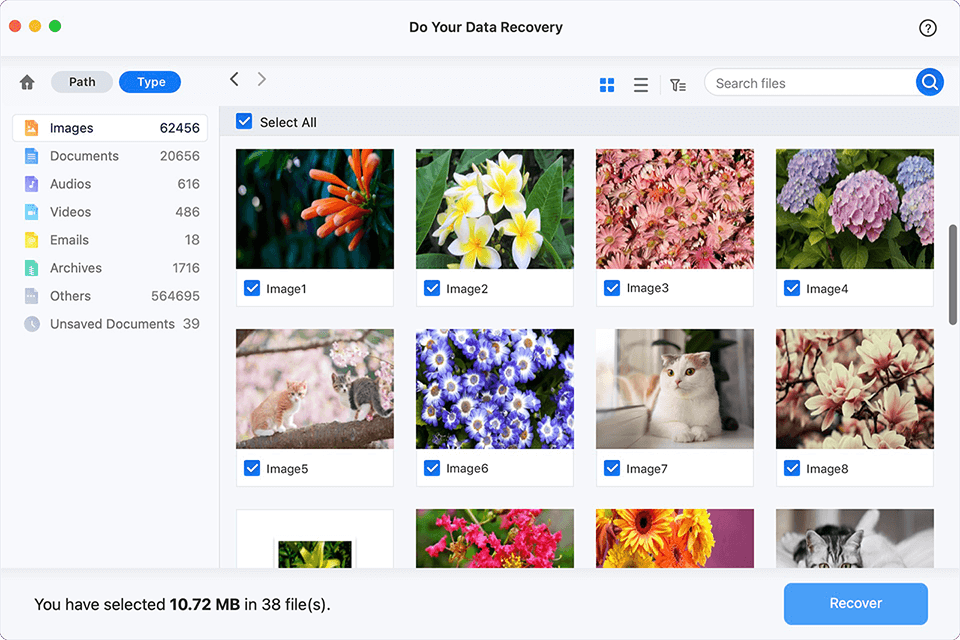 Do Your Data Recovery for Mac Professional can do digital camera photo recovery under macOS Sierra in an easy way. It works on numerous brands of digital camera. A digital camera card reader is useful when it doesn't connect to your Mac. This troubleshooting happens sometimes. It is very easy to use. It doesn't even require technical skills. It's also compatible with various storages such as flash data, media data, memory card, and many others. As a precaution, you must save your recovered photos in a different disk. Don't save in the same location from which you have retrieved them.