How to Recover Lost YouTube Videos on Mac?
by Bryan, 2018-05-04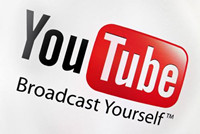 Downloading videos from YouTube to your Mac implies the use of some tools such as a downloader app. This is because these videos are meant to be seen online, not to be downloaded. That's why it could be a real burden if you've downloaded a valuable video and then accidentally deleted it from your Mac, empty the trash bin.
As you may know already - and probably that's why you're looking for how to restore deleted YouTube videos on Mac – several YouTube videos are deleted from the original channel after a while, so you won't be able to download them again.
On the other side, if it's a video you uploaded and have been banned or deleted, chances are you won't be getting it back from the platform. But, don't worry, whether you're trying to recover a video you downloaded or a video you uploaded and don't have on your Mac anymore, we have the solution for you.
Guide: recover deleted or lost YouTube videos on Mac
For all those lost videos that you didn't backup or simply erased by accident, using a data recovery software is the solution. Simple and powerful video recovery software for Mac can even recover permanently erased YouTube videos from Mac hard drive, emptied trash bin or USB flash drive, memory card, etc. And you don't even have to be a geek or have any computer's knowledge. These tools have been designed so everyone can use them without the help of a professional.
For example, you can use Do Your Data Recovery for Mac – very powerful data recovery software, to help you recover lost YouTube videos under Mac OS. This software can help you:
Recover deleted YouTube videos on Mac even the trash bin is emptied or erased.
Recover lost YouTube videos from formatted, corrupted or inaccessible hard drive.
Restore lost YouTube videos from USB flash drive, memory card, portable hard drive, etc on Mac.
Recover common YouTube videos, HD videos, 4k videos on Mac.
How to recover lost YouTube videos on Mac?
As simple as following a couple of steps you'll be getting back all your deleted YouTube videos in a few minutes:
Step 1: Select file types you want to recover.
Do Your Data Recovery for Mac is comprehensive data recovery software which can recover all types of lost files from Mac. If you only want to recover YouTube videos on Mac, just select "Videos". Then move to the next step.
Step 2: Select the hard drive to scan.
Just select the hard drive where you lose or delete your YouTube videos, then click on "Scan" button to scan the selected hard drive to find lost YouTube videos.
Step 3: Recover lost YouTube videos on Mac.
After scanning, you can preview the videos. Then save the desirable YouTube videos to your Mac.
After a few minutes, you'll have all your lost YouTube videos on Mac. Simply remember to save them to a safe drive where you won't lose them again. If you can't find all YouTube videos after quick scan, just try advanced recovery mode. The advanced recovery mode will deeply scan your hard drive and find every recoverable file for you. So, it can find all your lost YouTube videos.