Where do the stubborn applications come from?
When you manage your Mac applications, you may find some useless applications. When you try to remove them to the trash, nothing happens, they are still on your Mac. Where are these stubborn applications from? Why can't you delete them to the trash?
Actually, it is very easy to understand why there are some stubborn applications on your Mac. The stubborn applications may be the crashed, virus infected applications or even the malware.
Sometimes, when the application upgrade fails, the applications me become gray and can't be removed or used. No matter what produces these stubborn applications, you have to find a solution to completely remove them. Because they will take up precious SSD disk space on your Mac, and they are no longer useful. Even will damage your system.
How to completely remove stubborn applications on Mac?
As the name suggests, the stubborn applications can't be deleted to the trash. However, with powerful Mac uninstaller, you can completely remove them from your Mac. DoYourData AppUninser is one of the most powerful Mac uninstaller. It can completely remove all parts of the stubborn applications from your Mac system. Here you can download it and install it on your Mac. Then run it to completely stubborn applications from your Mac.
DoYourData AppUninser
Easily uninstall Mac apps, third-party software, crashed applications, stubborn software, widgets, plug-ins and more on Mac.
Completely clean up all leftovers including app junk, logs, caches, registry files, etc.
Support for all OS X and macOS, Server versions.
Step 1: Download and install DoYourData AppUninser.
Step 2: Run DoYourData AppUninser, select the applications you want to remove and click Uninstall button.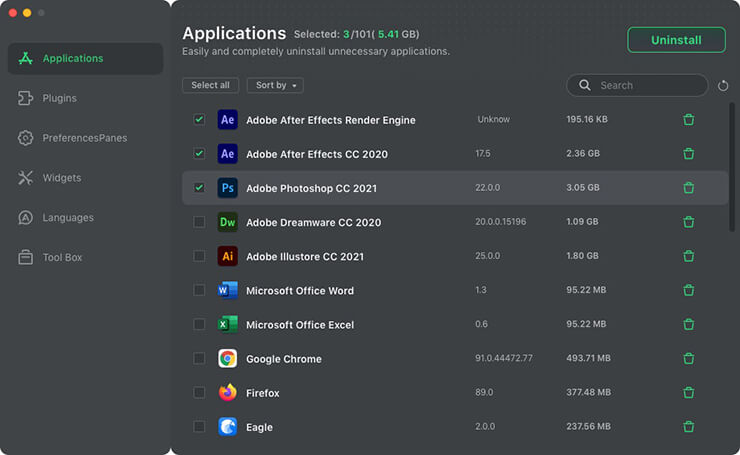 Step 3. Preview the selected applications and associated files. Then click on Uninstall button again.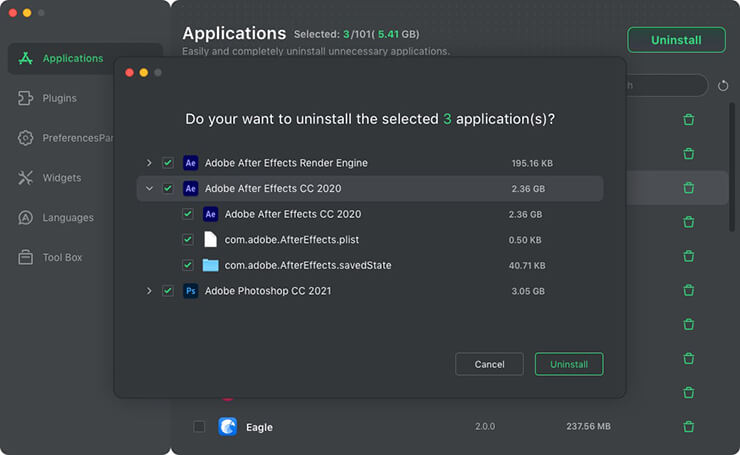 This free Mac uninstaller will help you quickly uninstall the selected applications and delete all leftovers.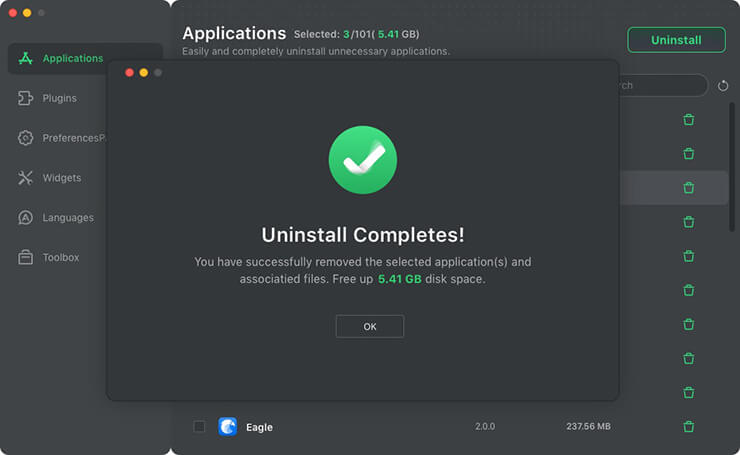 DoYourData AppUninser allows you to uninstall applications one by one or in batches. It will completely remove the stubborn applications and delete all the related files.