Mac users always download applications from other developer websites. For example, Mac users can't download full version of Mac data recovery software from Mac App Store because that Apple doesn't allows the developers to upload the full version of data recovery software to the Mac App Store. So Mac users have to download the full version from the developer website directly. When some of the non-appstore applications become unnecessary, you may want to find a solution to uninstall them to get free disk space. DoYourData AppUninser offer the solution to help you completely uninstall third party applications on Mac and remove associated files.
DoYourData AppUninser is one of the most popular Mac uninstallers. The smart Mac uninstaller allows Mac users completely and easily to uninstall both Mac App Store applications and non-Macappstore applications. It even can uninstall and clean up the crashed, virus-infected and stubborn applications on Mac. When Mac users delete an application from the Applications folder, they only delete the application. Some associated junk files are left on the Mac. DoYourData AppUninser can not only remove the application, but also completely clean up all the leftover including app junk, traces, logs, etc. In a word, it will completely uninstall the application and related files from the Mac.
A special feature of DoYourData AppUninser is very useful. It supports to uninstall applications in batches. It means you can uninstall more than 2 applications at the same time. It saves your time.
Three Steps to Completely Uninstall Third-Party Applications on Mac
Third-party applications can't be completely uninstalled by moving to trash. Mac users need Mac uninstaller software like DoYourData AppUninser to solve this issue. DoYourData AppUninser can easily and completely uninstall non-macappstore applications from Mac. Now, let's see how it works:
Step 1: Select the third-party applications that you want to uninstall from your Mac.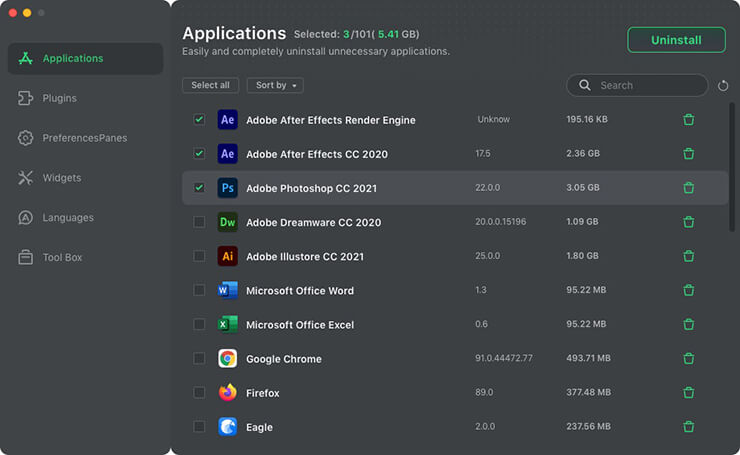 Step 2: Make sure you want to uninstall the selected third-party applications.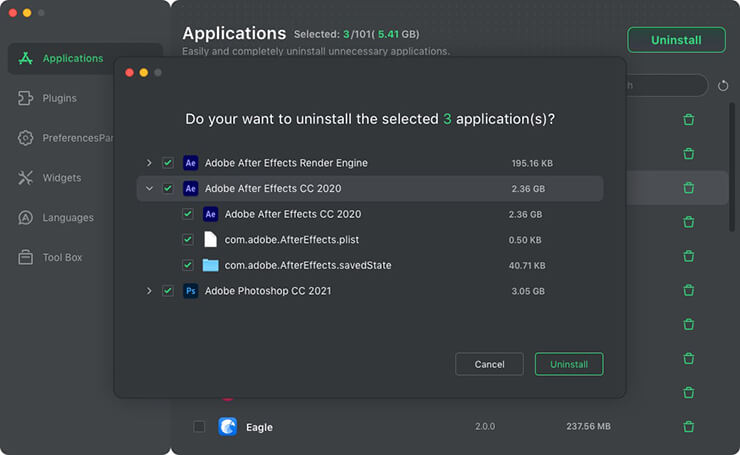 Step 3: Completely uninstall the selected applications.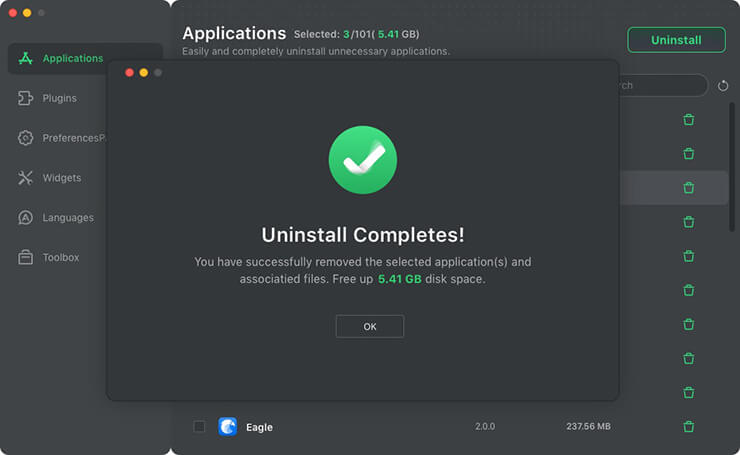 It is very easy to download and install third-party applications. Millions of Mac applications on the internet can be downloaded, but there is not enough precious SSD disk space on the Mac. Uninstalling useless third-party applications is the efficient way to reclaim disk space on Mac. DoYourData AppUninser makes uninstall third-party Mac applications become easy and convenient. It removes all the parts of the selected non-appstore applications, uninstalling the software & cleaning up all associated files.
"Compared with other Mac uninstallers, DoYourData AppUninser is very powerful and very easy to use. Before I try DoYourData AppUninser, I have never known that it is so conveniently to uninstall applications on Mac." – Mandary