DoYourData AppUninser – Best Uninstaller for macOS Sierra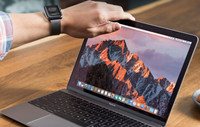 After you buy a new Mac that has installed macOS Sierra, you feel happy and download hundreds of applications into the new Mac. As time passed, some of the software applications become useless and you may want to reclaim your precious SSD disk space. But if you only delete the application or move it to trash bin, some associated files are left in your Mac. It means you can't completely uninstall the useless application. You need special macOS Sierra uninstaller to help you. For example, DoYourData AppUninser, the best macOS Sierra App uninstaller can help you easily and completely uninstall applications on your Mac.
It is very easy to download applications and install them on your macOS Sierra Mac. But it is complex to remove all parts of the installed application from your Mac under macOS Sierra. DoYourData AppUninser makes the complete uninstalling become easy. When you uninstall an application with DoYourData AppUninser, it will quickly scan the Mac find all parts of the application and related files, then it will list the items for you, you can completely uninstall the application from your Mac by 1click.
DoYourData AppUninser is fully compatible with the macOS Sierra, and it also supports other Mac OS version. When you are going to uninstall software applications under macOS Sierra, it is your best choice. Some good features of DoYourData AppUninser:
Completely uninstall Mac applications and remove associated files such as app junk, registry, logs, etc.
It also supports to completely remove widgets, Preferences, plug-ins, etc.
It even can uninstall virus-infected, crashed, stubborn applications under macOS Sierra.
It supports to quickly uninstall single application.
It supports to easily uninstall a lot of applications in batches. Uninstall the Mac App store applications as well as uninstall applications you download from other websites.
Easy Steps to Completely Uninstall Applications under macOS Sierra
The best macOS Sierra App uninstaller should be very simple to use. DoYourData AppUninser is very easy to use. You can easily uninstall software apps under macOS Sierra with DoYourData AppUninser. Here are the simple steps.
Step 1: Select the applications you want to uninstall.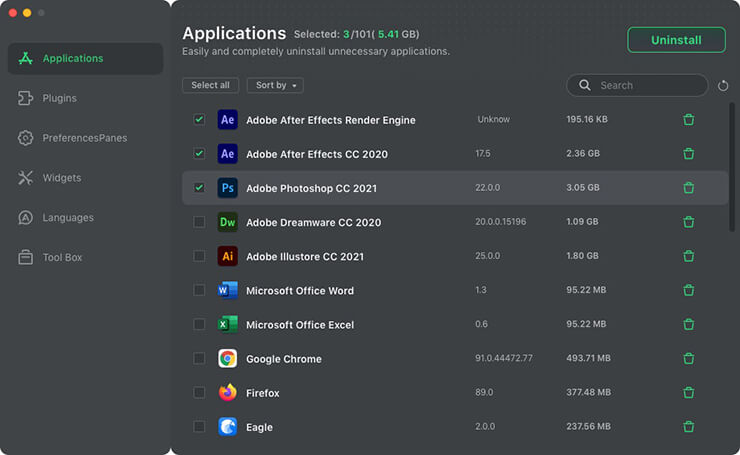 Step 2: DoYourData AppUninser will list all the applications you have selected, just make sure you want to completely uninstall the selected applications and remove all the associated files. Then click "Uninstall".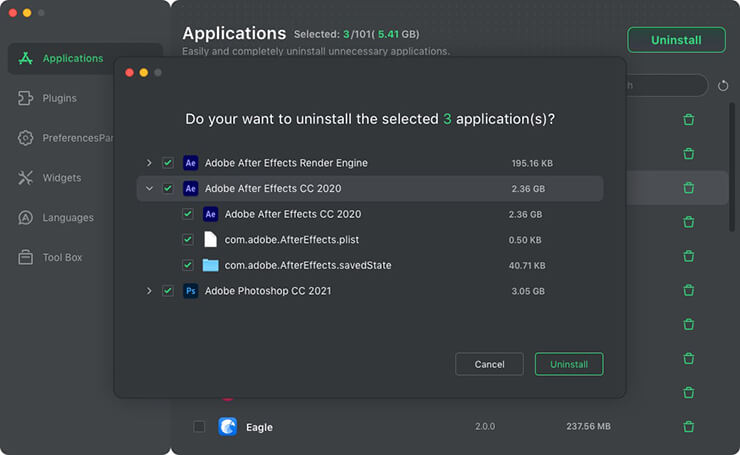 Step 3: After you click on "Uninstall" button, DoYourData AppUninser will quickly and completely uninstall the selected applications and clean up the leftover. You will see the how much disk space you have reclaimed.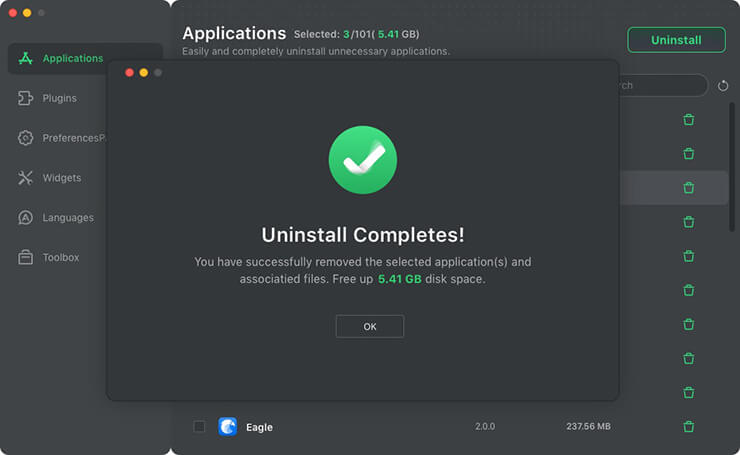 It is easy, isn't it? DoYourData AppUninser will remove your worries and help you reclaim GBs of disk space by completely removing useless applications on your macOS Sierra Mac computer. Just download and try it now.