FreeUndelete is a smart file undelete program. It is free deleted file recovery software which can help in restoring deleted files on PC. This software has excellent features if you want to recover some recently deleted files after emptying recycle bin. But, the interface is old and don't support for reformatted hard drive recovery. Here, we will recommend powerful FreeUndelete alternative data recovery software: more powerful, user-friendly, more easy-to-use, and free. You can download the FreeUndelete alternative and recover your lost data in easy and efficient way.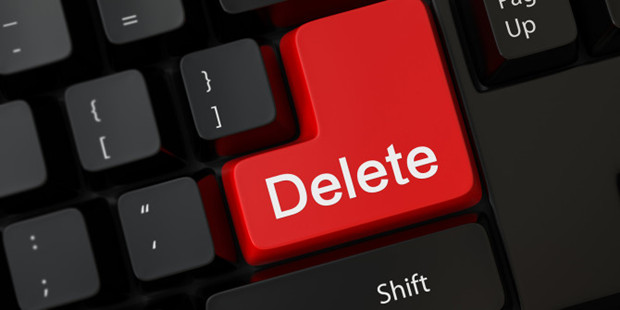 Best FreeUndelete alternative for PC/Mac
DoYourData offers best FreeUndelete alternative for PC and Mac. DoYourData free data recovery software has wizard-based interface and full data recovery features. It is better than FreeUndelete. If you want to recover lost data from hard drive or external device, this FreeUndelete alternative for PC and Mac is your best choice.
Main features of FreeUndelete alternative:
Recover all file types from any hard drive or device.
Recover deleted, formatted or inaccessible data.
Recover lost data from PC/Mac, hard drive, SSD, USB, camera, memory card, etc.
Recover deleted/lost hard drive partition.
Recover lost data on PC.
Recover lost data on Mac.
This FreeUndelete alternative is 100% free and safe data recovery software. It can solve data loss issues in diffident situations. And you can download both FreeUndelete alternative Windows version and FreeUndelete alternative Mac version. It means it also can help you recover lost data under Mac OS. Just download the right version of FreeUndelete alternative and install it on your PC and Mac.
How to use FreeUndelete alternative to recover lost data?
DoYourData FreeUndelete alternative software is pretty simple to use. You can download and install it quickly. Then run it to recover your lost data within a few clicks.
Step 1: Select the hard drive to scan.
Where you lose your data? Just select the hard drive where you delete or lose your data (this FreeUndelete alternative can help in recovering lost data from any type of hard drive and storage device). Then move to the next step.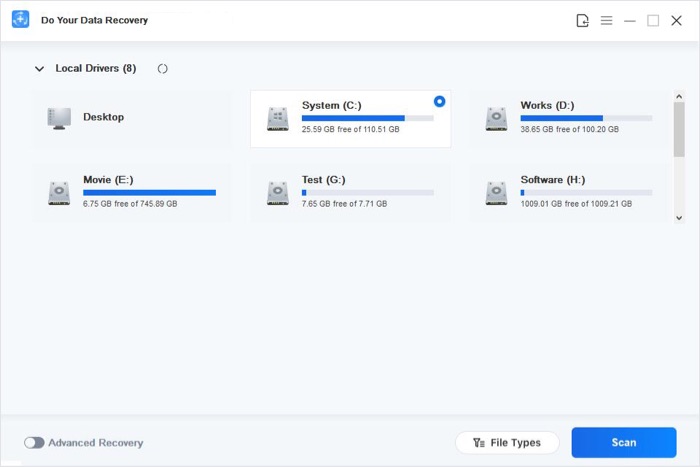 Step 2: Scan the hard drive to find lost data.
Choose the file types you want to recover and scan the selected hard drive to find your lost data.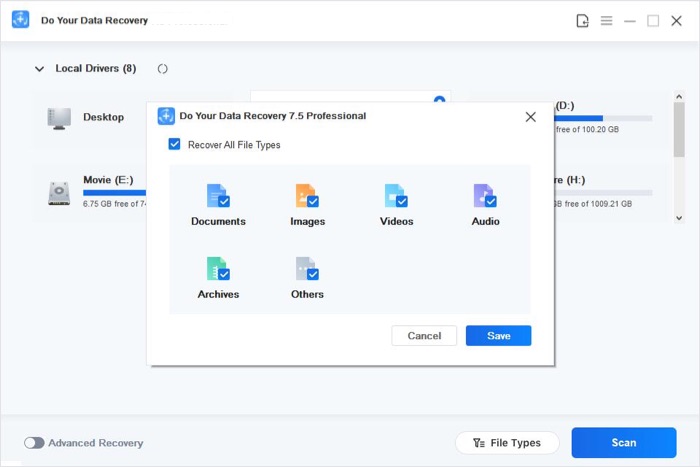 Step 3: Recover your lost data after scanning.
After scanning, you can preview the recoverable files. Then recover the files you have lost: select the wanted files, and click on "Recover" button.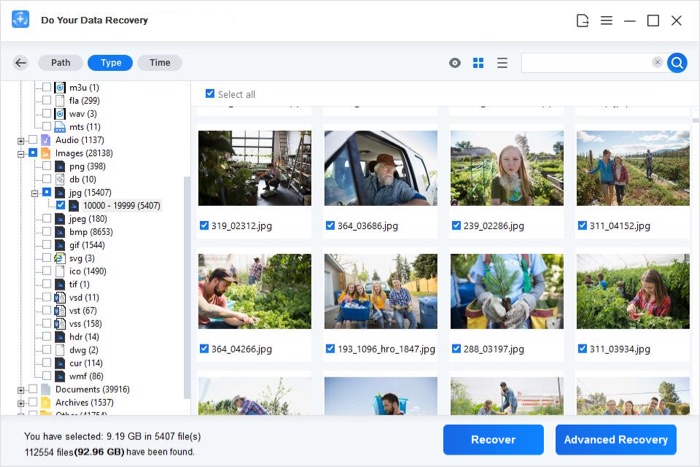 This FreeUndelete alternative freeware offers two scanning modes: quick scan and deep scan. If you have not found all lost files after quick scan, just click "Advanced Recovery". This mode will deeply scan the hard drive and find much more lost files.
You don't need license code of FreeUndelete, this FreeUndelete alternative will freely help you recover lost data from any hard drive or device and you can run this software on unlimited PCs and Macs. We hope you can 100% recover your lost data. So, just immediately run FreeUndelete alternative to scan your hard drive before your lost data is overwritten by new data.
Download FreeUndelete alternative for PC and Mac: