Super Eraser is developed by DoYourData Software. It is designed for secure data erasure. It has been proved by practical use and tests that Super Eraser can permanently erase files on hard drive and storage device like digital device, SD card, USB drive etc. People use Super Eraser to permanently files for the purpose of protecting their privacy. So it is important to make sure that Super Eraser is fully capable of erasing files permanently. The erased files must not be recovered by any kind of data recovery methods. Any trace is not allowed. Now let's see why Super Eraser can permanently erase files.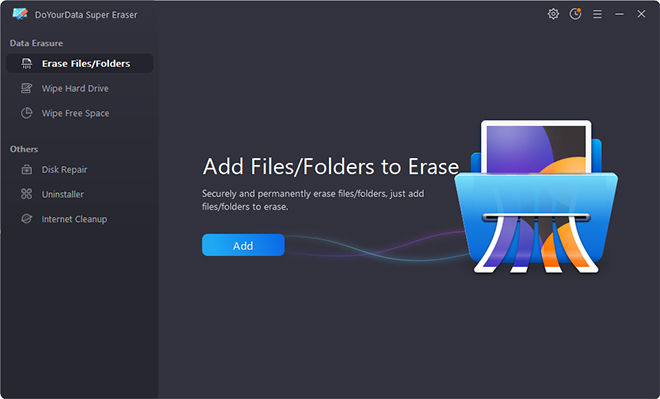 Why Deleted or Formatted Files Can Be Recovered?
Before we explore the reason why Super Eraser can permanently erase files, let's talk about why the deleted or formatted files can be recovered. It will help us understand the data erasure principle.
When we delete a file or format a hard drive, we only remove the directory reference to the data so it's no longer visible. In other words, it just modifies the first two bytes in the file header of this file and gets deleted file hidden on the hard drive. So it is easily to restore deleted or formatted files by using free data recovery software like Do Your Data Recovery Free. Before new files take up the disk place of the deleted, formatted files, you have a very good chance to recover them. Other people also know the fact.
So if you want to make a file impossible to recover, deletion is not enough. The file must be deleted and overwritten by random data.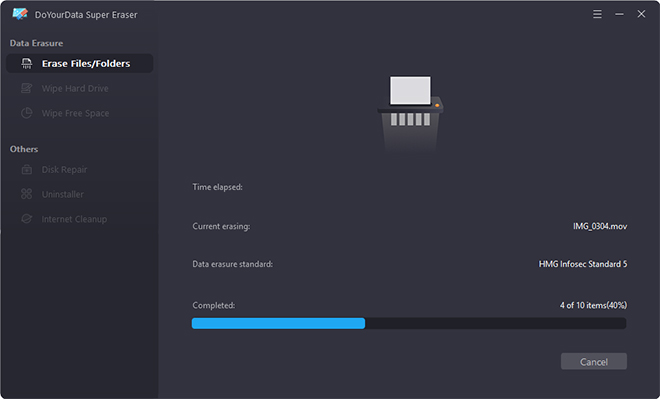 Why Super Eraser Can Permanently Erase Files?
With advanced technology, Super Eraser can completely delete, destroy the file data. The critical point is that Super Eraser will use random data to overwrite the disk space of erased file. After erasure, the data is completely lost and impossible to recover. When you use data recovery software to scan your hard drive, you will never find the erased files or any trace of the files.
Of course, Super Eraser will not damage your other files which you want to keep on your computer. It only erase the selected files, folders as you want.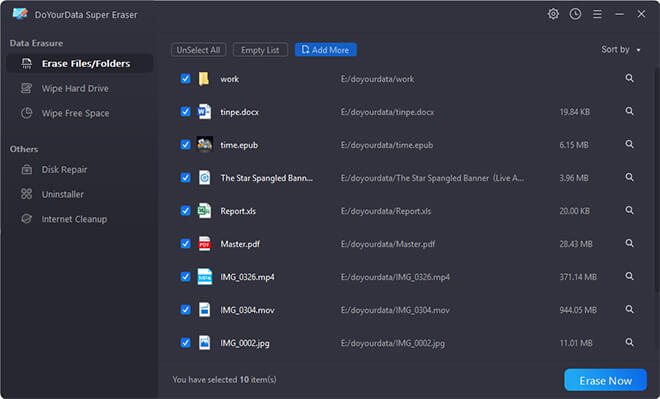 When Should You Use Super Eraser?
You don't want to become a victim of data leakage, do you? In the cases of protecting your personal or crucial business data, it is recommended to use Super Eraser to permanently erase those data. So before you resell, recycle or give your computer to others, you'd better got your un-wanna-shared data permanently erased. Of course, it is also recommended to back up the data you will erase to another place in case that you will need it in the future.