As a powerful disk cloning software, Disk Copy Software is popular and well-known for many users. If you want to get an Disk Copy Software license key, you have to purchase it. However, it's a little expensive for some users. Also, you may fail to clone the drive with the application some times. In such cases, we suggest you an affordable and potent alternative to Disk Copy Software. We will introduce another effective disk cloning software on this page.
Clone software alternative to Disk Copy Software
There are many disk cloning software that can copy disk on Windows. The best Disk Copy Software alternative we suggest for you is DoYourClone. This software is easy-to-use and reliable for disk copy. It's able to clone hard drive, SSD, memory card, USB flash drive, external drive, etc. You can download the software now to have a try first.
The software provides 2 modes for you to clone drive on Windows. It can help you clone a single partition at a time. Also, it can also clone an entire disk along with all the partitions on the disk. It's able to clone the drive with all the data on the drive with the partition layout.
You can create an accurate and identical copy of of your partition or disk. Besides, you can clone the drive in sector level and ensure to make a 100% identical copy. It can even clone the drive to a smaller one if the used space is less than the size destination drive.
Also, the software is effective to clone drive in many cases. For example, it can help you clone a small drive to a larger one to get more space. The software can also help you clone HDD to a faster SSD to make your computer run faster and performance better. It can also clone drive quickly and securely if you wan to back up your drive.
How to clone disk drive with DoYourClone?
The software is very simple and intuitive. It's very easy for users to use and copy disk. Users can operate this software easily without any obstacles. Just in a few clicks, you can successfully clone drive by using the software. Here is a simple tutorial for you to clone drive with the software.
Step 1. Get the drives ready for clone.
If you want to clone a drive to another one, please ensure to get a new or empty drive to clone to. Please ensure to connect both drives to the computer.
Step 2. Choose the source and destination drive.
Start the disk copy software, select the correct source and destination drive in the software.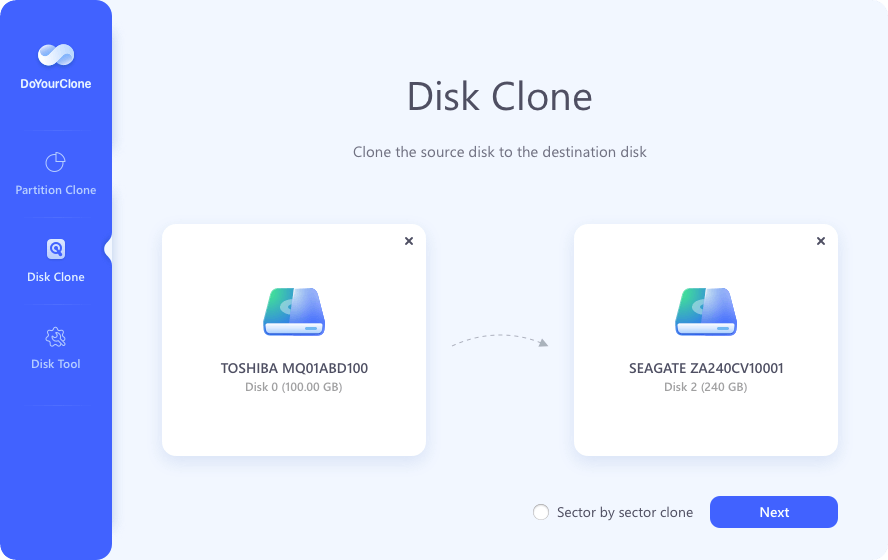 Step 3. Start the disk copy process.
After selecting the drive for disk copy, pleas then start the disk clone. It will clone all the data on the drive and take some time to complete.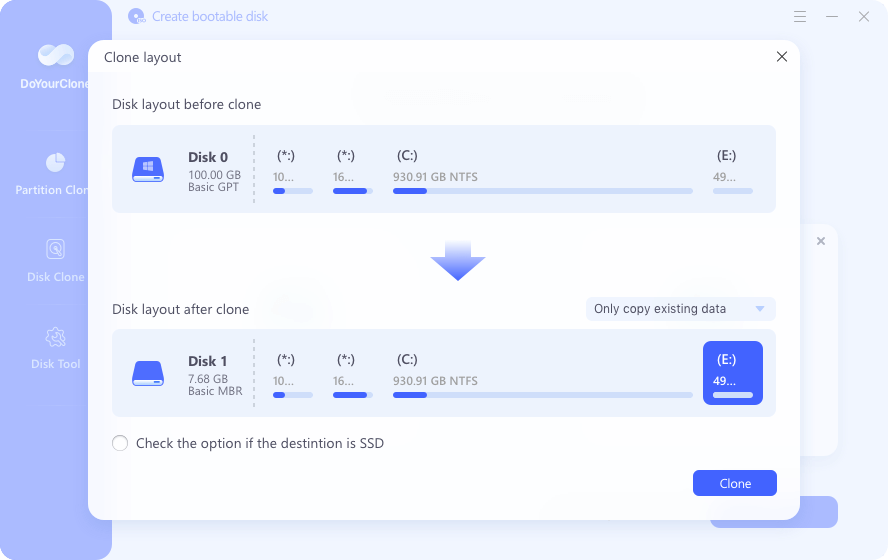 Step 4. Finish the clone and check the clone drive.
Once the disk is cloned completely, you can go to the destination drive and check the data and see if the drive was cloned successfully.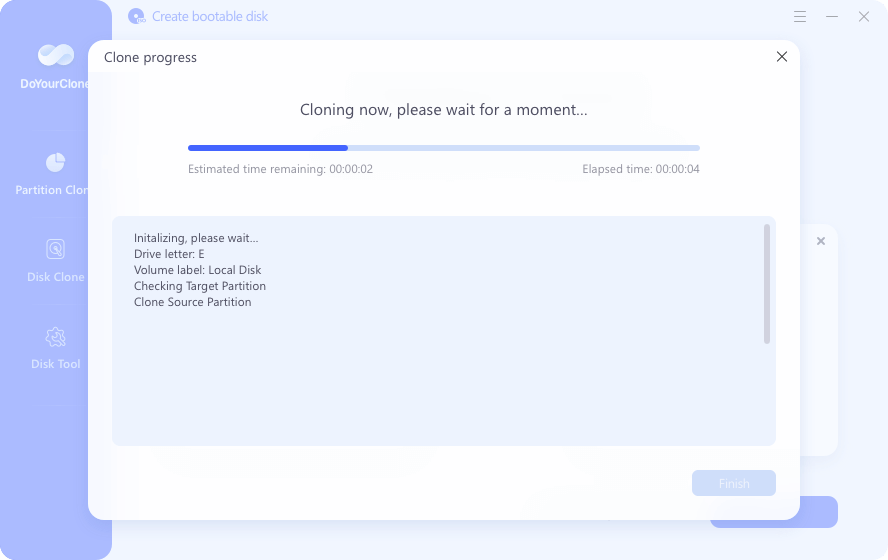 Note: If you clone the drive to an SSD, please ensure to enable the option to optimize for SSD. Then it will align the partitions on SSD and make sure the cloned SSD has the best performance.
Final Words
As a reliable backup solution, disk copy is very common and reliable for many users. You can use Disk Copy Software to clone drive. Also, you can use DoYourClone as the best alternative to copy disk on Windows. With the software, you can back up your drive, update system drive, migrate system from HDD to SSD, etc. In any case, if you want to clone drive, you can download the software to copy your disk or partition.