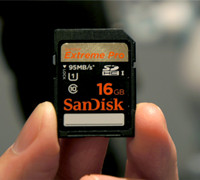 Lost files from your SD card could be the saddest thing that ever happens to you. Besides, your SD card is also containing important files such as photos, videos, and other documents. If you do not understand how to solve this problem, then it can make you stressful and worry. Is there a solution to recover your files from your SD card? Of course, there is a way to get your files back. Using a SD card recovery freeware for Mac, it may be the best solution to recover all your data on the SD card. We develop this freeware to help people recover any files from digital storages, including recovery from your SD Card.
What is the freeware that you can use to recover the lost data? We have made an application or developed a program called Do Your Data Recovery for Mac Free which can help you recover any files inside your SD card under MAC OS X. The SD card file recovery freeware for Mac is designed for Mac OS. However, if you use Windows, you can also use the program for Windows 7, 8, and 10. How to use this program anyway? Actually, you are no need any manuals to run the program. Since this is just a simple program that is designed for anybody. If you still feel confused to use the freeware, just follow the instructions below.
Easily Recovery Data with SD Card File Recovery Freeware for Mac
Step 1: Before performing the recovery, you have to download the SD card file recovery freeware for Mac first on our website, or just click here to download. After downloading, you can install the program and then just simply run it after installation. Do not forget to connect your SD card to your Mac, PC or Laptop.
Step 2: Now, you see the first page of the program. Here, you can select some types of files that you want to recover. Just simply select all types if you want to recover the entire files. Before clicking the "Next" button, choose whether you prefer to do a quick recovery or advanced recovery.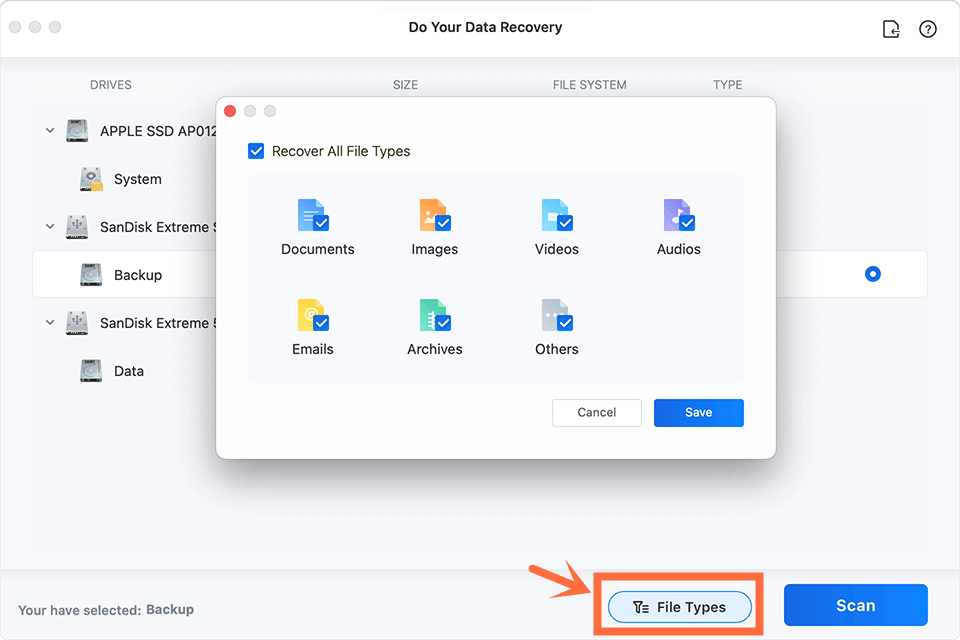 Step 3: After clicking the "Next" button, you will go to a page where you can select your SD card which is going to be recovered. After that, you can click "Scan". Just wait for the scanning done.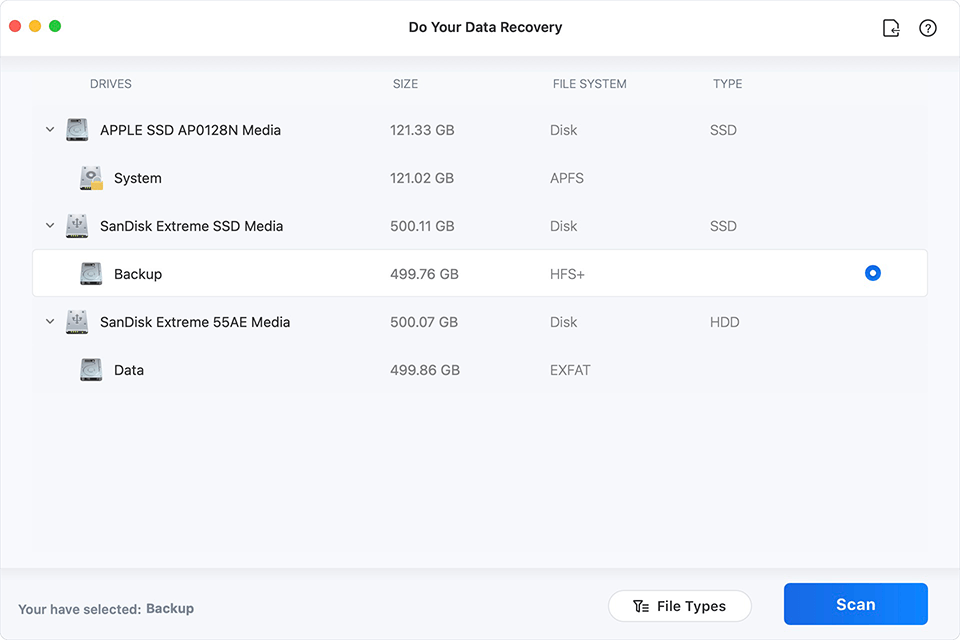 Step 4: After scanning, you will see some of your lost files. You can choose whether you want to recover the entire files or just select some of the files. The last button, you can click "Recover". Now, your files are recovered and you can see it in your Mac storage.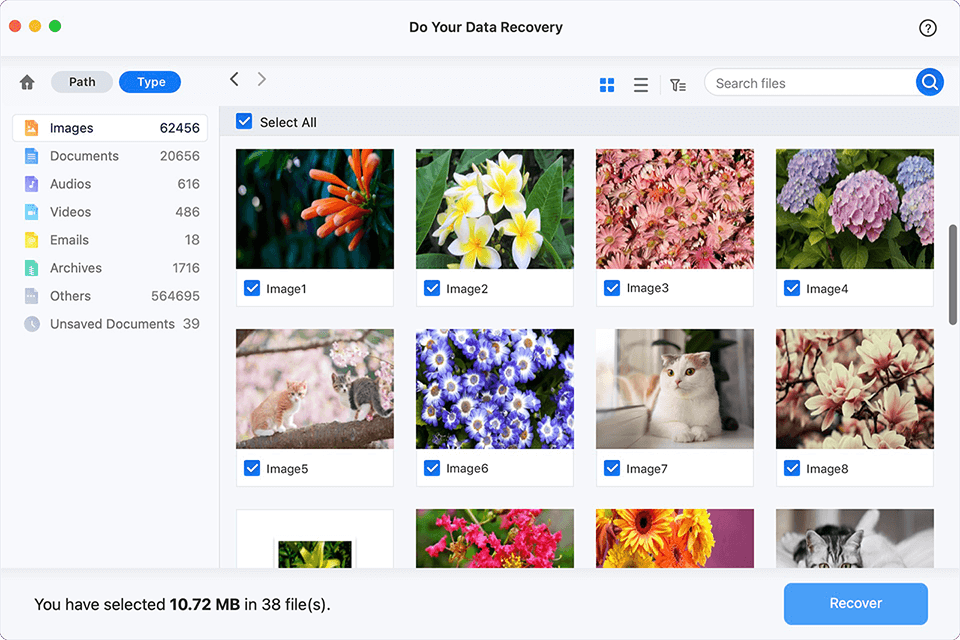 Note:
After getting lost files, you are recommended to perform SD card file recovery freeware for Mac immediately.
You are not allowed to put some files inside the SD card when you files erased to avoid any failure while recovering.
If you do not find your files, you can perform Advanced recovery, but it may take some times and you have to be patient to wait.
If the SD card file recovery freeware for Mac does not work to recover your files, you can download the Windows Version and install it on your Windows PC.
You can recover any digital storages you have such as Flash Drive, Hard Drive, SD card, Micro SD, and much more.