Recover Traveler Digital Camera Photos after Deletion or Format
by Justin Kenny, 2016-05-03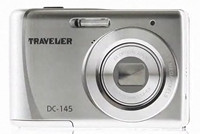 We often bring our Traveler digital camera on many occasions. The aim is to capture numerous beautiful moments out there. It's depressing when we lose those images accidentally. Almost all photographers experience it, after all. What can we do? We should recover deleted or formatted photos from Traveler digital camera. As recommendation, we can use "Do Your Data Recovery Professional". It has been used by many users. Most of them are satisfied with its performance. That means we should take advantage of it as well. All we need to do is get the program virtually. It's useful to inspect our digital camera for missing files.
Using the Best Software to Recover Traveler Camera Photos
The program can read different types of camera. What exactly happens when pictures are deleted or formatted? When files are deleted from our camera internal memory card, the essence data of photos remains. The system marks the slot as free so we can take new pictures. The new images will overwrite those slots. Here's the warning. We shouldn't take more pictures when we need to recover lost data. Otherwise, we may lose them forever. Undelete camera data is quite possible as long as we don't overwrite them with new images. This makes them unrecoverable.
Even though we have a high-end Traveler digital camera, there's no built-in recycle bin inside the camera. That means we can't retrieve lost photos from the camera as what we often did on computers. Formatted or deleted pictures on digital camera won't move to any recycle bin. In this case, we can only use data recovery software to recover deleted or formatted photos from Traveler digital camera. The program is able to scan and retrieve lost pictures from almost digital camera brands. The first thing to do is installation. Next, we should connect and scan the camera. As the result, we can pick files we want to recover.
Fast and Easy Photo Recovery in Three Steps
The data remain in our digital camera storage. That means we can recover it using good recovery software. Recovery chances depend on many factors, though. The fact is that we aren't able to recover the files after overwriting. Due to this reason, we should never take new pictures until we recover the lost files. Data recovery program serves to bring back the deleted files with the maximum chances. To get more satisfying results, we should run the software soon after we delete lose the files.
The most common factor of data loss is file deletion. It often happens accidentally. Data recovery software is able to recover deleted or formatted photos from Traveler digital camera immediately. Permanent loss can happen, though. We shouldn't postpone the recovery process in order to prevent overwriting. So, where can we get the software? We can visit the official site and download it directly to our computer. It's quite affordable. As a matter of fact, we can use it for free. We can use the demo version of Do Your Data Recovery Professional. Once we recognize the benefits, we can buy the full license to recover our files from Traveler digital camera.
It takes only three steps to recover deleted or formatted photos from Traveler digital camera: download & install --> scan your Traveler digital camera --> preview and recover photos.