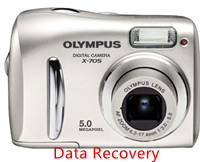 Have you ever formatted or deleted all your photos in your Olympus digital camera? In the past, you may be sad when accidentally you format your digital camera which contains important photos. However, now you do not have to worry anymore because we have provided a solution by performing Olympus digital camera photo recovery easily and more effective compared to other ways. No matter how, whether you deleted or formatted the camera, you can still recover all your photos anyway. You need to remember before doing the recovery - it is not recommended to fill other pictures to the memory/SD card of your Olympus digital camera.
Olympus Digital Camera Photo Recovery Software
Perhaps, you feel curious what solutions we offer you actually. Let us introduce you a program which you can easily use to recover lost photos - Do Your Data Recovery Professional, that is your best solution. You only need to perform the recovery with several steps and you could see your photos back. Do Your Data Recovery Professional may be one of the best apps ever and it is very expert in troubleshooting your lost photos from your digital camera simply. Just download the program by clicking on the download button below, and then run it. Or you may need some help, let us show you some easy steps to perform Olympus digital camera photo recovery with Do Your Data Recovery Professional.
Step 1: Please, download the Do Your Data Recovery Professional first here. After downloaded, you can directly install it to your computer. Before running the app, connect your Olympus digital camera to your computer.
Step 2: After you run the program, you will go to the home page where you can see some partitions to select. Just select your camera partition on the list. And then, you can click the button "Next".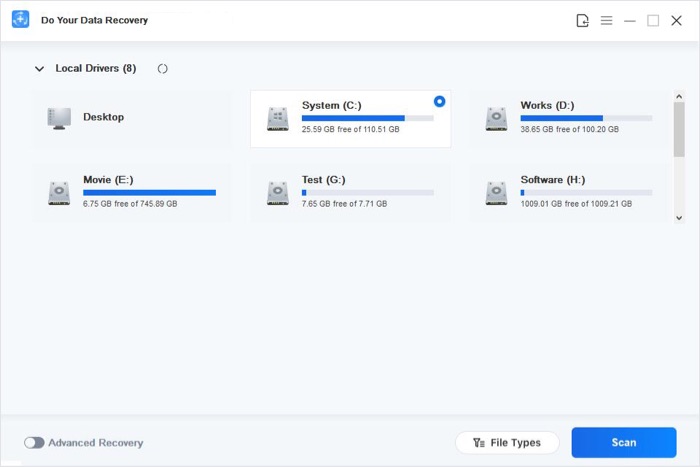 Step 3: In this window, you will see several types of file that you are going to recover. Since you want to perform Olympus digital camera photos recovery, so you can select "images/photos". At the bottom, choose your recovery method whether you prefer a quick recovery or advanced recovery. After that, just click "Scan".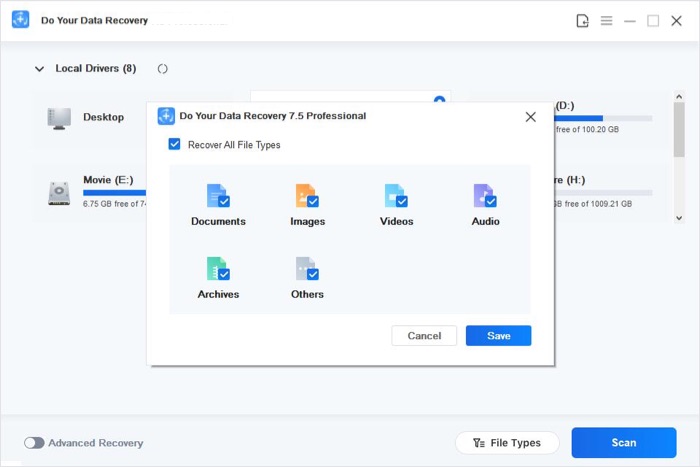 Step 4: You will come to the preview window where you will see some of your deleted photos. Select a few photos, or just simply select all to recover the whole pictures. Now, you are ready to recover all of them by just simply clicking "Recover" to save them on your hard drive.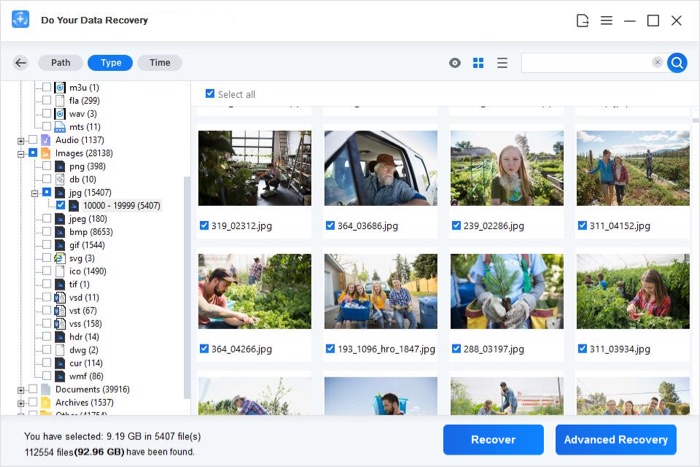 Note: We recommend you to put or save the recovered photos to your hard drive, don't save them to the memory card of the camera to prevent overwriting.
What do you think anyway? It is true. Performing Olympus digital camera photos recovery is quite easy and simple by using Do Your Data Recovery Professional. Therefore, download it right away and then perform your recovery. Perhaps, you have friends who have this kind of problem, so you can tell them and teach them how to recover all data from any kinds of device they have.