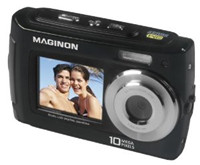 Taking pictures through the Maginon digital camera is a great thing to do. You can take pictures as many as you can, even under the water. However, you should be careful if someday you accidentally delete or reformat the memory card of your digital camera Maginon while you do not copy the photos yet. It will be annoying and you will be definitely sad. If this really happens to you, you should not worry about it because we can give you a solution where you can perform Maginon digital camera photo recovery easily and simply using a tool that we have created. Hopefully, our software can really help people who need to recover any of data from any devices they have.
Part I Maginon Camera Photo Recovery Software
If you want to perform Maginon digital camera photo recovery easily, so you can download our software which is called "Do Your Data Recovery Professional". This software is very effective to recover all the files including photos, videos in your camera. It does not only work on your Maginon Digital Camera but also works on other Camera Brands. It is quite simple to use it and you are no need to any manuals to perform Maginon digital camera photo recovery anyway. However, if you think that you need some help, so you can follow several steps showed below in order to perform Maginon digital camera photo recovery quickly and easily.
Part II Several Steps for Maginon Digital Camera Photo Recovery
Step 1: Please, download the software of Do Your Data Recovery Professional first on this website, or just simply click here. After that, install the software directly. Do not forget to plug in or connect your device, in this case, Maginon digital camera to your computer. Run the program right away.
Step 2: This is the main window of the software where you will see several partitions. Choose your Maginon digital camera memory card.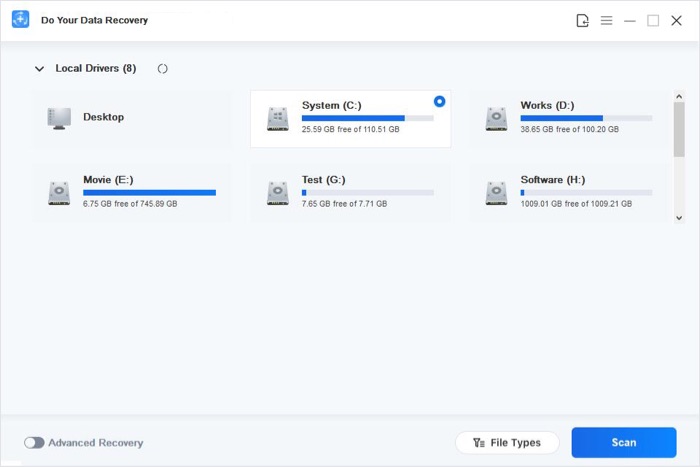 Step 3: The next window, you will see some file types to choose. Here, you can select "Images" because you only want to recover images files. At the bottom, select whether you prefer to perform quick recovery or advanced recovery. Next, you can just simply click "Scan".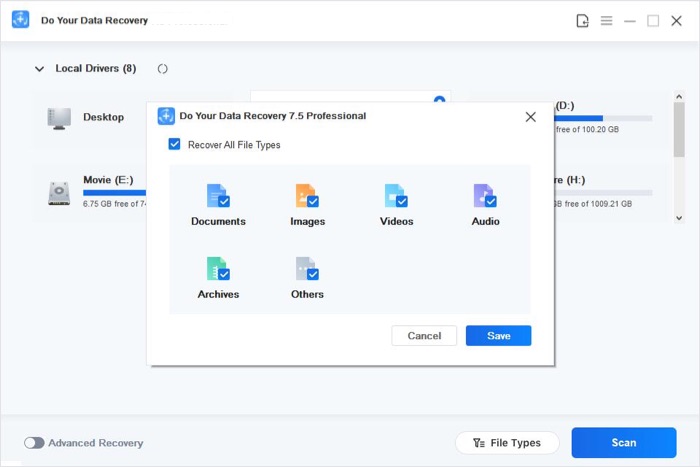 Step 4: After scanning, there you will see the preview of your images. You can select several images to recover or just simply select all if you want to perform a full recovery. After that, just simply click the green button "Recover" at the bottom and then restore the images to your hard drive, and finally it is done.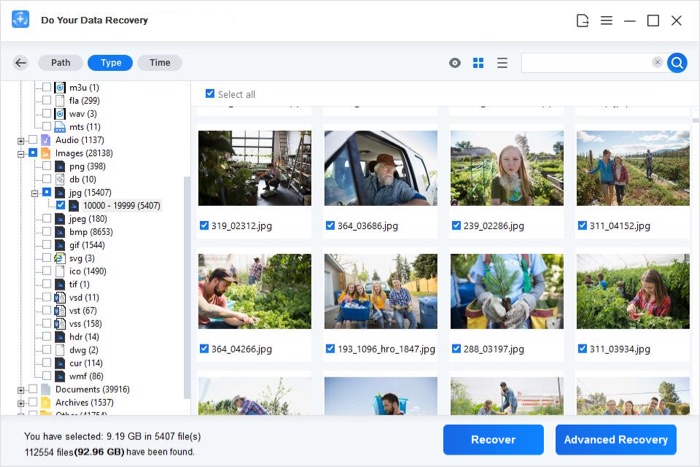 Note:
Perform the recovery as soon as possible after you find you pictures lost.
Do not put other files or images on the memory card before performing the recovery.
In summary, performing Maginon digital camera photo recovery is very easy, simple, and effective. In fact, you can also recover other lost data from another storage such as hard disk, flash disk, Micro SD, and much more. So, what are you waiting for? Just download the software immediately and get your photos back.