Bring Back Lost data from Intova Digital Camera
by Justin Kenny, 2016-04-25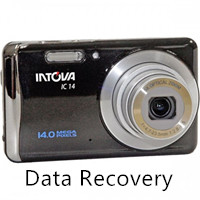 So we are proud of our digital camera like Intova. However, accidents do happen. We might lose our photos from the camera or memory card due to various reasons. The only thing that we can do is the Intova camera photo recovery. It doesn't matter how advanced the digital camera is. All types of the camera can't prevent accidents such as deletion, format, etc. This issue is quite heartbreaking for us. Fortunately, we are able to recover our precious photos and data satisfyingly. Using good photo recovery software such as Do Your Data Recovery Professional will be helpful. We can get back our important data without hassles. Now we will show you the way to easily recover lost photos or vides from Intova digital camera.
How Does the Accident Happen?
Most of us end up with the losing data and photos due to careless use of the device. There are many reasons for losing photos form Intova digital camera. Most of these reasons are caused by unintentional deletion. Inappropriate memory card removal also often becomes a major cause. In some cases, our digital camera displays an error message. This can lead to losing of photos. Most of us also attempt unusual methods to bring back the lost files. The results aren't satisfying, though. Instead, we must use reliable software like Do Your Data Recovery Professional. What makes it special? The reasons vary.
Basically, the software helps us to scan, find, and retrieve the lost data. It applies to different uses of digital camera brands. That means we can conduct an Intova camera photo recovery quickly. It's quite safe to use. Not to mention it has a user-friendly interface. Everyone can use the software easily. It supports various types of digital camera brands including Intova. Even though it's easy to use, we must pay attention to several things. There are some tips for satisfying recovery results. For starters, we must make sure not to use the camera after we lose the data. The memory card keeps the deleted data intact. As long as we don't take new photos, the data won't be rewritten.
Things to Know When We Do Intova Digital Camera Photo Recovery
We shouldn't store the retrieved photos on the same drive from which we have lost pictures. It's also important to evaluate whether or not we can have the demo version. This way, we can check the quality and capabilities of the software. If necessary, we should interact with the support team to ensure that their software comes with excellent customer support. Needless to say, we should pick the software that supports various file extensions and can retrieve data from numerous data loss scenarios. Don't forget to read the user manual clearly.
In summary, Intova camera photo recovery isn't an impossible thing to do. We only need to find the best software to get back our precious lost photos. No worries. The software is easy to use. The first step is the installation of the software. Next, we need to run and connect it with our Intova digital camera. The application will detect the device fast. We can scan and preview the files to retrieve. It's the simplest method to get back our data. Only three simple steps you can get all lost photos and videos from Intova digital camera.