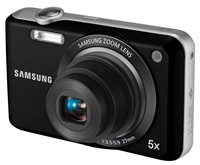 In today's digital world, people are keen on using digital camera like Samsung digital camera for the superior quality and high-definition photo so that they can have all the special and beautiful memories of their life stored in that small piece of technology. But, when by mistake you hit format button and you realize that you lost all your photos without taking any backup.
This saddens you as you lost most important or irreplaceable photos. But, now gone are those days when you cannot get your data back, the good news is that you can recover all your photos in Samsung digital camera with totally free Samsung digital camera photo recovery solution, you might be wandering how? In such cases you can recover your photos by using Samsung digital camera photo recovery special software that we have for you. So be happy that you will be able to recover your data.
For the Samsung digital camera photo recovery you need to just download our software that is: Do Your Data Recovery Free for free through which you can easily recover all your data. This software can be performed by you; you don't need any specialist for that. If you find that it's complicated to use, then follow the steps mentioned which will let you work with ease.
Four Steps to Recover Samsung Digital Camera Photos
Step 1: download our freeware Do Your Data Recovery Free on your laptop/PC. Don't forget to connect Samsung digital camera to your PC.
Step 2: Run the software and the window will be displayed which show various partitions, then you will just need select Samsung digital camera.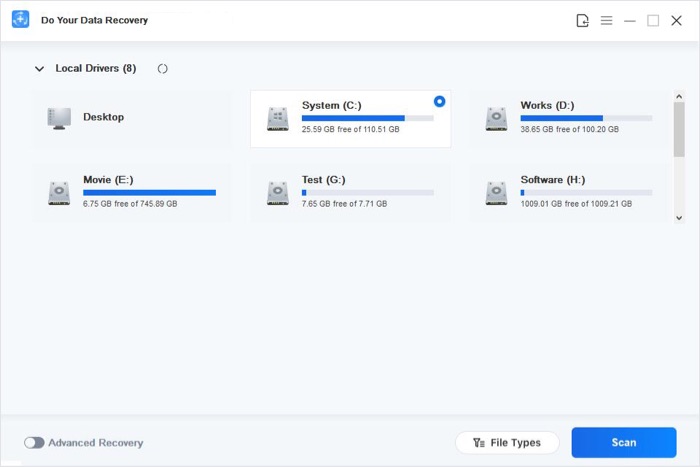 Step 3: In the next step, the window will be displayed wherein you need to select the file that you want to recover; now suppose you click on images/photos, and select 'Quick Recovery' mode which will quickly scan your whole device to find the deleted files. If you are still not able to get your lost data then click on other mode that is 'Advanced Recovery', this mode generally takes more time than the previous one, but it will get your data recovered.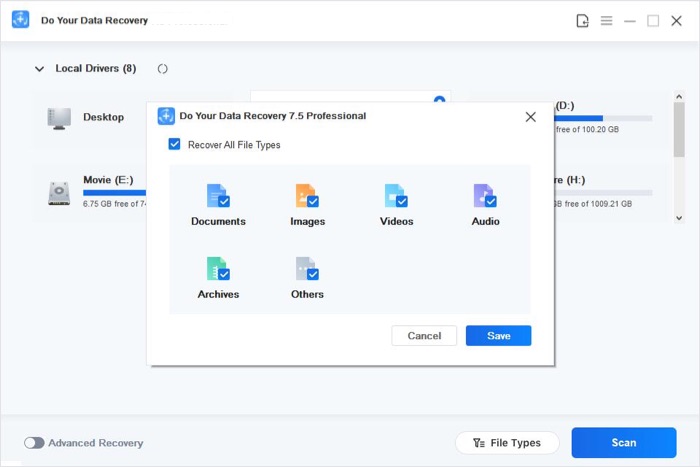 Step 4: This will be the last step. All the files will be displayed once the scanning is complete. Then either you can recover all the photos or you can select the specific photos which you want to recover. Lastly, click on recover to save the photos on your PC. Whoa!! Finally you are glad that you got all your important data.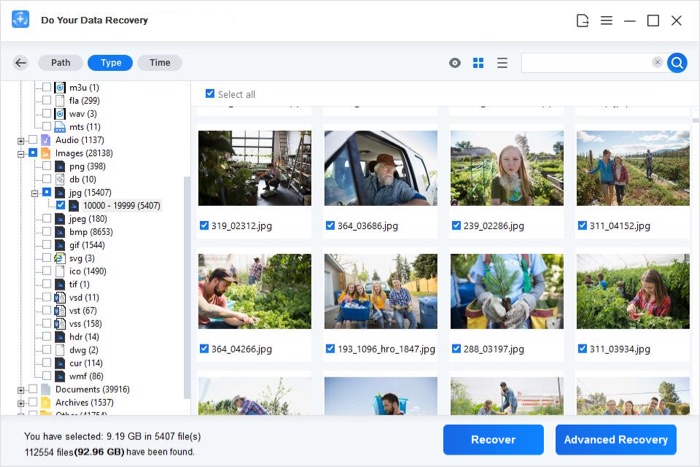 Some Important things to Note:
After recovery save your file on computer and not on your Samsung digital camera.
This process can be paused in between and then can be run later.
If Quick Recovery doesn't get your data then use Advanced Recovery.
Finally the Samsung digital camera photo recovery was pretty simple. So the software Do Your Data Recovery Free helps you to get your data back. It not only recovers data from camera but also from other devices which has memory card.