"Can anyone help me? I deleted 5GB files from my AgfaPhoto digital camera. I want to recover some of the deleted photos from the camera, is it possible?" - Jue

If you are looking for an AgfaPhoto camera photo recovery solution for quick photo recovery from AgfaPhoto digital camera, you must read this article and you will find what you want. AgfaPhoto provides fashionable and reliable digital camera device for users around the world, so you may like to use its product. Data loss can happen on any device including AgfaPhoto digital camera. In most cases, photo recovery from AgfaPhoto camera is the most in-demand requirement. How to recover lost photos from AgfaPhoto digital camera? Is there a data recovery tool that can help do AgfaPhoto photo recovery?
Before introducing a reliable AgfaPhoto camera photo recovery software tool, you spend a little time on checking the reasons why you lose photos from AgfaPhoto digital camera.
Deletion - Deleting photos from your AgfaPhoto camera by accident or on purpose.
Format – Formatting your AgfaPhoto digital camera or SD card. Or it asks "the device is not formatted, do you want to format it now?"
Other reasons – Such as virus infection, power failure, transfer failure, water damaged, etc.
You'd better stop using your AgfaPhoto camera since you find your photos are lost. Any new data write would cause permanent data loss, so before getting your photos back, please don't take new photos.
Recover Lost Photos from AgfaPhoto Camera in Three Steps
Data recovery software like Do Your Data Recovery can help you easily and quickly recover lost photos from an AgfaPhoto digital camera or AgfaPhoto camera SD/Memory card. It provides two scan modes, quick scan and deep scan, to scan your AgfaPhoto camera or SD/Memory card to find deleted or lost photos. You can save the recoverable photos back to your camera with ease. Download it here:
Do Your Data Recovery is very easy to use, just taking three simple steps to recover lost photos from AgfaPhoto digital camera.
Step 1: Select AgfaPhoto camera to scan.
Before recovery, please connect your AgfaPhoto camera or AgfaPhoto SD/Memory card with your computer. Then run Do Your Data Recovery to scan it.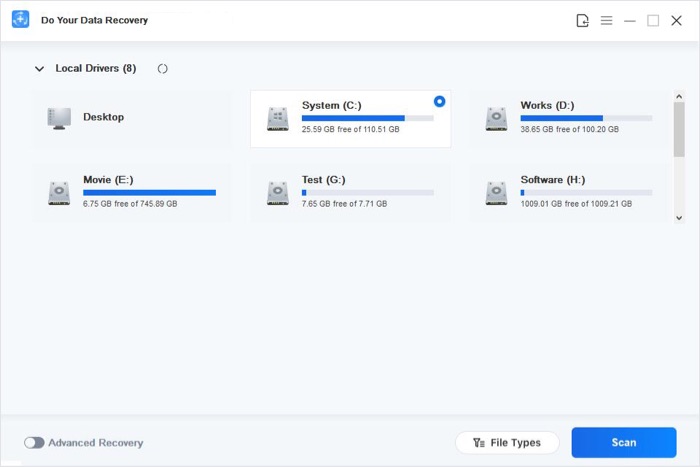 Step 2: Select file types and scan your camera.
Do Your Data Recovery can recover all types of lost files. To speed up the process, please select Photos to start recovery. Then scan your camera.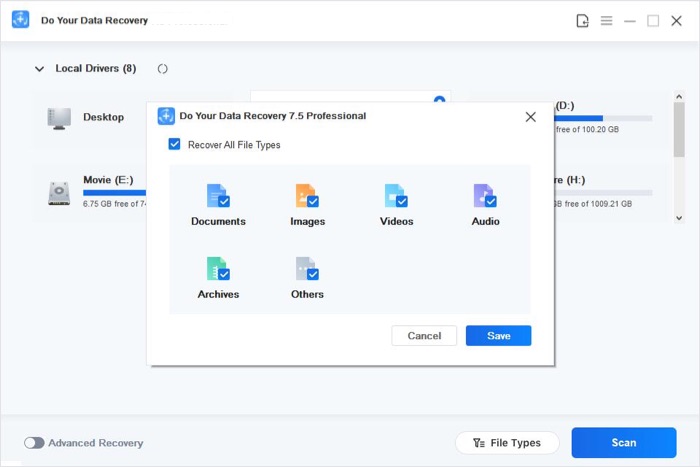 Step 3: Preview and recover files from AgfaPhoto camera.
After scanning, you can preview the photos and save them to your hard drive.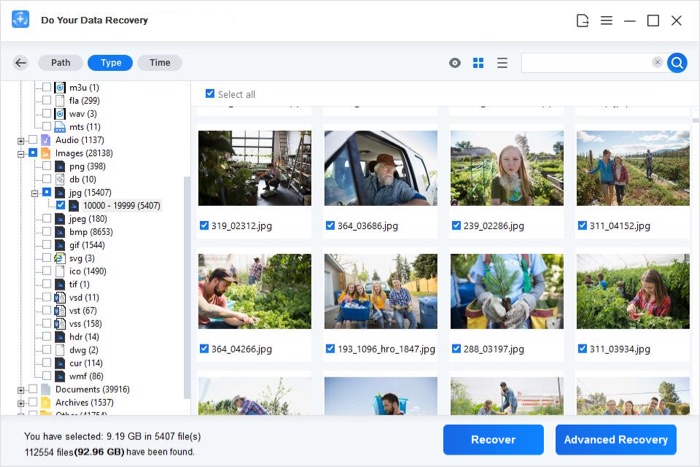 Do Your Data Recovery is a good choice for recovering lost photos from AgfaPhoto digital camera. It also can recover lost videos or other files from your AgfaPhoto camera. Moreover, it supports to recover lost data from AgfaPhoto digital camera, digital camcorders, digital storage media, etc.