DoYourData Start Menu for Mac User Guide
Task Manager - manage all tasks on your Mac, close useless tasks by 1click to free up memory and quickly speed up your slow Mac.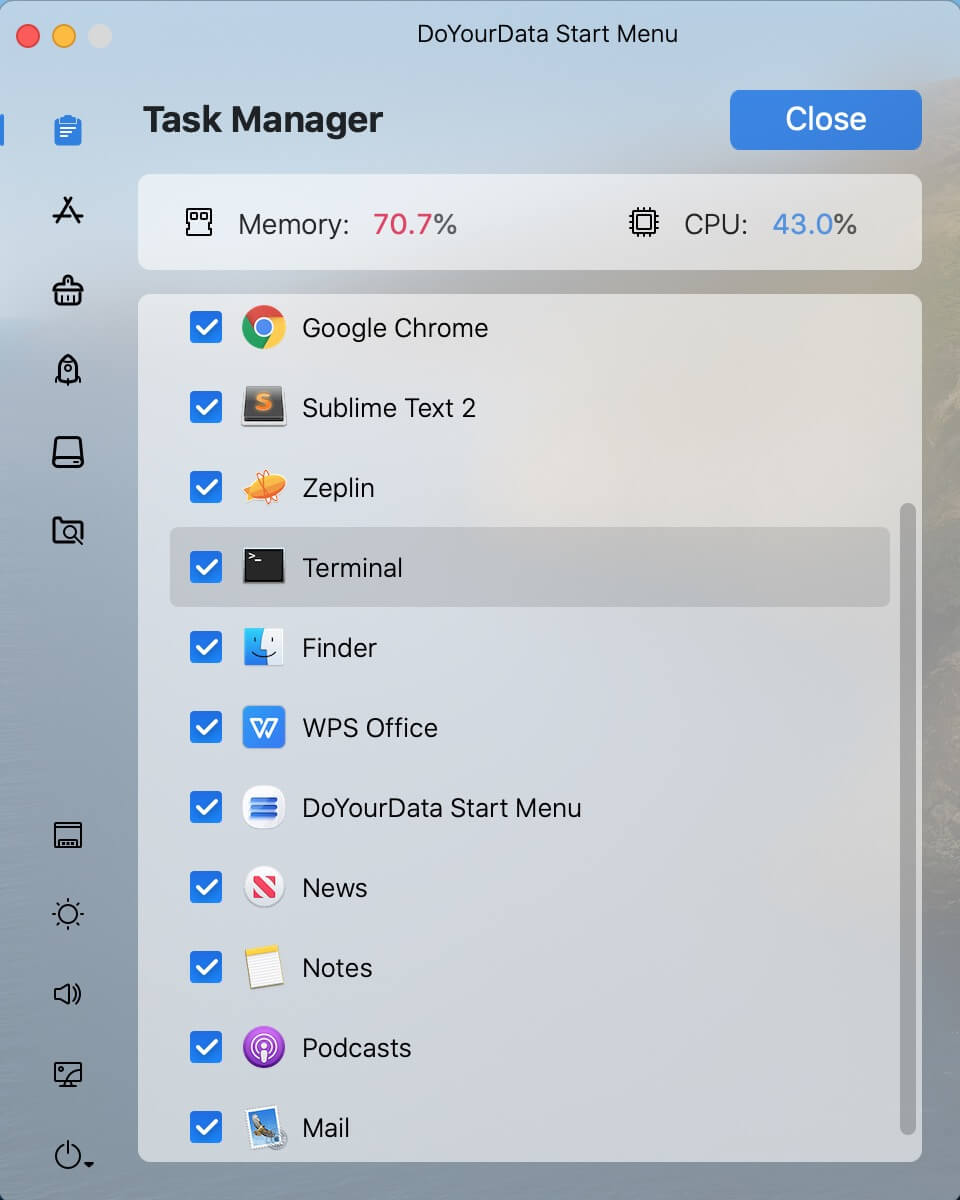 App Launcher - quickly find and open the application you want to use.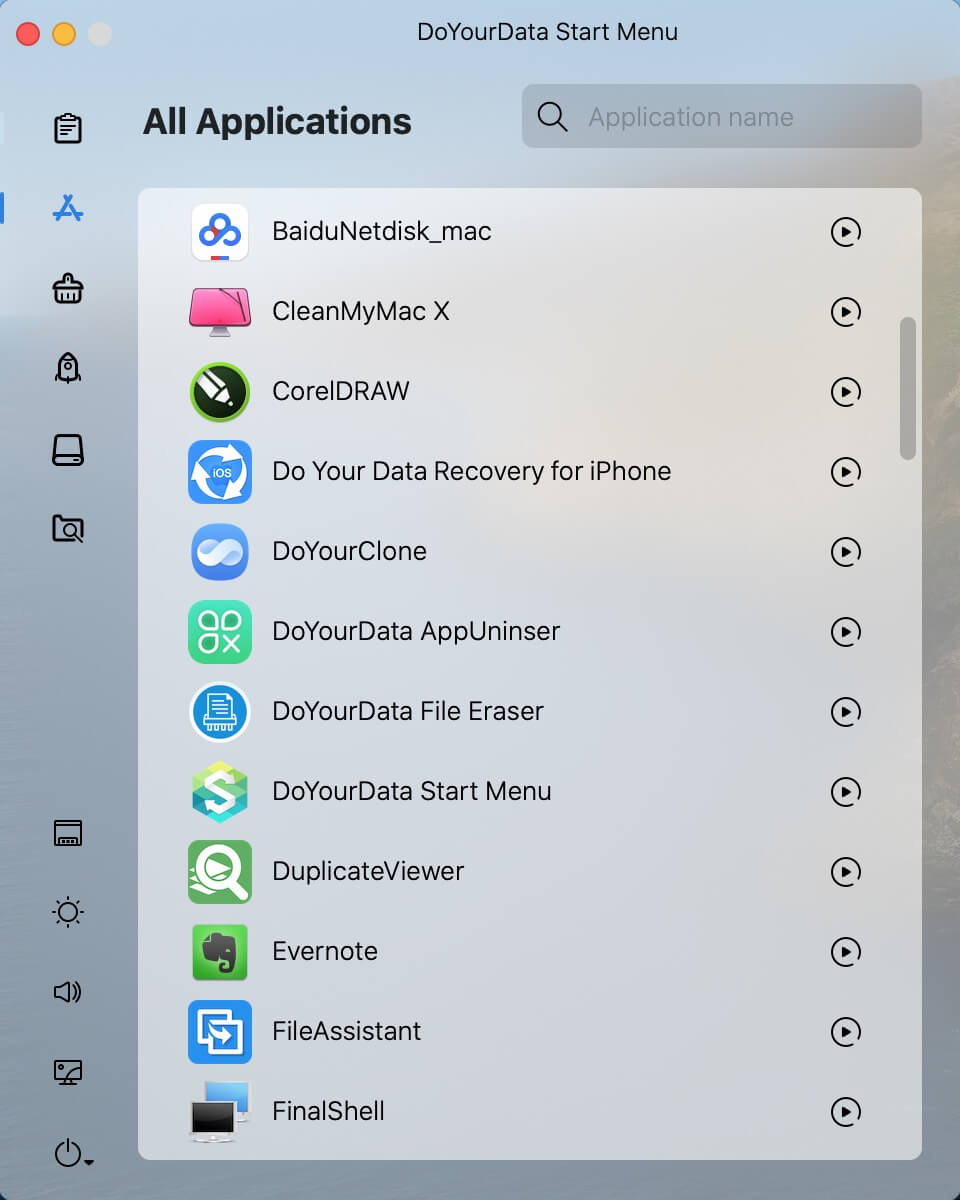 Junk Cleaner - quickly clean up Downloads and Trash, it also can help you permanently erase items in your Downloads folder.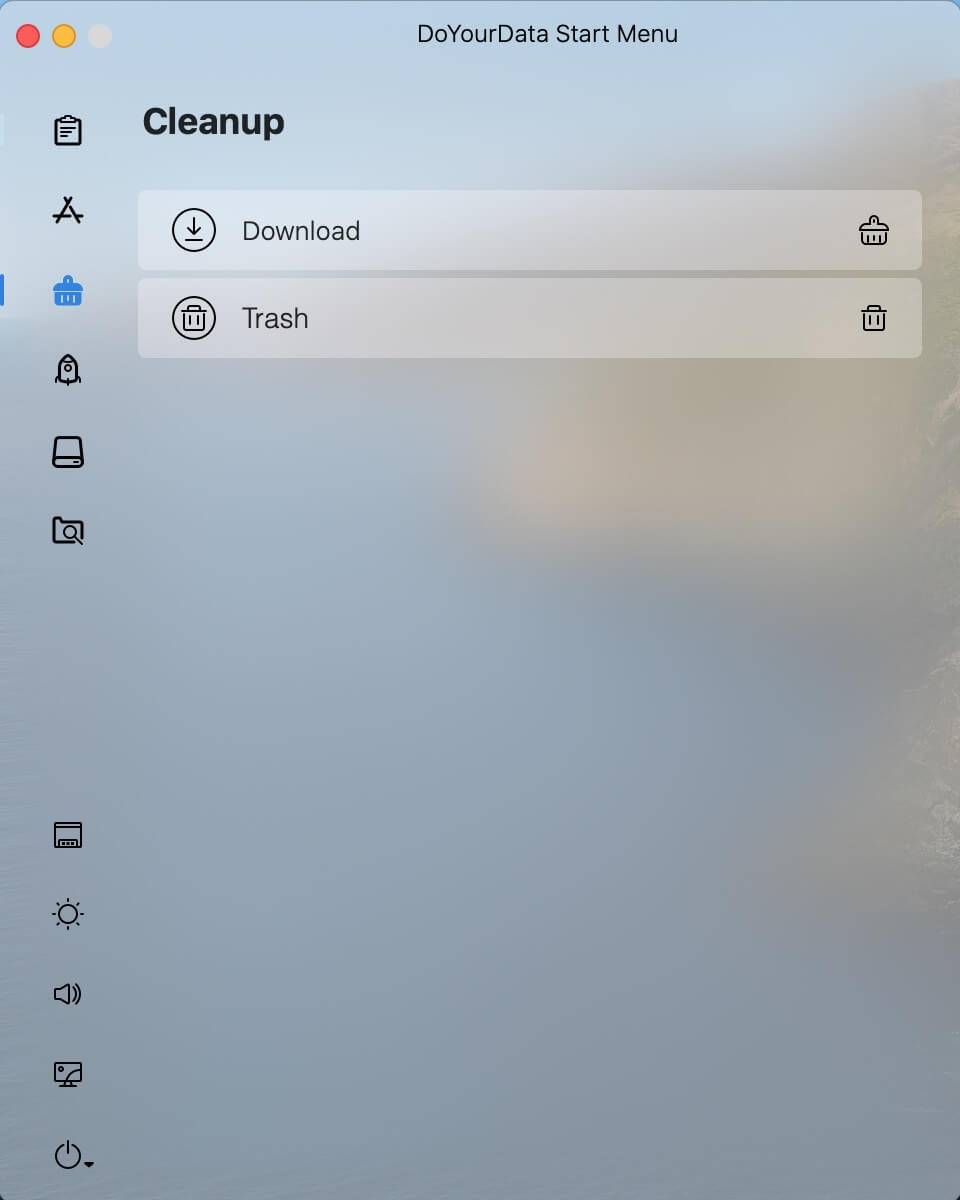 Startup Items Manager - check all startup items, add/remove startup items as you want.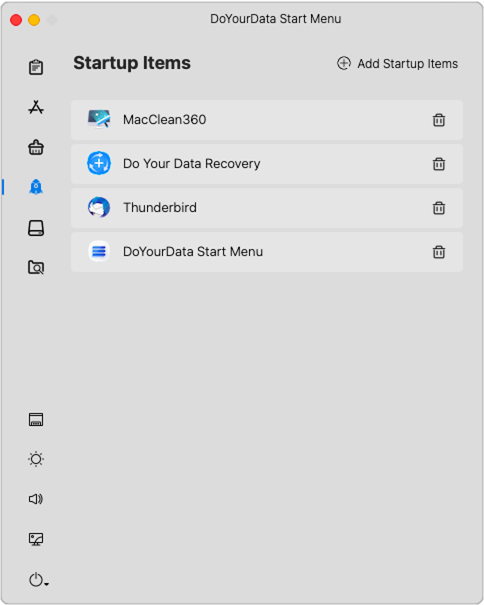 Disk Manager - rename, format hard drive or external device on your Mac.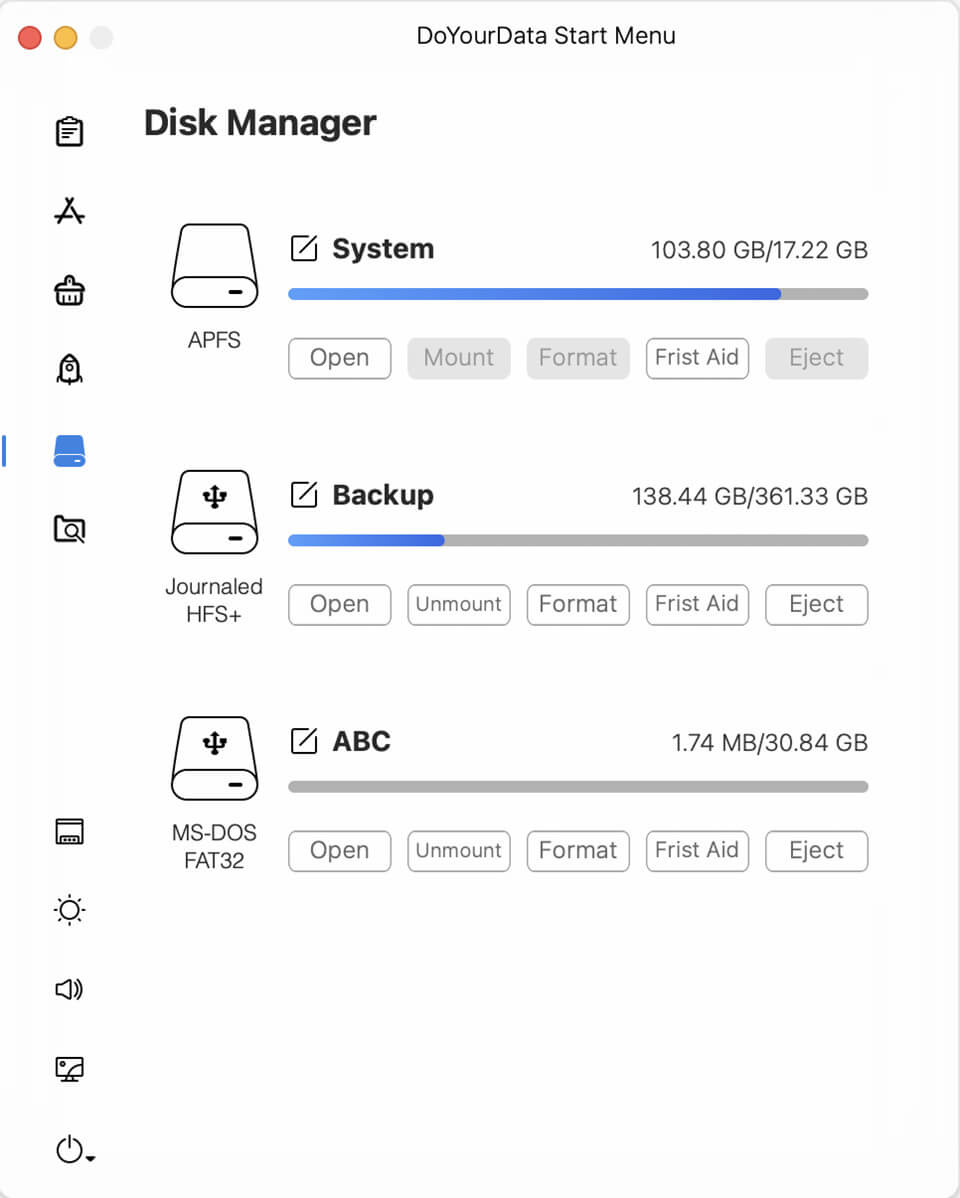 Quick Visit - quickly visit the frequently used folder or application.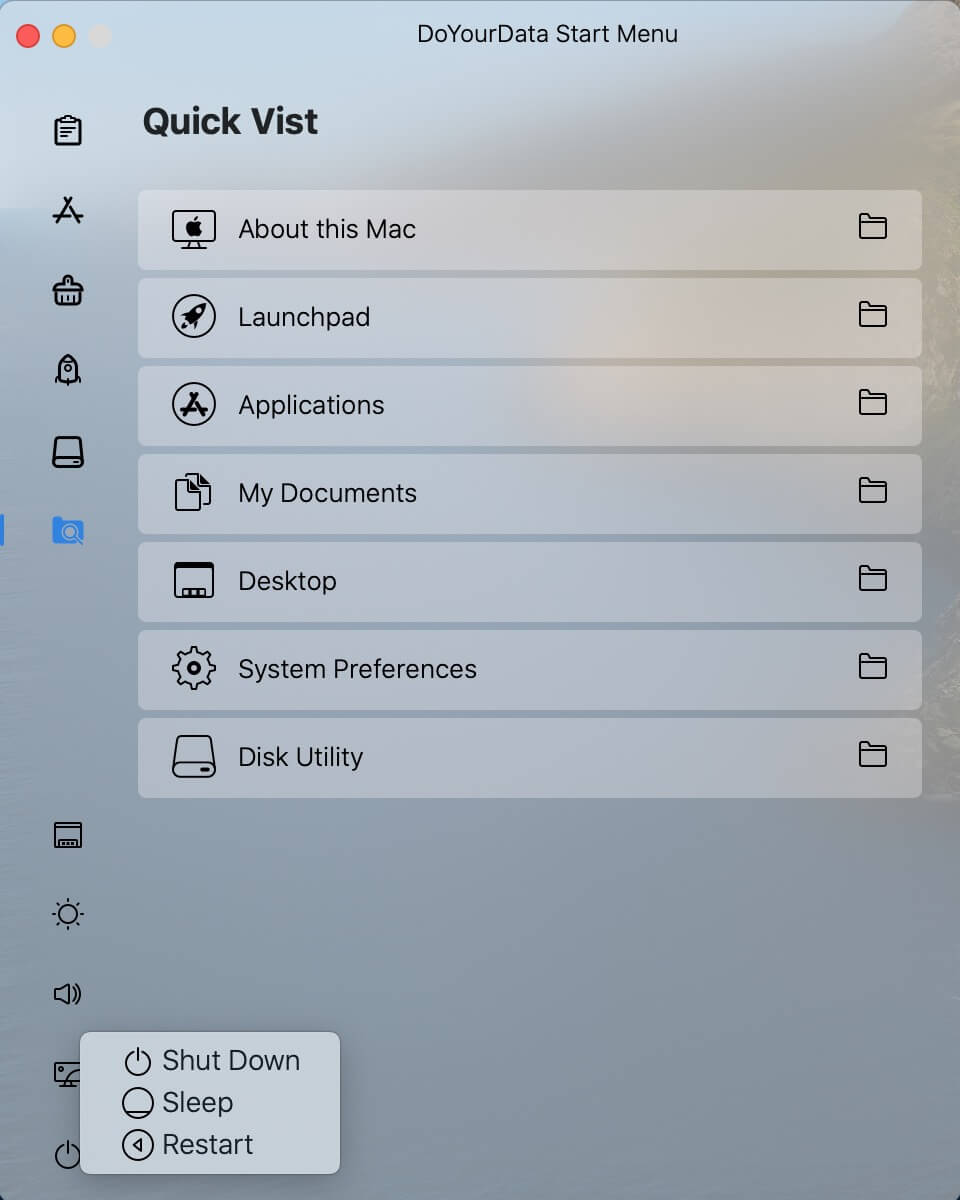 Other tools: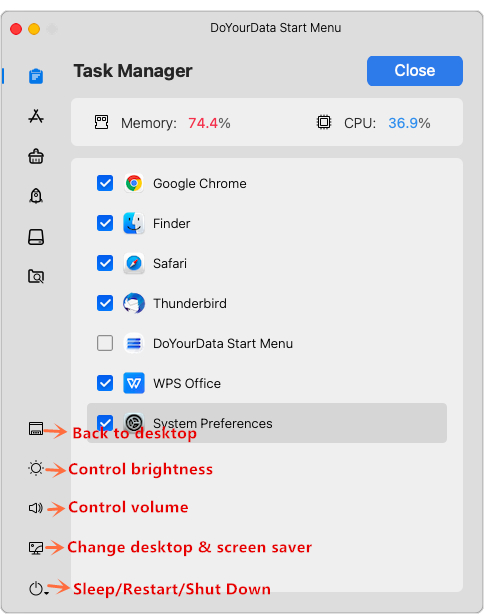 DoYourData Start Menu for Mac is 100% safe start menu application. If you have any question, just feel free to contact us.